Choosing the right motorbike cover
Weather, visual and light protection from Louis for motorbikes, scooters and quads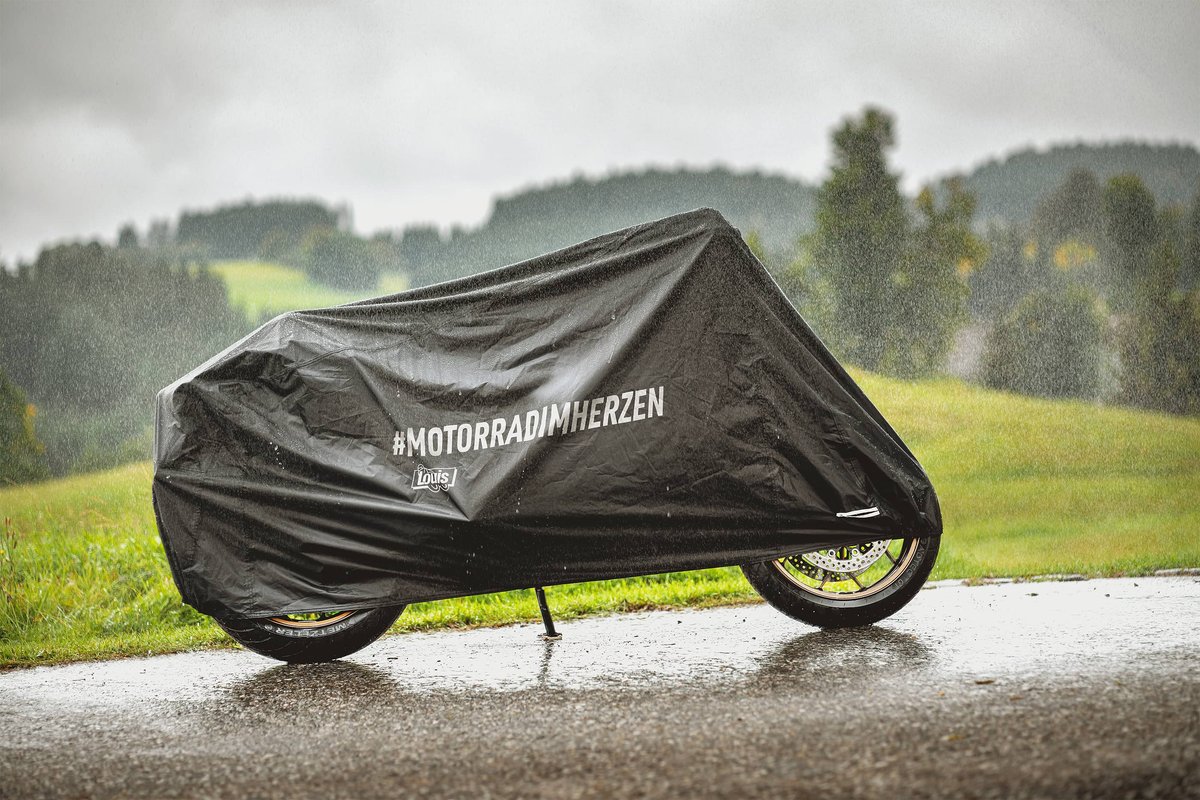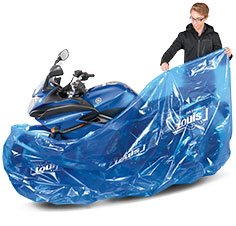 Find the perfect match for your bike.
If parking your bike in a garage, shed or another sheltered location isn't an option for you, then you should at least be aware of the benefits of using a cover when parking it for an extended period of time. After all, a cover not only provides shelter from weather, including the rain; it also protects your bike from intense sunlight and prying eyes. At Louis, you'll find a wide range of covers and accessories for indoor and outdoor use.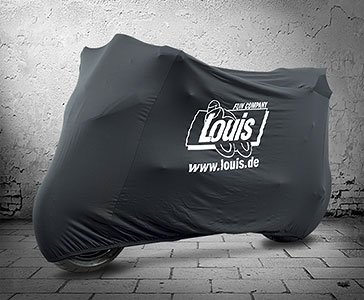 Indoor
It might be hard to believe, but using a cover is a sensible move, even in the furthest corner of a garage or shed. Particularly when you've parked in a multi-vehicle garage. Plaster can trickle down from above, a car door or another object might inadvertently hit the side of your bike, children could end up scratching it with their go-kart, and who knows what else might happen. So an indoor cover doesn't just protect against dirt and dust; it also effectively prevents damage to the paintwork and other parts. Not to mention the protection it provides from prying eyes.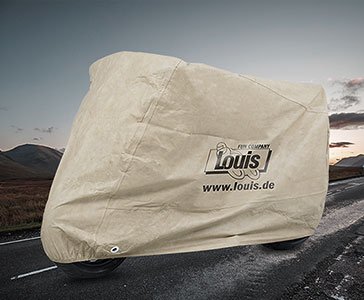 Outdoor
Parking your bike outdoors on the street without a cover is practically a form of culpable negligence. It will be left to the mercy of the wind and weather, giving free access to both the elements and dodgy types who intend to get their hands on your bike out of pure jealousy, spite or malicious intent. A heavy, securable cover is the perfect solution in this situation and ensures that you will be able to enjoy your bike for a long time to come.
Where will you use the cover?
Think about what you plan to use the motorcycle cover for. Do you keep your machine outdoors or in a garage? Will you be using the cover daily, for the winter, or just occasionally?

These symbols will help you to make your choice: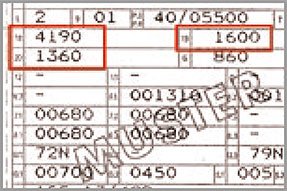 What size is your motorcycle?
You can find the dimensions (length, width, height) in your vehicle registration certificate, Part 1 (log book). But remember: windshield, cases, top boxes and other attachments increase the space you need under the cover! You should compare your motorcycle dimensions with the cover dimensions given in the Online Shop or catalogue.
To make extra-sure, you may want to get out your tape-measure and check, referring to the diagram opposite (dimensions A-E):
A: Overall length
B: Overall height at the front, from the highest point down to the floor, minus 5 cm
C: Height at the back down to the floor minus 5 cm (include top box, if fitted, in your measurement)
D: Overall width at the front
E: Overall width at the back (include cases, if fitted, in your measurement)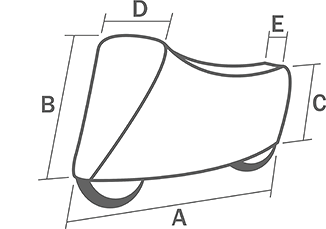 Please note that motorcycle covers with an elasticated hem give a 15-20 cm margin for the overall length (A). For example, if your motorbike is 15 cm longer than the stated overall length (A) of the cover, that is not a problem.
Here are a few examples. Of course, the covers will also fit other similar models.
Cover size S-L
BMW S 1000 RR, Honda CX 500, Honda CBR 600, Kawasaki ER-5, Kawasaki Z 750, Suzuki GS 500, Suzuki GSX-R 600, Suzuki GSX-R 1000, Triumph Street Triple R 675, Triumph Bonneville, Yamaha YZF-R 125, Yamaha SR 500, Yamaha XV 535, Yamaha XV 950 R, Yamaha XJR 1300
Cover size XL-XXL
BMW F 650, BMW R 850/1100 R, BMW R 1100 S, BMW R 1200 GS, BMW K 1200 GT/R/S, H-D Street Bob, Honda CB 750, Honda NC 700 X, Honda CBF 1000, Yamaha XVS 1100, Suzuki DL 1000 V, Suzuki GSF 1250 S Bandit, Yamaha XJR 1300, Yamaha MT 09, Yamaha XVS 1100
Cover size XXXL
Harley-Davidson – e.g. Electra Glide, Honda Gold Wing GL 1500/1800, Triumph Rocket, BMW K 1600 GT/GTL
Louis VCI Folding Garage, S-L
Honda CBR 600, Yamaha TDM 850, Yamaha XJR 1300

Louis VCI Folding Garage, size XL-XXL
BMW touring models, Honda Gold Wing GL 1200, Harley-Davidson Street Bob

Louis Scooter Cover, size S-L
Piaggio ZIP 50, Yamaha Neos 50, Piaggio TPH 50

Louis Scooter Cover size XL-2XL
Peugeot Speedfight 2, Yamaha Aerox, Gilera Runner 50

Please also be sure to check the dimensions
given for each cover.
What else do you need to think about?
In our main catalogue and on the packaging of our motorcycle covers, you will also find the following symbols, which provide a quick guide but are not a guarantee of the correct fit:


for medium-sized
motorcycles

for large motorcycles with attachments
(windshield, case, top box etc.)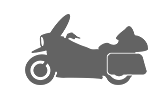 for very large
motorcycles
Good air circulation under the cover is important, so the cover should never reach right down to the ground. For the same reason, some outdoor covers are made of breathable textile fabric and have ventilation openings.
Indoor covers are deliberately not waterproof so that condensation cannot form underneath.
Cover accessories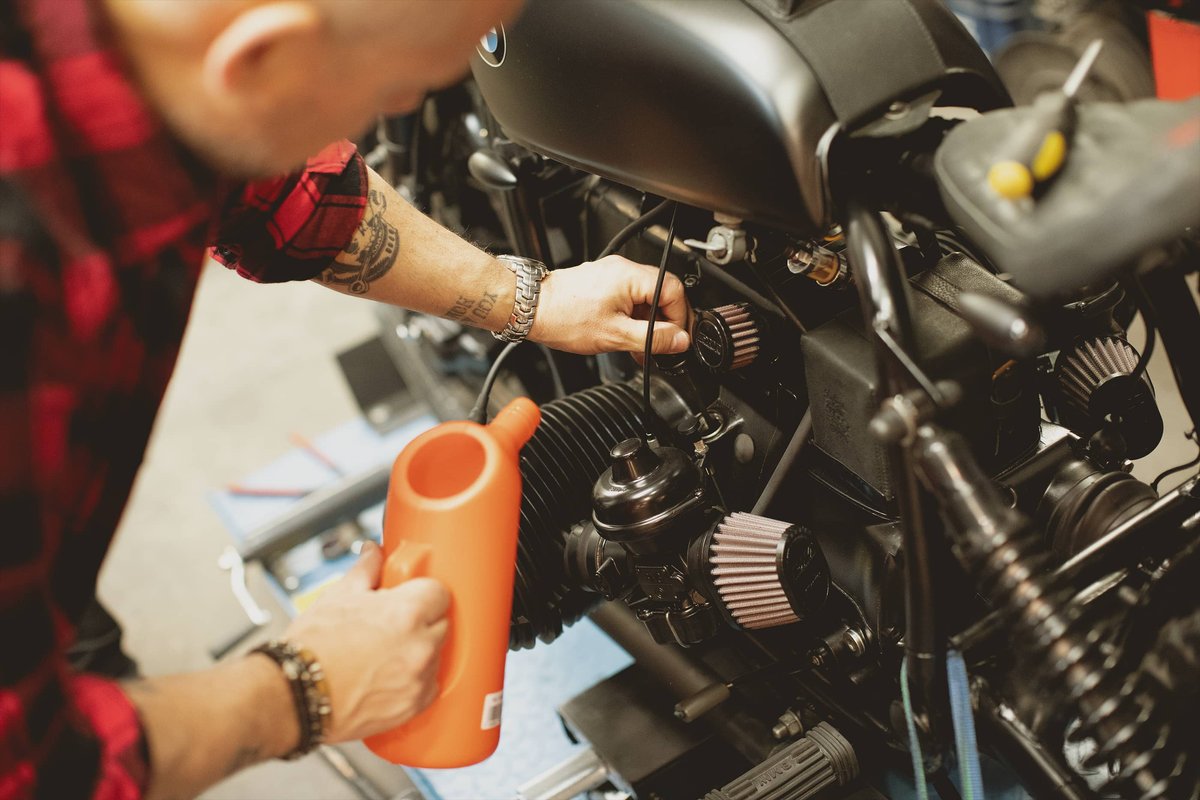 Winter storage
Getting your motorcycle ready for the winter! All the points to observe for winterizing your bike are explained here.