YOUR MOTORBIKE WORKSHOP ON THE ROAD
You can tinker wherever you are. Mostly on the street. This is where it all starts, and below you will find everything you need.
A place for gearheads
As soon as it comes to riding a motorbike, tinkering with it is also part of the package. Examples? Here you go: a rear-view mirror has come loose. It has to be screwed back on tightly. The seat is too high or wobbly. You have to get the screwdriver out. And at some point, other indicators are to be fitted. Time to tinker again. You can't do it without a screwdriver. It's good to know how and where to carry out what needs to be done. For example, in a workshop...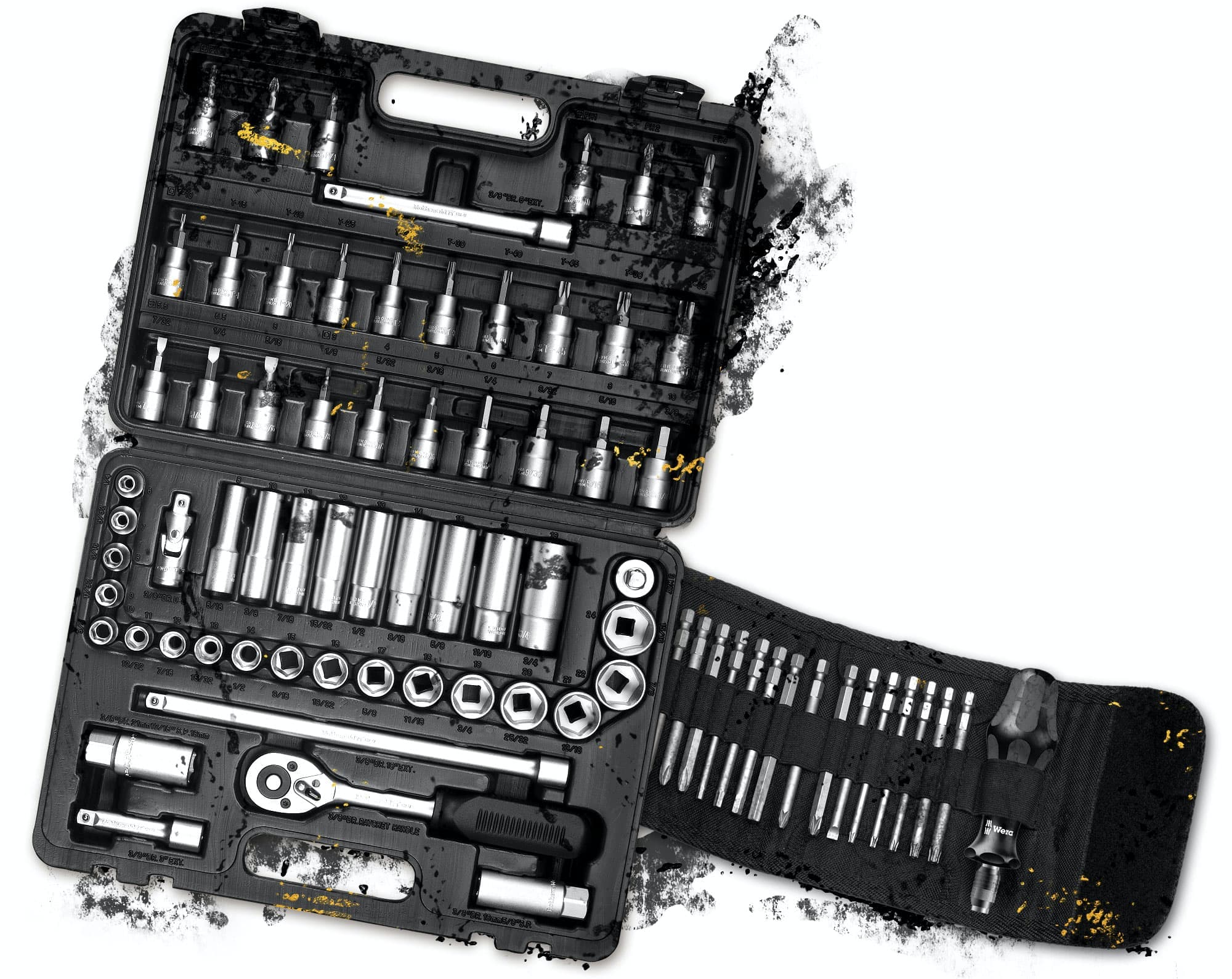 Need for repair? A socket spanner set helps.
Whether metric or imperial - in many cases nothing works without a versatile socket spanner set. For all vehicles, for all needs and for all cases, there's always just the right one. From simple tasks to extensive assemblies.
Jaw spanner, ratchet spanner or both? The choice is yours!
Jaw spanners and ratchet spanners are always a good idea when tightening screws in confined spaces on the motorbike. And highly recommended! Whether double-sided jaw, jaw ratchet or double-sided ratchet: on the road and in any other "workshop", such spanners open up the best chances for the job to succeed.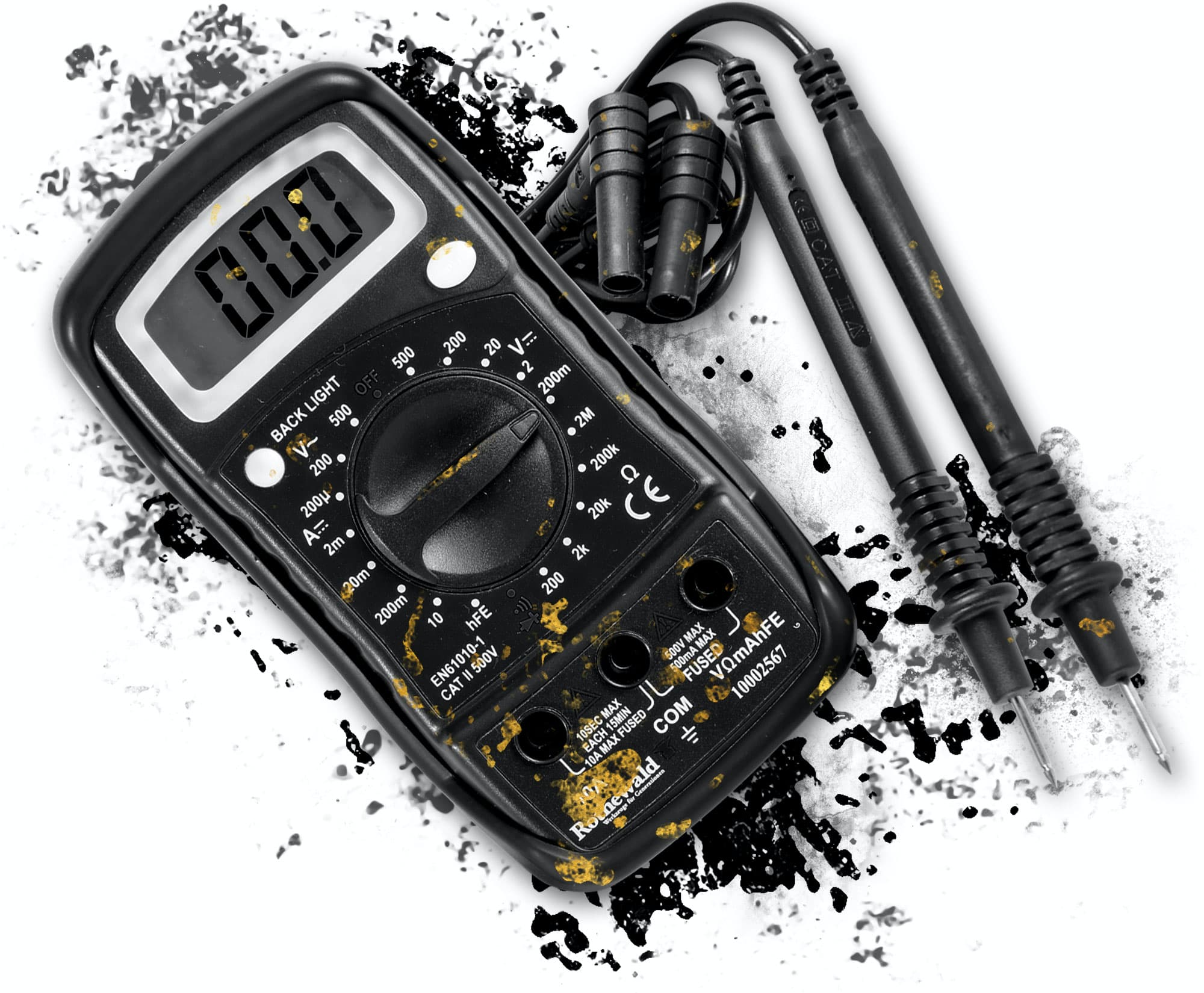 Important: the right measure of things!
Roughly estimating gaps, sizes or distances can end up having your "success" stop on the road. With precise callipers, feeler gauges or nozzle gauges, you will get things that would otherwise stop moving along much better.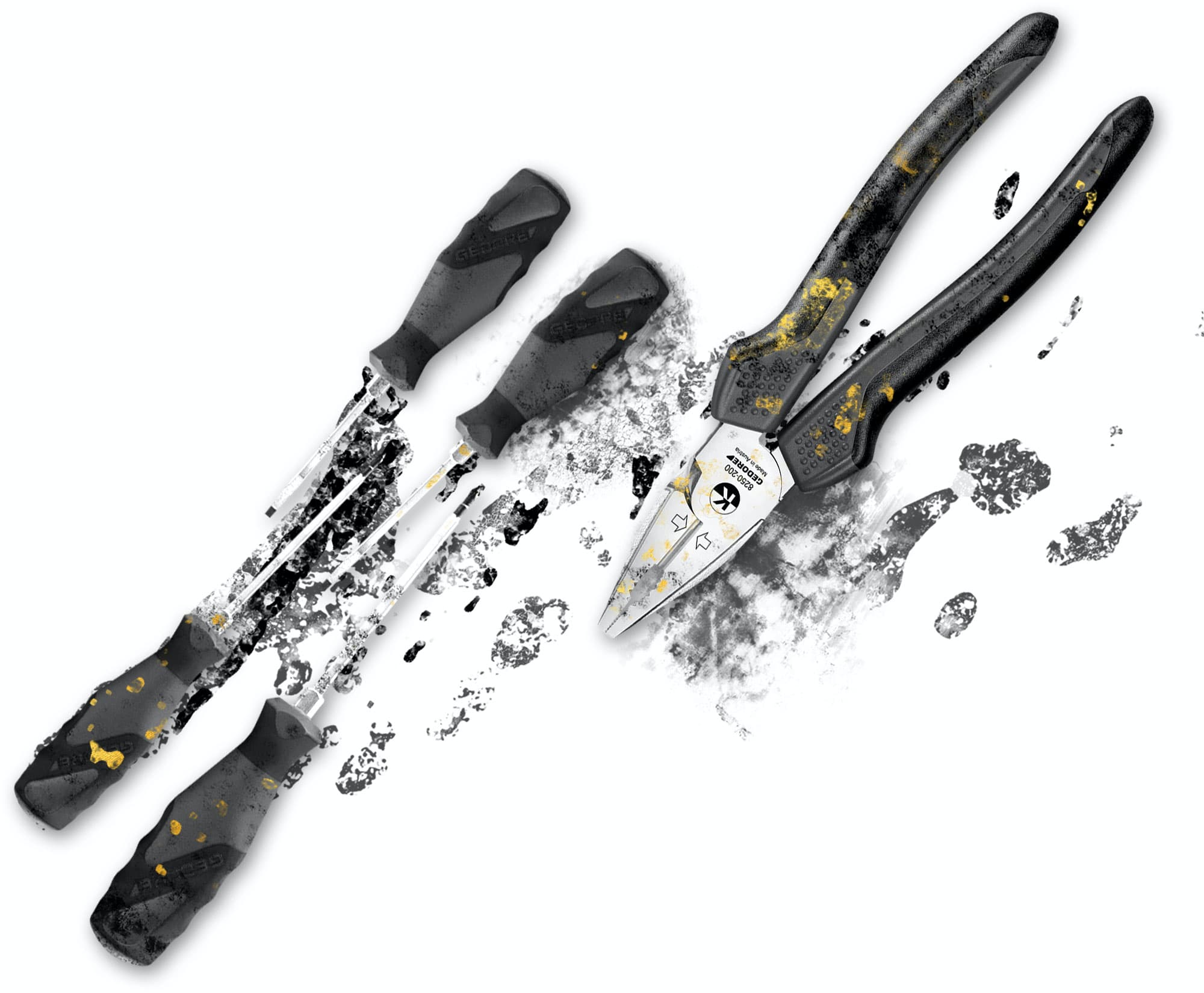 Always have a screwdriver and pliers with you!
Without a screwdriver and pliers, there is little that can be done in any workshop.
After all, most work on a motorbike consists of tightening, loosening, holding and cutting. In the following, you will find not only individual tools but also whole sets and sensible combinations of such tools - from small to extensive.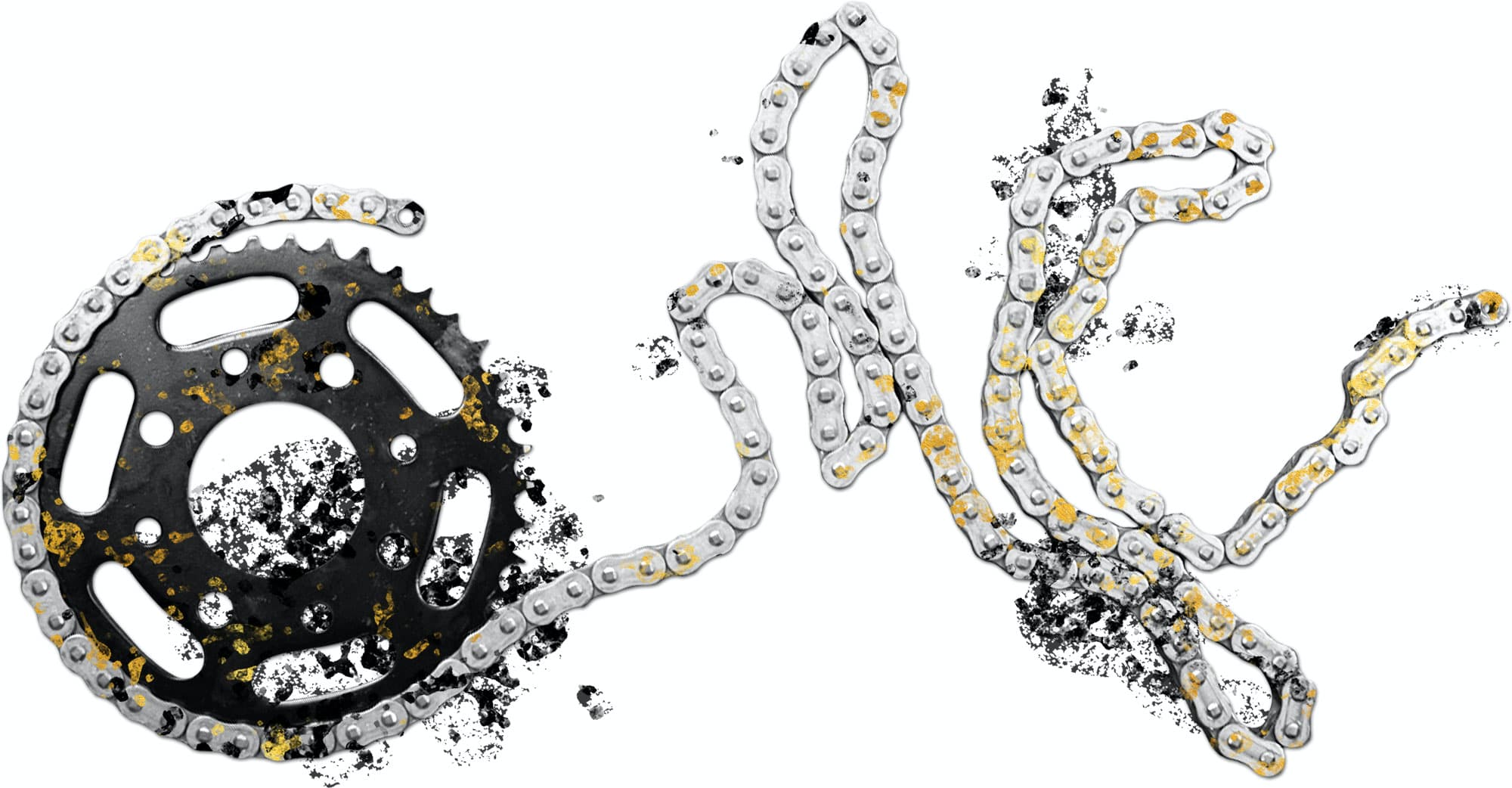 A well-maintained chain runs like clockwork
A well-maintained chain is a good thing for you and your bike. As far as the costs are concerned, at least. Good care increases the life expectancy of the chain and sprockets and is therefore easy on the wallet. You also save yourself work, because a little maintenance more often is quicker than replacing the chain and sprocket at short intervals. Above all, you also invest in security. Because care counteracts destructive wear and tear. Check out our well-maintained range of greases, agents and tools now.
What comes next?
Now it's high time to do some work on your motorbike. Maybe to see if screws are even needed for you - or perhaps there's even an acute reason? Either way, we recommend three unique Louis tools: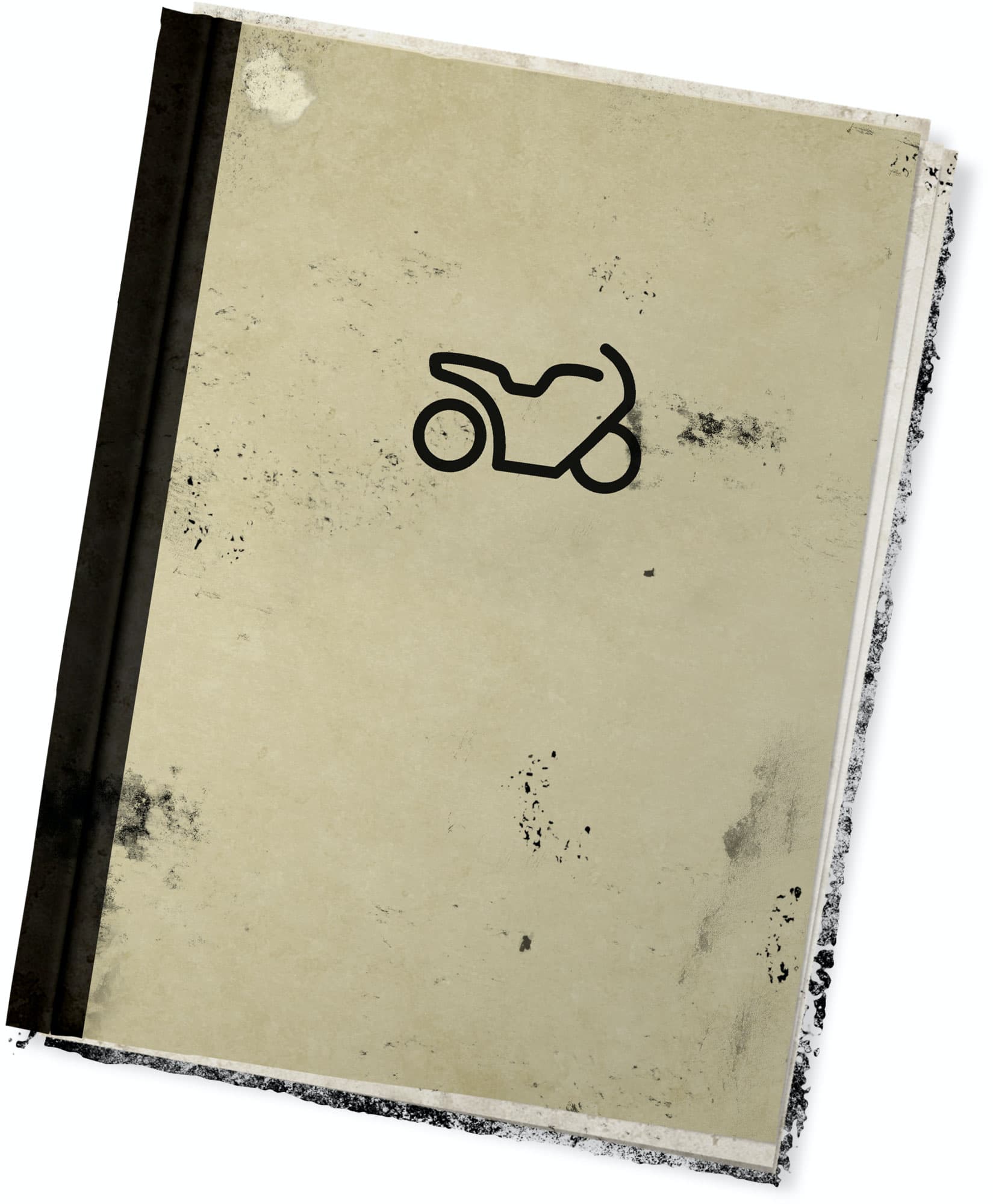 The large Louis bike database
As secure as Fort Knox, we have stored the data of over 3,600 vehicles in this collection. And there are more and more all the time. So if you are looking for a spare part, wear part, add-on part or an alternative product for your motorbike, you will find it here. Try it out and be thrilled. This makes tinkering even more fun!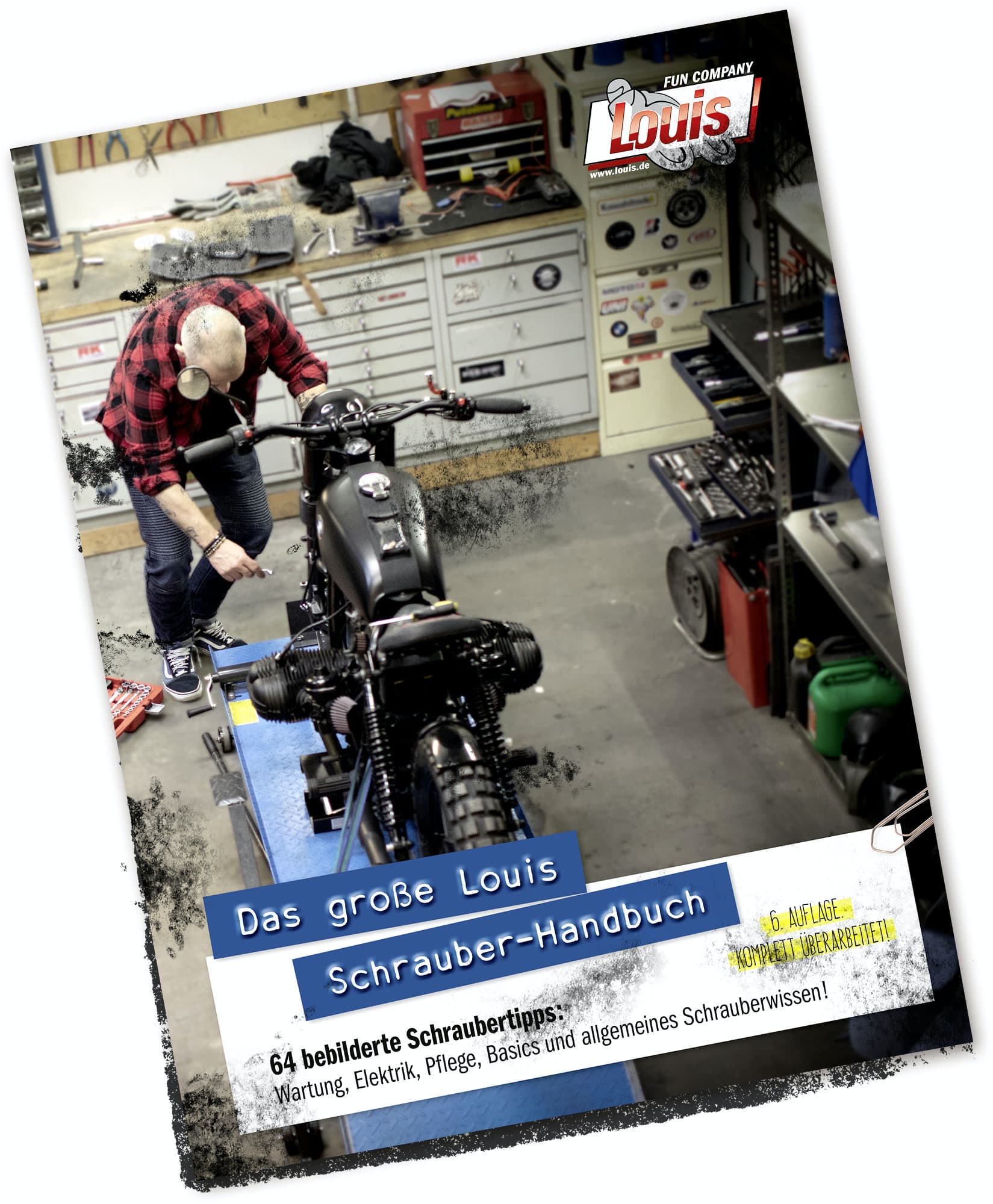 The big Louis gearhead manual
Because we are bikers, just like our customers, and because we know how expensive good advice can sometimes be, we have collected and continue to collect our own experience and that of experts over many years. These have been summarised and converted into clear, understandable tinkering tips. This is how the Louis gearhead manual came into being, which you can buy or study online for free. Those who dare take a look will not be disappointed.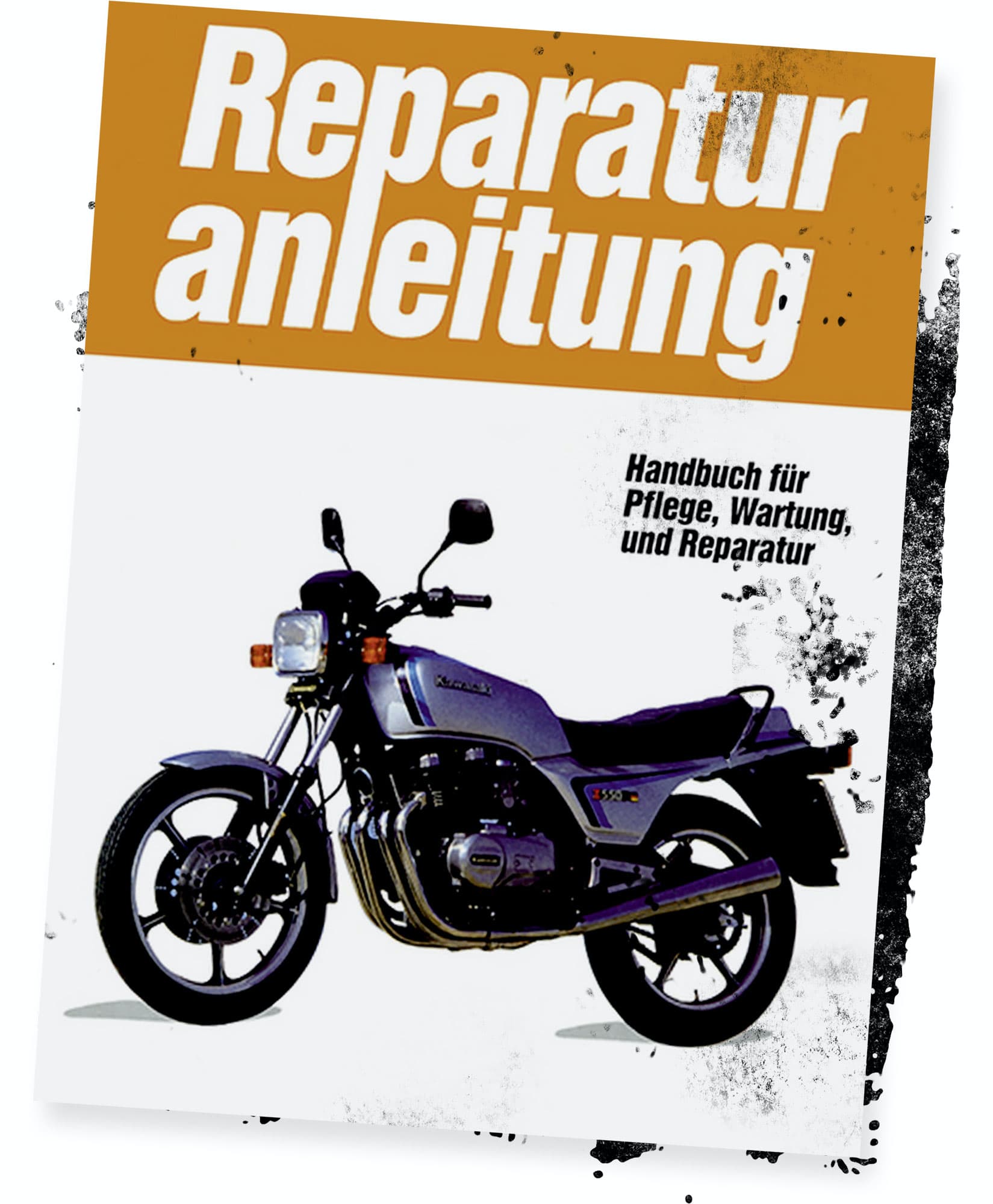 The great workshop book selection
Building up, maintaining and servicing your bike yourself saves money and can be a lot of fun! Repair manuals, workshop manuals and maintenance books are available for almost every motorbike, scooter or quad. At Louis, you'll find an inspiring range of books for your vehicle. From the best publishers, of course. And if a publication is not in stock, we will be happy to order you a copy.
Beginner, expert or professional
This is where we show you what you are.
More on the subject of motorbike workshops