Care tips: Looking after your motorcycle clothing
As with your motorcycle, looking after your motorcycle clothing will keep it in top condition so that it gives you long service. Here are some useful rules to follow.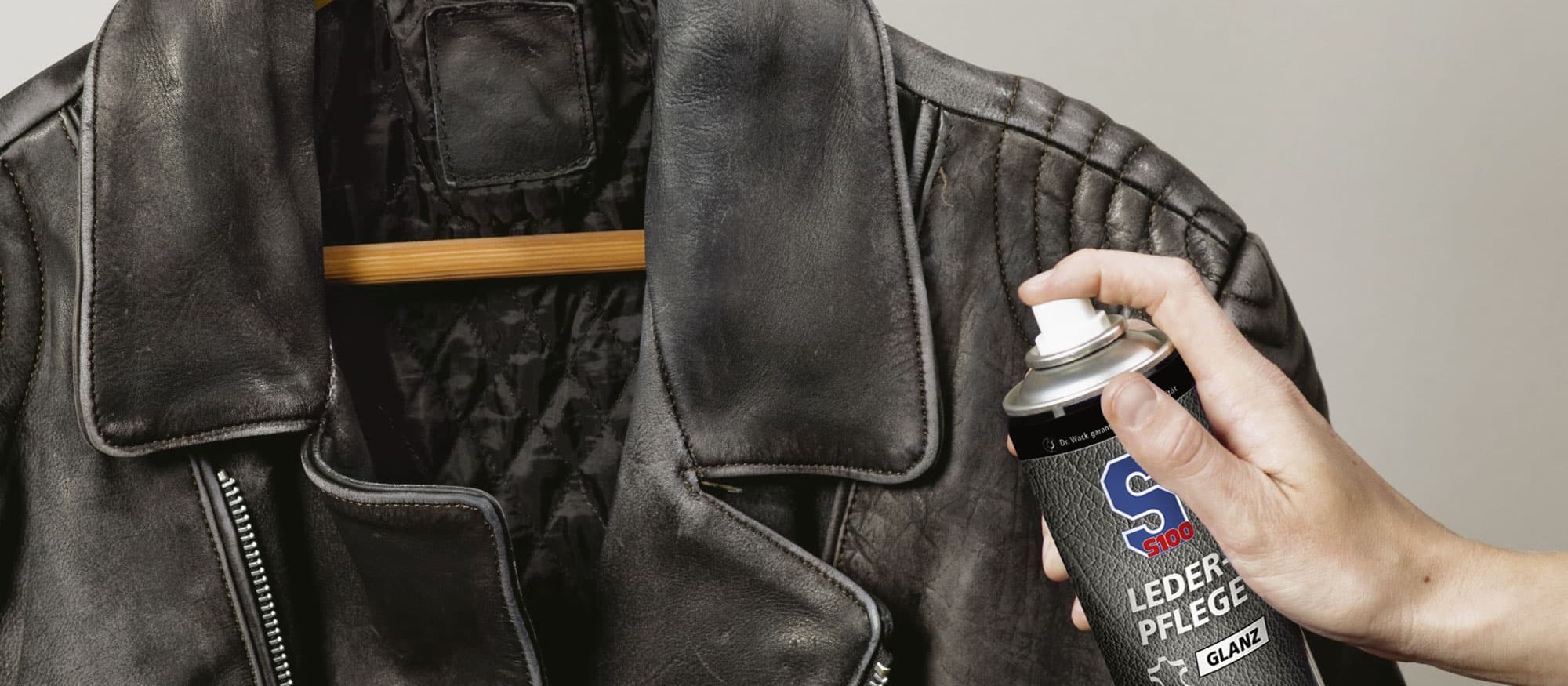 Textile clothing with climate membrane
When your clothing gets dirty, the climate membrane remains waterproof but gradually loses its breathability. So it is best to wash these textile garments from time to time.
Textile clothing with a climate membrane is usually machine-washable. Be sure to follow the care instructions on the sewn-in label. It is recommended that you use a special detergent to avoid damaging the membrane. Never use fabric softener!
Avoid strong heat when drying.
Once dry, treat with a textile proofer to make the garment dirt- and water-repellent.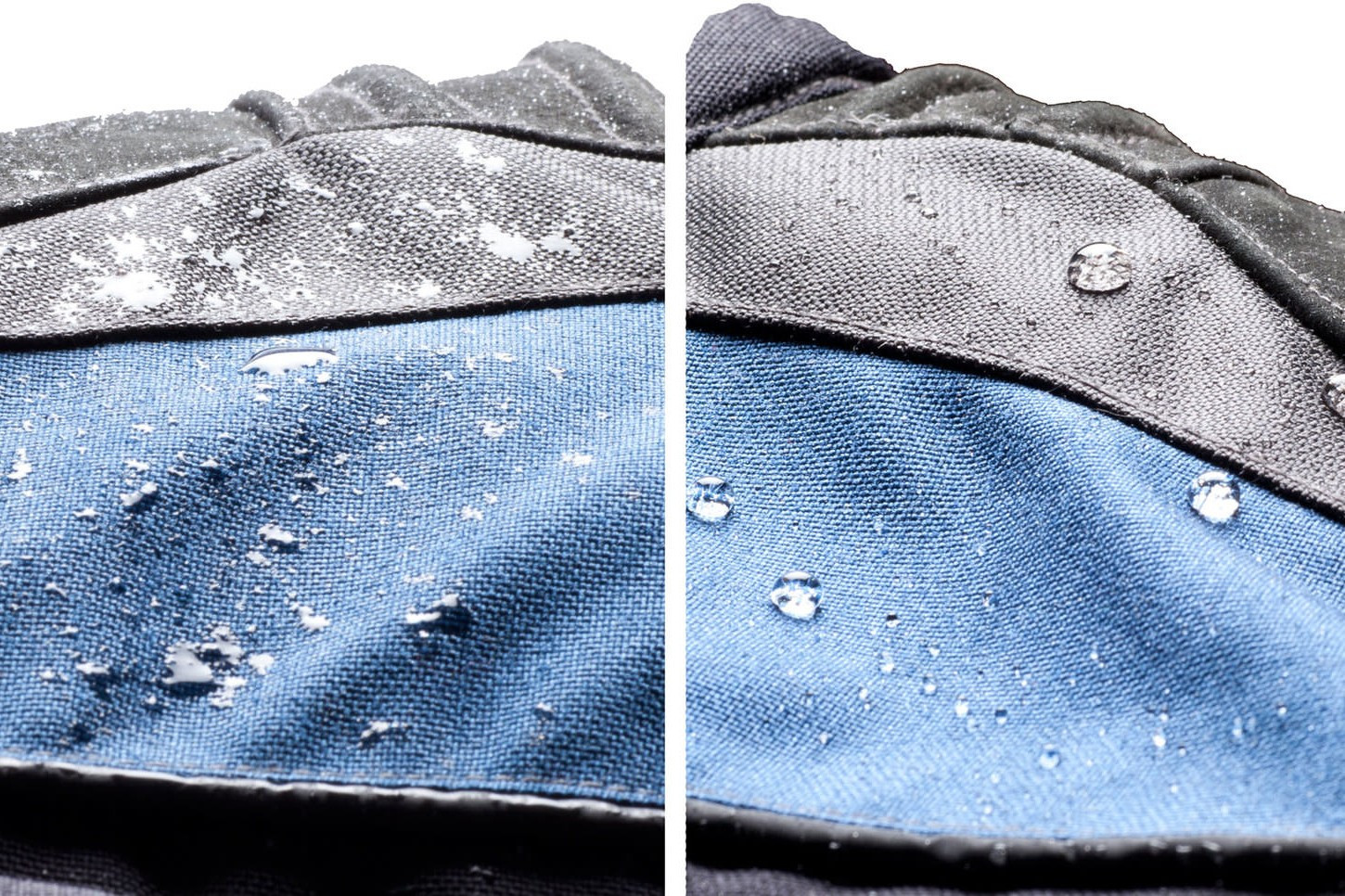 Textile care
Impregnation makes raindrops roll off. Water cannot penetrate into the outer shell.
---
Leather clothing
Leather is enormously resistant to tearing and abrasion, supple to wear and breathable. To ensure that it stays like that for many years, this natural product needs a little attention:
To clean smooth leather, only use clear water or a special leather-cleaning spray. Only dry it at room temperature. Then impregnate with a special leather grease. We recommend additionally treating the leather with a waterproofing spray.
Unlined leather gloves become hard, and eventually brittle, over time. So they should be thoroughly washed once or twice a year with warm water and a little mild soap. The simplest way to grease them on the inside is to coat your hands thinly with leather grease and then put the gloves on.
For leather boots, the same recommendations apply as for other leather products. However, do not use oil or grease, as the leather would then become too soft. Wax-based products are more suitable.
Please always follow the instructions on the sewn-in care label!
---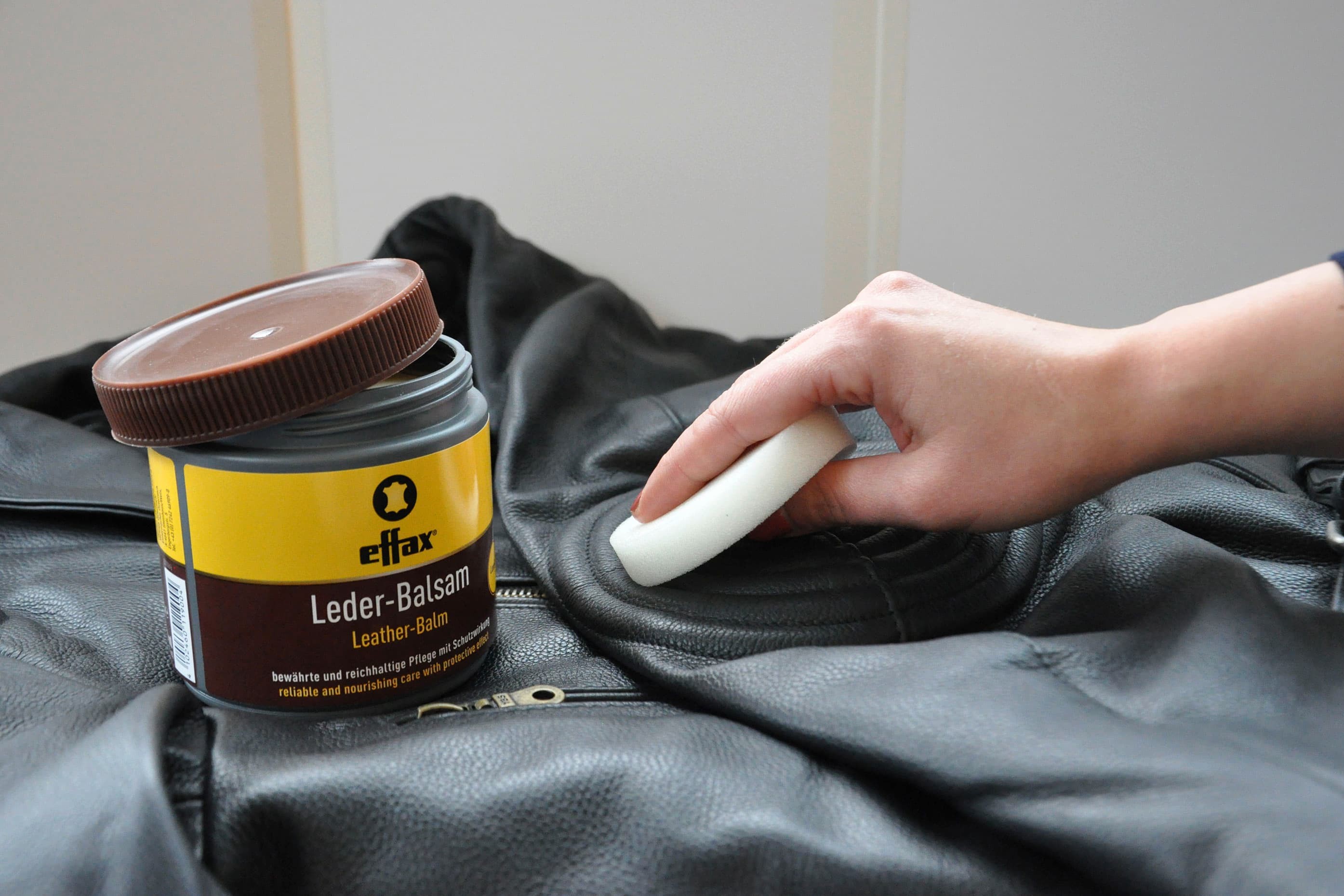 Leather care
Good leather grease keeps leather supple and protects against dirt and moisture.
---
Helmet and visor
Your visor, in particular, needs care and attention because poor vision is always a safety risk. To avoid scratches, thoroughly soak dust and insect residues to soften them (use wet kitchen paper or a special visor cleaner), then rinse off with clear water. Finish by dabbing dry (do not wipe!) with a soft cloth. Do not forget the inside surface.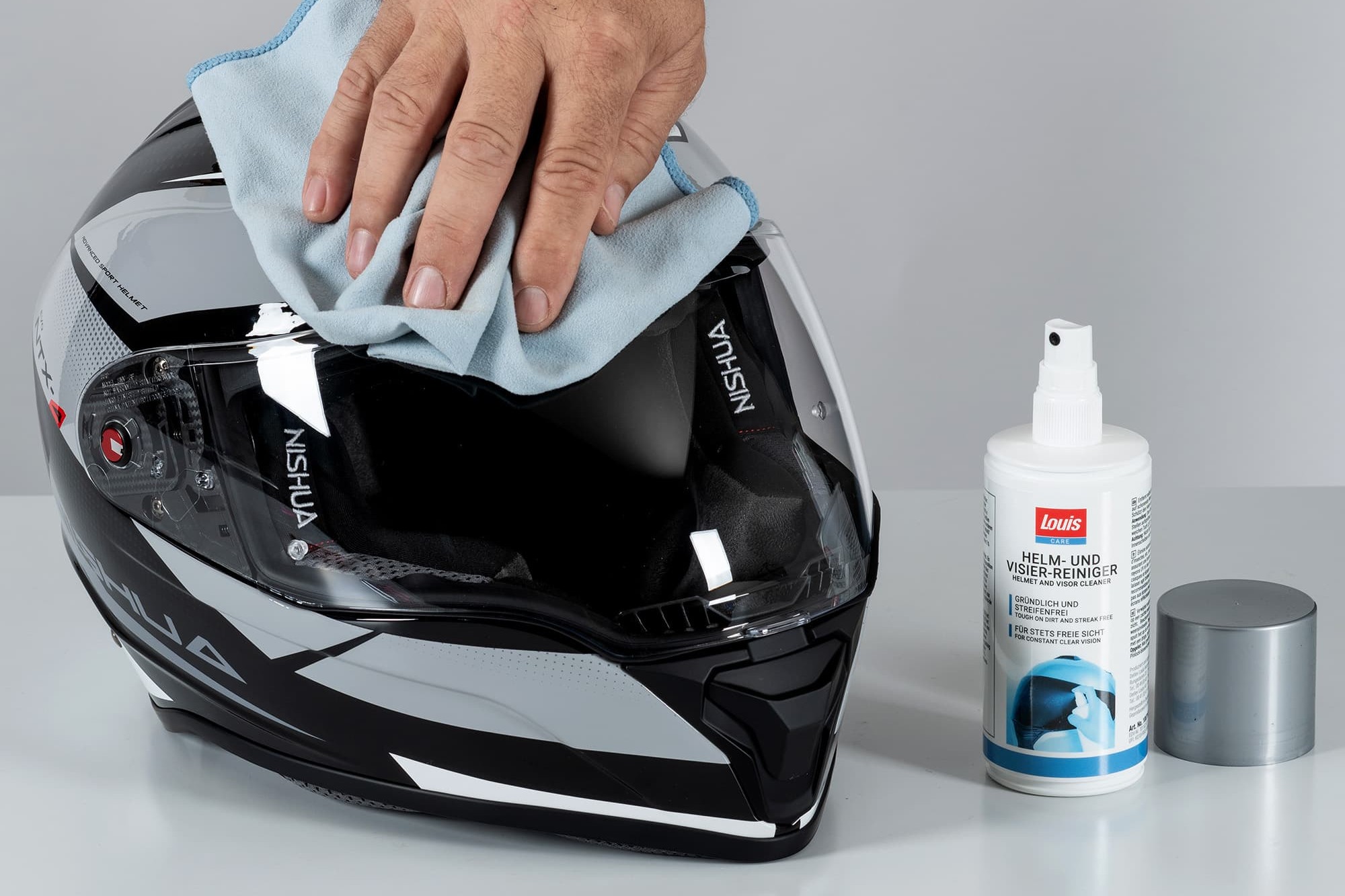 Visor cleaning
Dried-on insect residues should be soaked for a few minutes to soften them. They can then be removed without leaving any scratches.
Tip: You will find a visor cleaning station in every Louis store. For on the road: special cleaning wipes. The Louis range includes a special cleaning spray for helmet linings.
---