Camping with a motorcycle
Tips for perfect camping enjoyment on a bike tour.
Being self-sufficient, avoiding well trodden (or ridden) paths and discovering the world your own way – for many bikers this is the ultimate in freedom. So if you're one of these intrepid adventurers, camping equipment is exactly what you need. A tent and sleeping bag are natural allies of the touring motorcyclist. There's really no better way to make your biking holiday a memorable experience.
---
---
Outdoor & camping
Motorbikes and camping holidays simply go together: They are the ideal way to discover new places and enjoy the freedom of the road. That's why Louis offers an extensive range for camping and other outdoor activities – from tents and cooking equipment to folding chairs and flashlights. Better still, they won't make a big hole in your holiday budget, thanks to the Louis' affordable prices.
Tents
The tent and sleeping bag range
"Tents and sleeping bags for motorbike touring always have to be a compromise".
On the one hand, it needs to offer enough space to keep your luggage and clothes safe and dry. But, on the other hand, it should be as light and compact as possible for carrying on your motorbike. Here too, the choice you make depends on your particular requirements. A single-skin tent saves weight and bulk, but is only recommended for touring in really dry regions.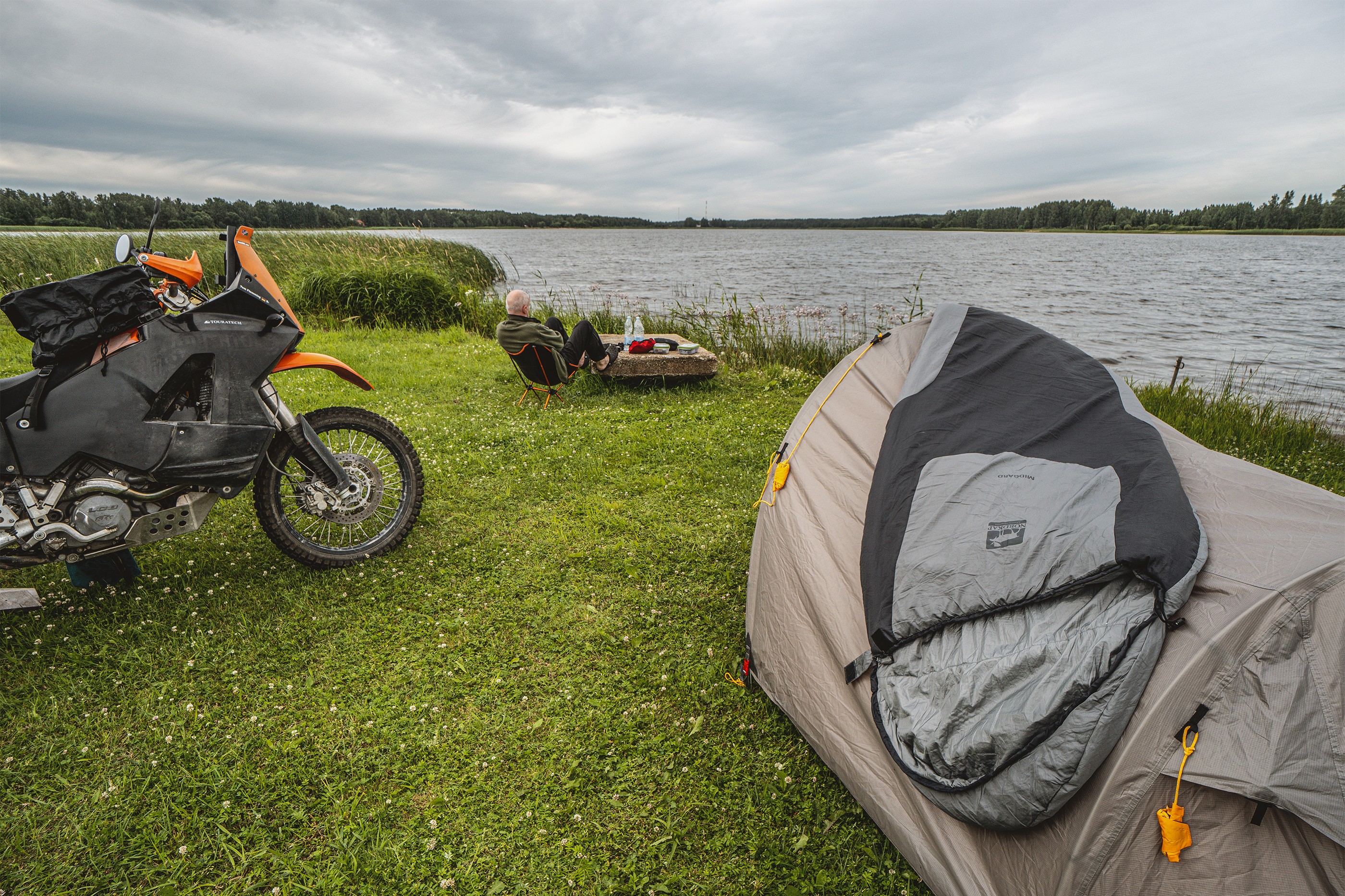 Covering all bases – the tent range at Louis
From pop-up tents that can be pitched in seconds through to six-person luxury models with a spacious living room, Louis has a wide range of tents for an equally wide range of uses and expectations. So the perfect tent for you is sure to be among them.
The shape of the tent is also a factor: Geodetic* and dome tents are easy to pitch and, if need be, will even stay up without guy ropes. This cannot be said for tunnel tents, but they usually offer more space for the same ground area. Whatever shape you choose, make sure the tent has a vestibule that offers enough storage space for your luggage.
*In geodesic tents at least three pole arches overlap several times.
The sleeping bag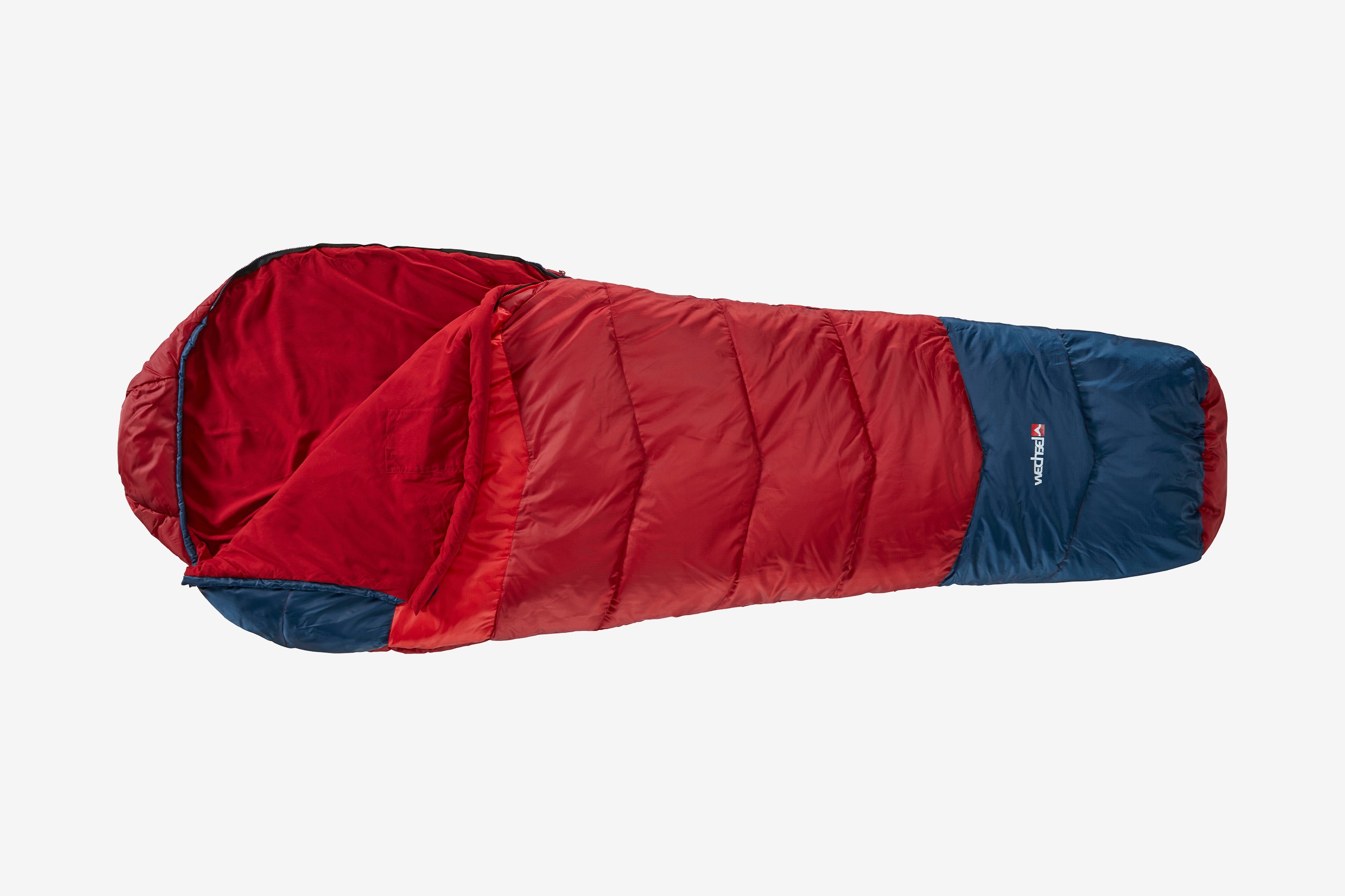 All the sleeping bags in the Louis range are filled with synthetic fibres. This makes them very sturdy and insensitive to moisture. So you just have to choose between a fitted (mummy style) or a rectangular (envelope style) sleeping bag. The advantages of the mummy style include weight, pack size and insulation rating. Envelope sleeping bags, on the other hand, offer greater freedom of movement and can be opened out and used as a blanket.

Recommendation on the temperature ratings: It's best to take the comfort rating* as your guide.
WECHSEL STARDUST 0° Mummy Sleeping Bag
The 2-way zipper at the side is equipped with a padded baffle. to keep out the cold. The adjustable neck baffle keeps the cold out. The inside pocket is handy for your wallet and mobile phone. All the materials are PFC-free. Two sizes: M, L
Outer shell: 210T Polyester R/S
Inner fabric: Soft Pongee Polyester, brushed
Filling: 60% hollow fibre, 40% polyester
Comfort: 5°C
Lower limit: 0°C
Extreme: - 15°C
Size M
Weight: 1.35 kg
Length: 195 cm
Max. user height: M 175 cm
Shoulder width: 80 cm
Foot width: 55 cm
Pack size: 41 x 22
Size L
Weight: 1.6 kg
Length: 225 cm
Max. user height: L 205 cm
Shoulder width: 85 cm
Foot width: 60 cm
Pack size: 41 x 23

Comfort
Lowest temperature at which a person (standard woman weighing 60 kg), fully wrapped up in the sleeping bag in a relaxed position, should have a comfortable night's sleep.
Lower limit
Lowest temperature at which a person (standard man weighing 70 kg), fully wrapped up in the sleeping bag in a foetal position, should have a comfortable night's sleep.
Extreme
A survival rating where hypothermia could be a risk (based on a standard woman weighing 60 kg).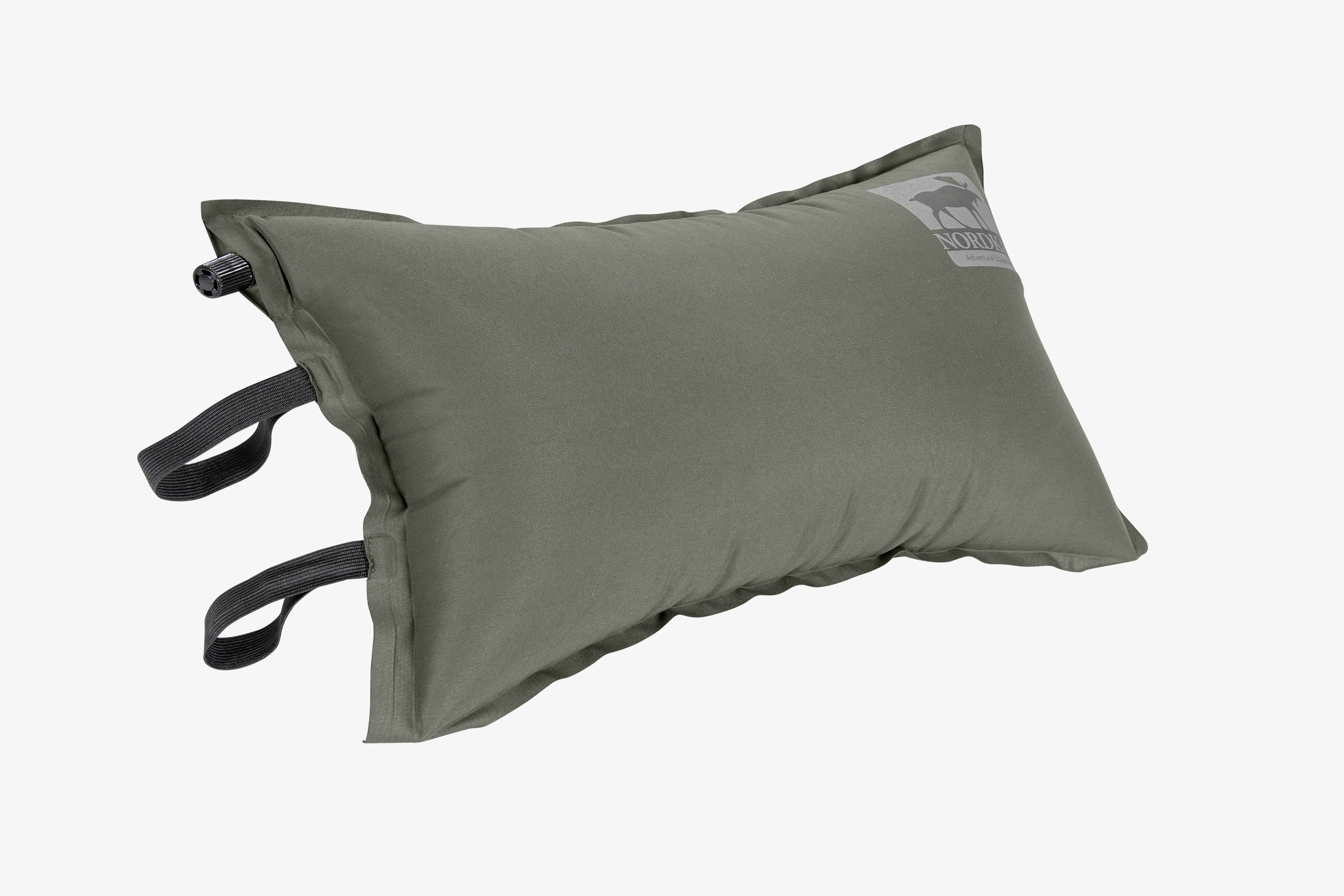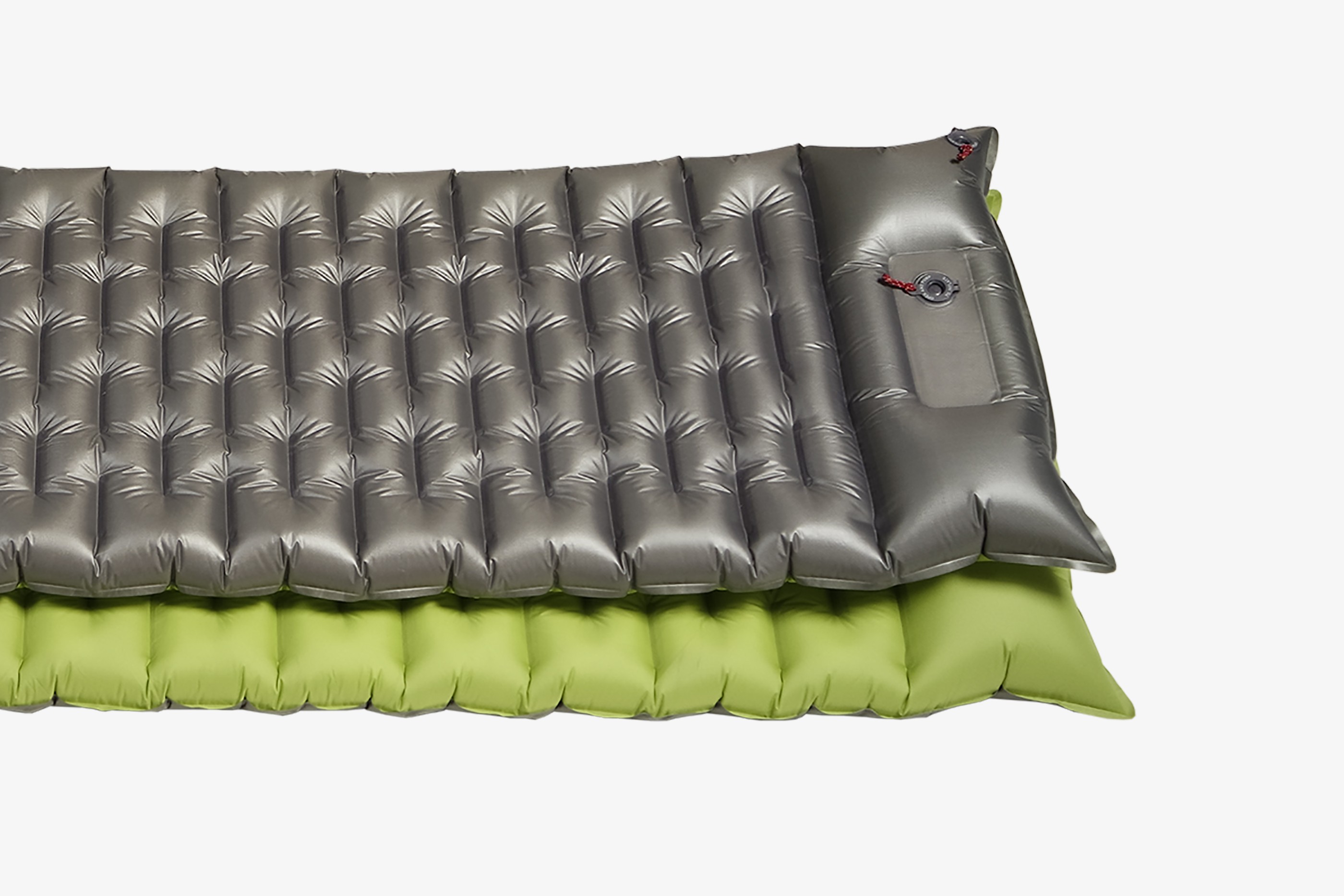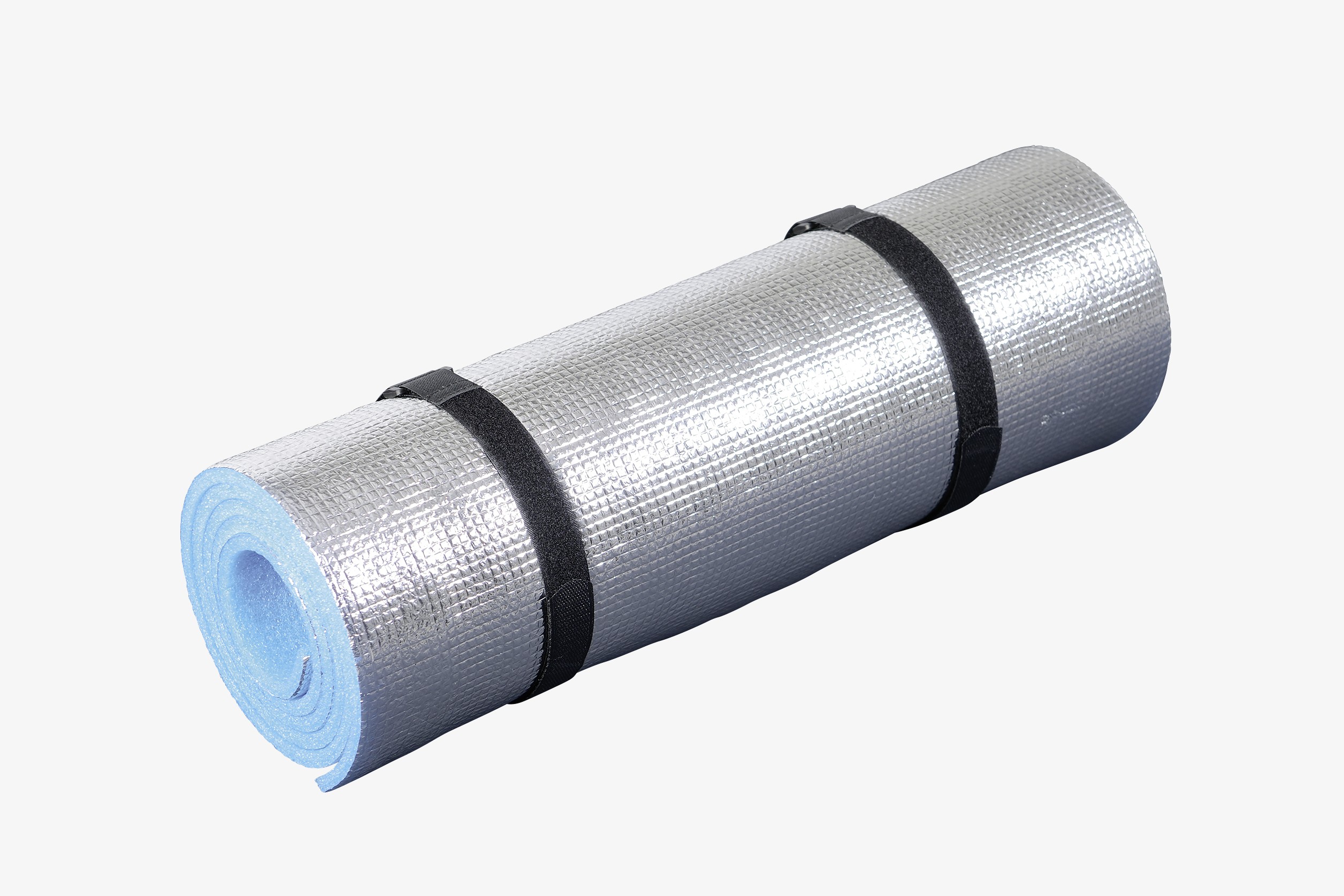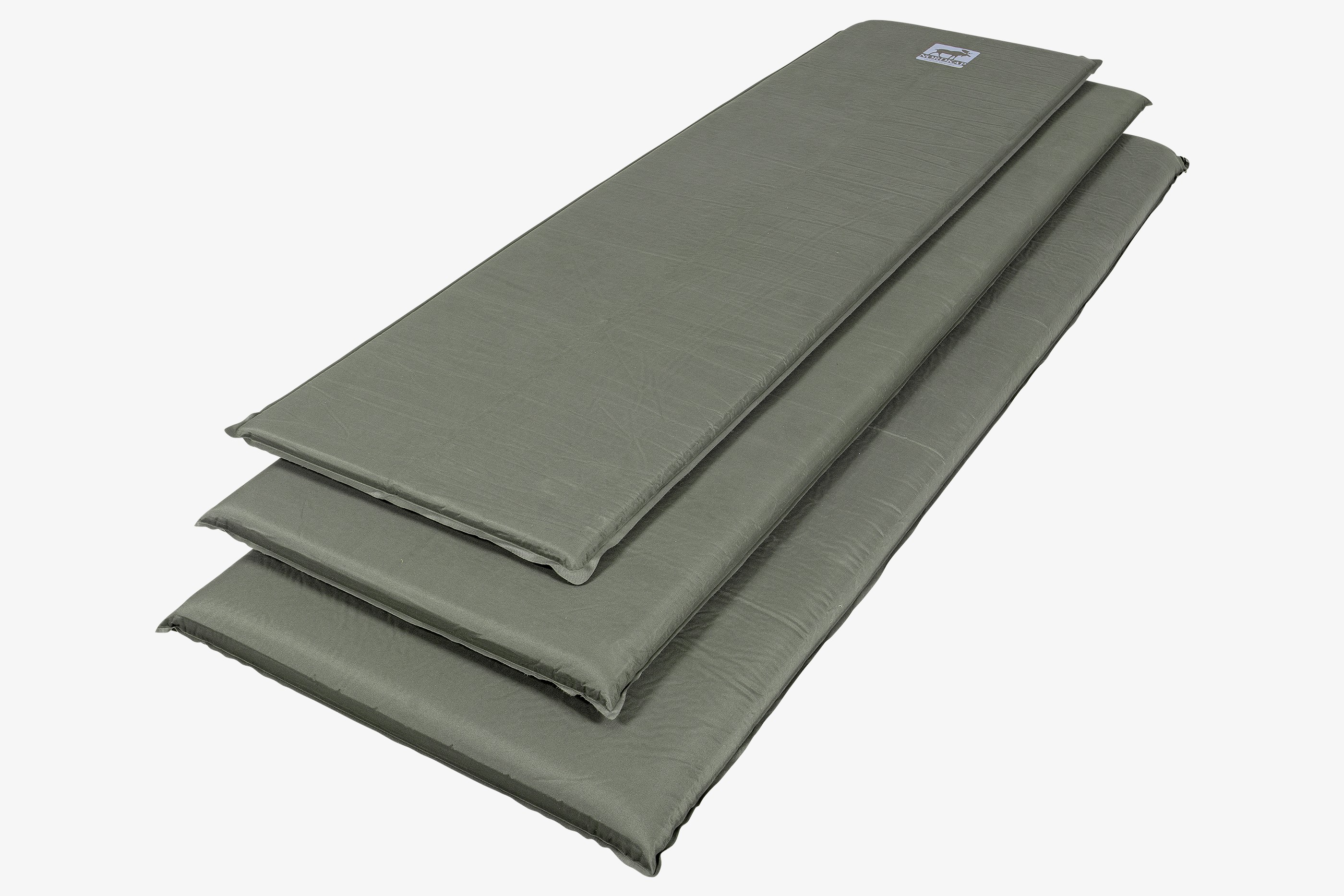 Important:
Self-inflating sleeping mats must only be rolled, and never folded, unless they are specially designed for folding.
Important underlays
Mattress/sleeping mat/seat and travel cushion
A good air mattress or sleeping mat offers the double benefit of comfort and, most importantly, insulation against ground cold. Thicker cushioning means greater comfort, but also more bulk and weight. Self-inflating mats are especially comfortable and practical. You can also adjust the firmness by a little additional manual inflation.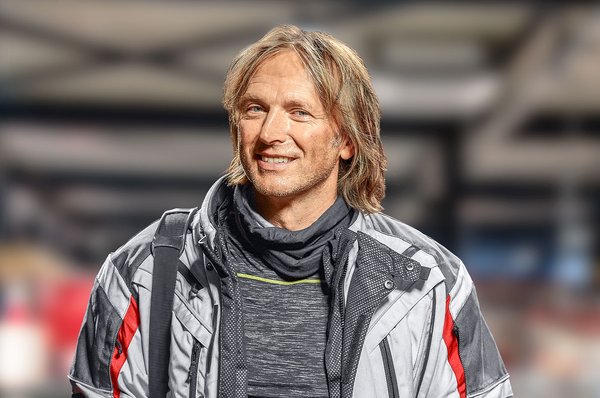 Hinrich
Store employee from Kiel
"On my trips I try out new equipment under extreme conditions. That's how we make our products even better for you".

#BIKERATHEART
---
"Modern materials nowadays mean that you can even take some home comforts with you on your motorcycle".
How can camping furniture and a motorcycle possibly go together? The answer is, a lot better than many people think! Modern materials and ingenious (folding) design combine to make many a little luxury easily transportable on your bike. If you've ever been to a race weekend and had to stand for hours on end to watch the action, you'll certainly be interested in our folding chair collection. At race training and in the paddock, too, our folding furniture is great to have with you.
UQUIP Folding Table – Variety M
Material: Table top and legs made of high-grade aluminium
Table top: 89 x 53 cm
Table height: 45 x 69 cm
Pack size: 91 x 15 x 12 cm
Weight: approx. 4.1 kg
Max. load: approx. 30 kg
A feast for four in the woods? Not a problem with the UQUIP "Variety M" aluminium folding table. The table top is big enough for all your food. The legs are individually adjustable to allow for uneven ground, so nothing will roll off. Ideal for camping.
"The last thing you want on a camping holiday is to go hungry".
Biking can be strenuous, and eating well is important to keep you in good spirits. So Louis has everything you need for carrying and cooking your food: from the all-important water bottle through to the fuel stove for the great outdoors. And, of course, we haven't forgotten that your camping kitchen needs to be sturdy, lightweight and easy to transport.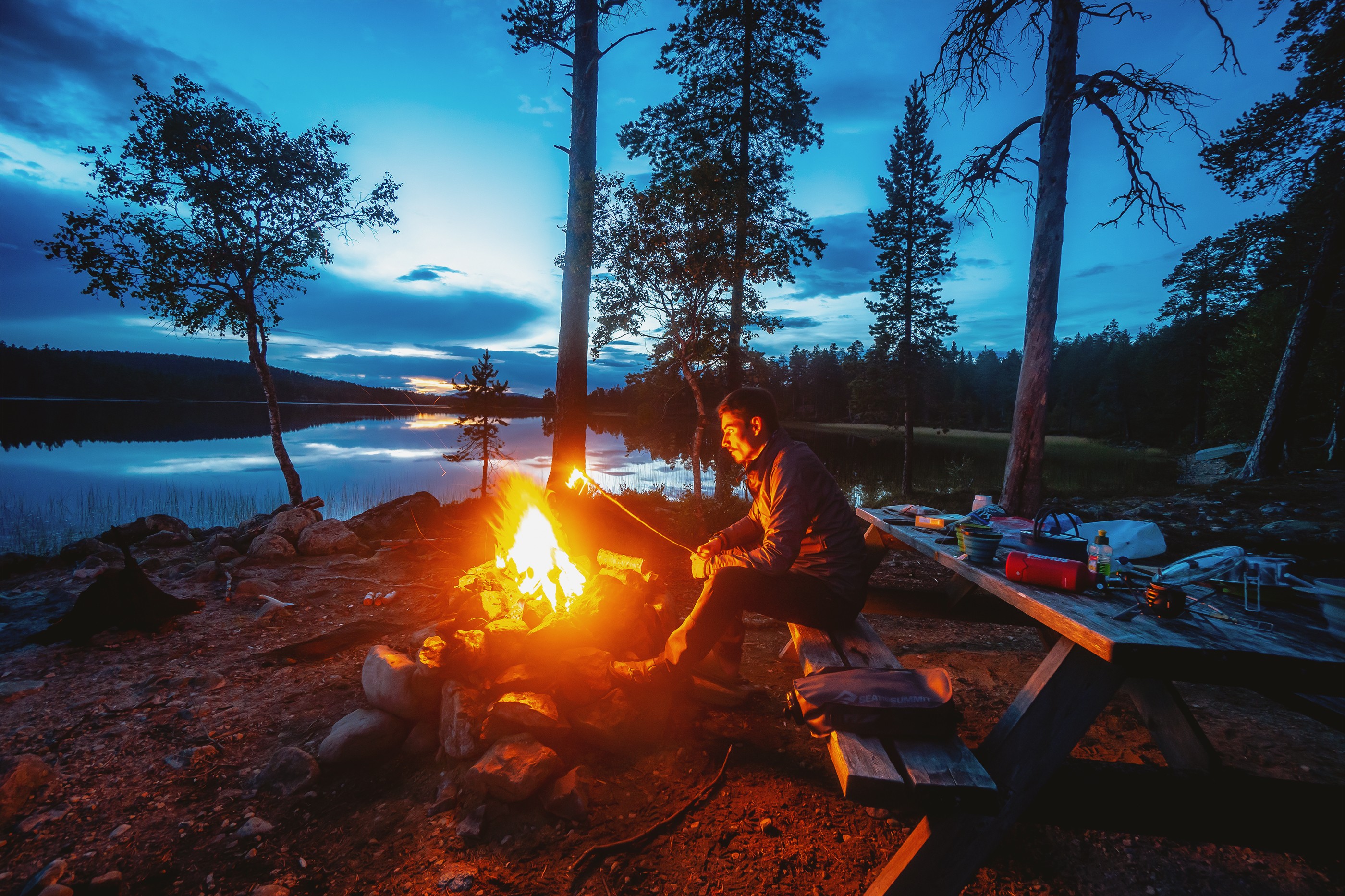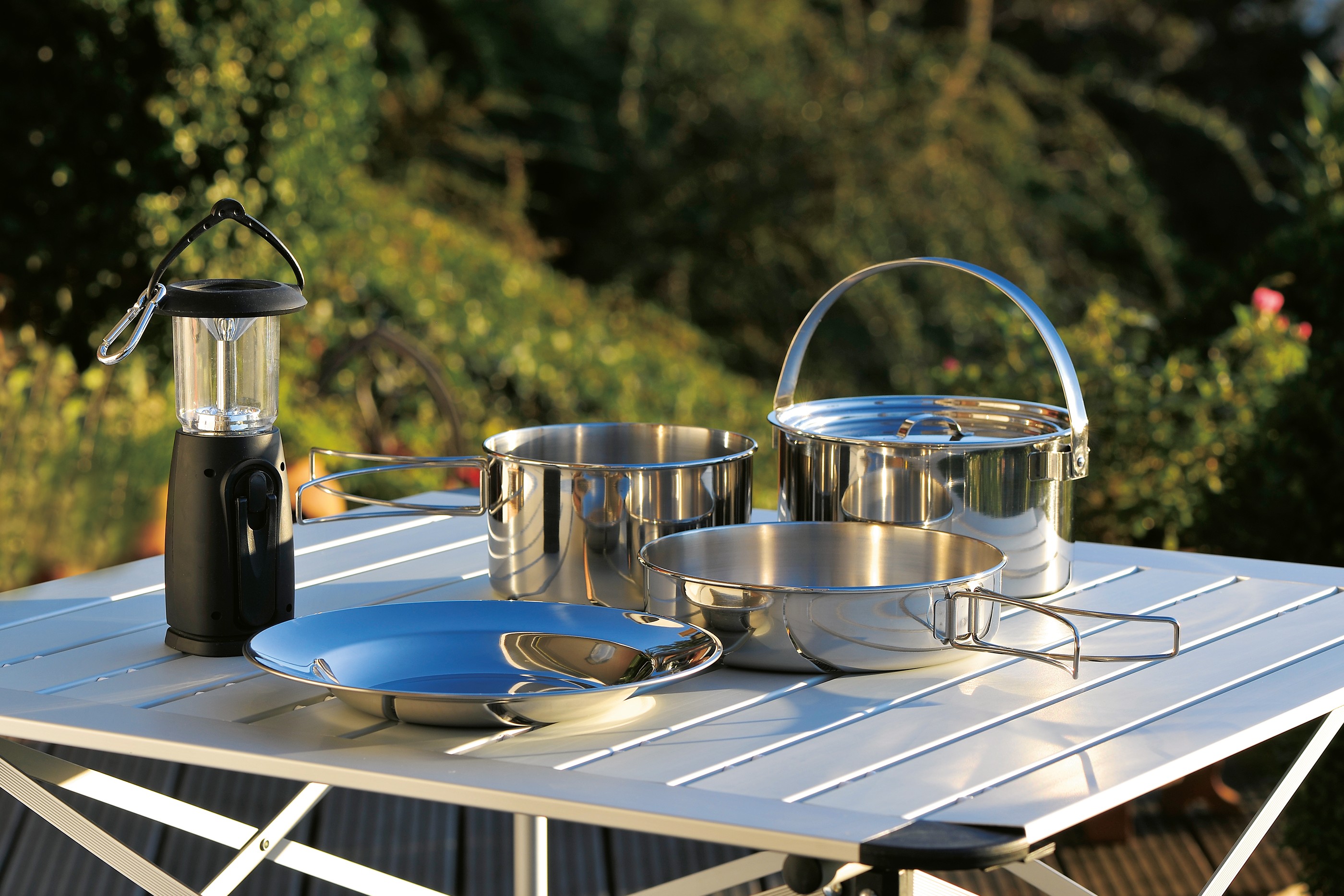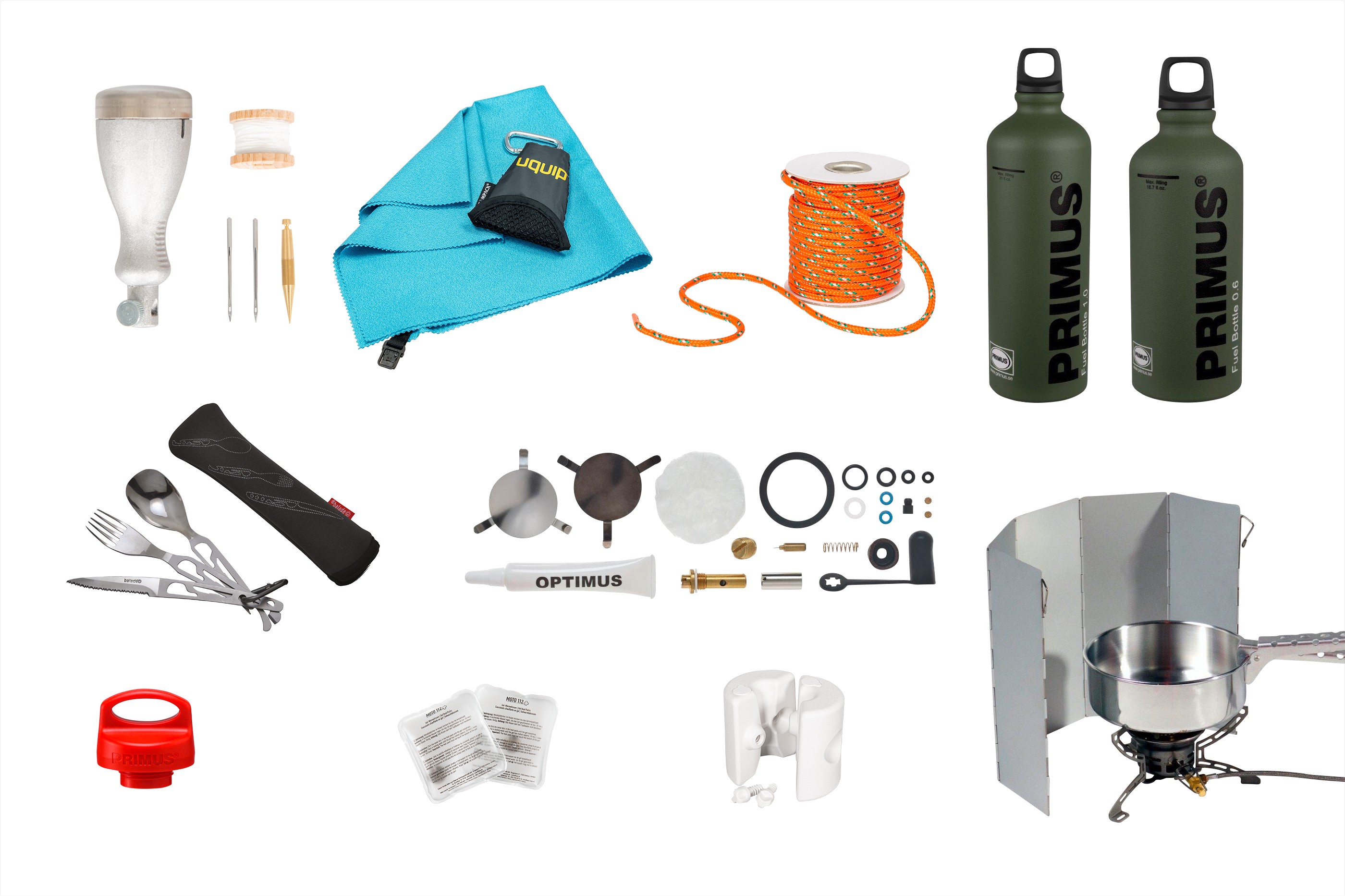 Right down to the tiniest detail: Camping accessories
When we go on our tours, we don't necessarily have to check into a hotel either! That's why we know the importance of the many little handy items in our range.
Further products