LouisCard – your benefits for Motorcycle & Leisure
Savings when you shop, special offers, vouchers and a 3-year guarantee – and all completely free. How does that sound? It's what you get with LouisCard.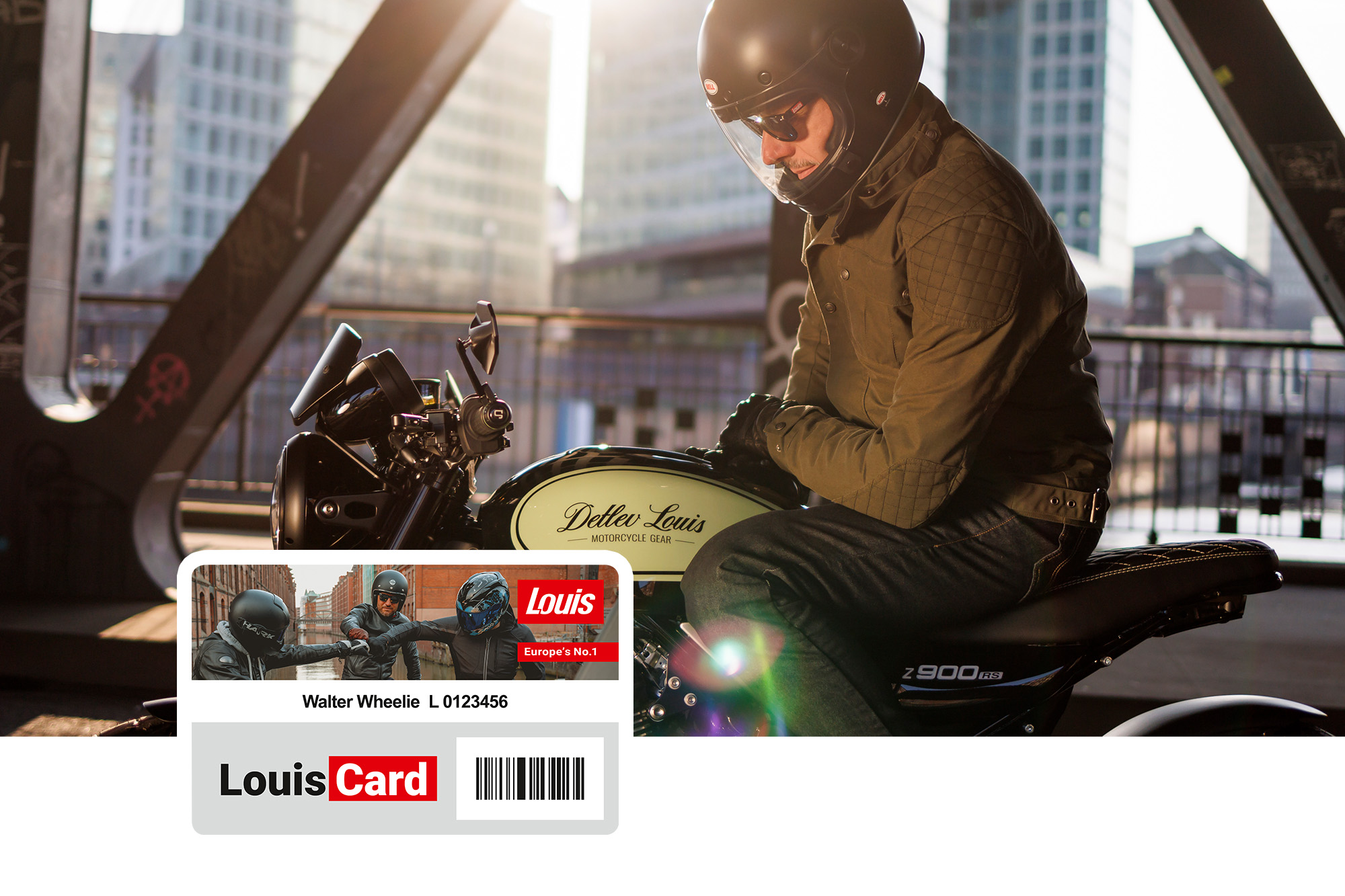 LOUISCARD
So why wait? Start automatically collecting points that are worth cash. On top of which, you'll enjoy special discounts and other benefits. At Louis and also more than 50 LouisCard partners. Louis Card Terms and Conditions
---
To apply for the LouisCard, log in to "My Louis" or create your free Louis customer account. You are already registered? Then apply for the LouisCard directly in your customer account.
---
3-year guarantee*
The LouisCard comes with a three-year warranty to rectify defects that occur despite proper use. Find out more
Discount points
With every purchase, you'll collect points – and points mean cash. Every six months, your points are counted up and their cash equivalent is deducted from your next purchase.
Free return shipping
If anything you order is not to your liking, you can return it to us from many countries free of charge.
Discount vouchers
You'll also receive regular emails with great value discount vouchers for future purchases in the Louis Online Shop or any Louis store.
Partners
Your LouisCard earns you fantastic benefits with our partners, but also points – and points save you money. Find out more
---
* Only batteries and shoes/boots are excluded.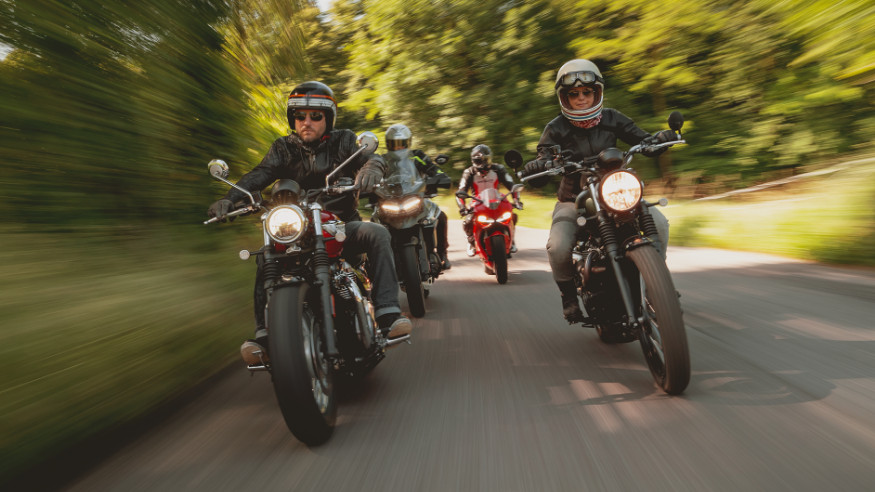 LouisCard warranty conditions
For all purchases made after 1 March 2019: When you use the LouisCard when shopping, the free three-year warranty automatically applies to all products from the Louis range bought in this purchase. The only exceptions are batteries, shoes and boots. The warrantor is Detlev Louis Motorradvertriebs-GmbH, Rungedamm 35 in 21035 Hamburg, Germany.
The following conditions apply:
New products and their components which are defective due to manufacturing and/or material faults within three years of purchase will be repaired or exchanged for a new product of the same quality free of charge by Louis at its discretion.
This warranty does not apply if the defect arises from improper handling, incorrect installation of the product and/or failure to observe the operating instructions.
If a repair or exchange is not possible for economic or other reasons, you will be refunded the purchase price. The decision on the existence of economic or other reasons making repair or replacement impossible is entirely at the discretion of Louis. By reimbursing the purchase price, Louis has fulfilled its contractual obligation.
In case of replacement or repair, the warranty period does not start again. Any statutory warranty claims remain unaffected.
The proof of purchase is the receipt with purchase date. The three-year warranty begins on the date of the receipt and ends after three years. It is not transferable.
Where Louis exchanges goods or refunds the purchase price within the scope of the warranty, it is agreed at this stage that the ownership of the goods to be exchanged/credited will pass from you to Louis or vice versa, either by Louis receiving the goods returned by you or by you receiving the refunded purchase price from Louis.
---
LouisCard partners
To give you even more great benefits with your LouisCard, we have more than 50 super partners who offer a whole range of concessions for LouisCard holders like yourself. You can find all the benefits offered by your LouisCard partners here:
---
What you get with your LouisCard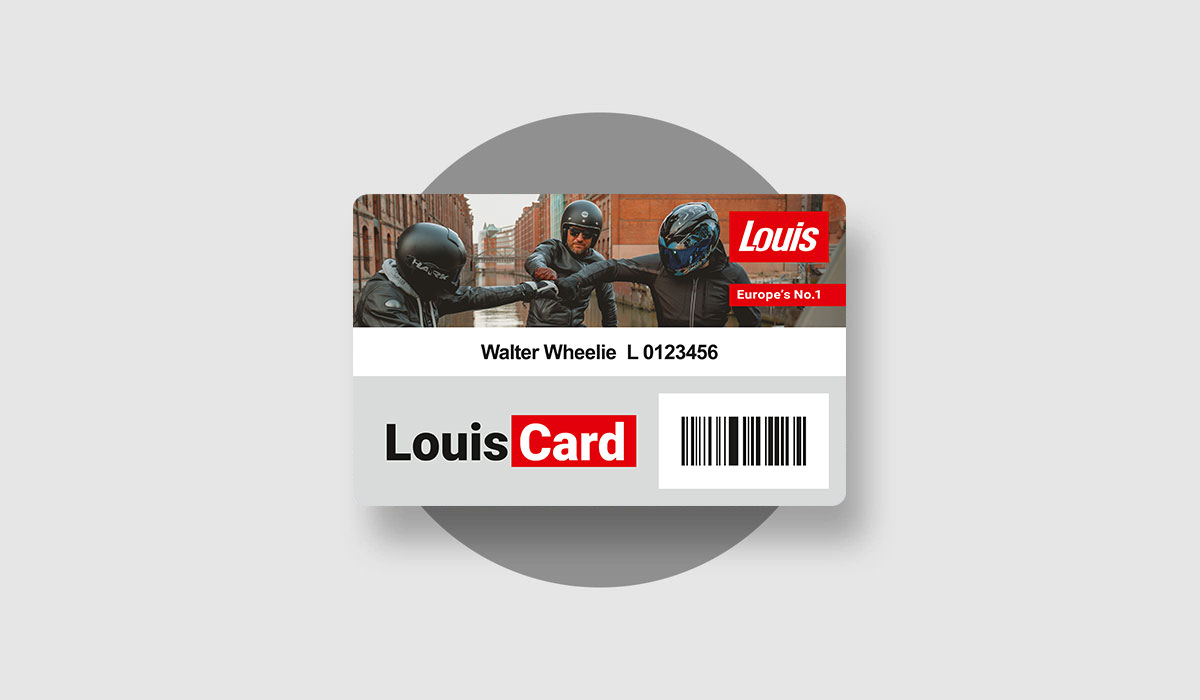 | | |
| --- | --- |
| Free card | Immediately |
| 3-year guarantee | YES |
| Points every time you shop, for each full euro of the purchase price | 2 Pnts. |
| Notification of your points total once you reach 750 points or more (every 6 months) | YES |
| Unused points are not forfeited | YES |
| Special benefits at LouisCard partners | YES |
FAQ
How long does it take to receive the LouisCard I have requested?
We will send the card that you have requested at a Louis shop, the online shop or elsewhere within 3 working days. Please note that it takes a letter 1-2 days to arrive within Germany, so you can assume that your LouisCard will be with you within 4 working days. LouisCards sent outside Germany will take a little longer due to longer mailing times.
What is a LouisCard point worth?
1 LouisCard point basically has a value of 1 cent (EUR 0.01). 1,836 LouisCard points are therefore worth EUR 18.36.
How can I find out what my current point balance is?
Subscribe for free to My Louis. Along with lots of information about your personal Louis customer account, you can view your current points status, available credit to use on your next purchase and your transactions
When can I redeem or use my LouisCard balance?
We check your points balance every six months. If you have collected 750 points or more, your points balance will be calculated and we will inform you in writing of your redeemable balance. The credit can be used within six months when shopping at Louis shops or on mail orders. When making purchases, show your LouisCard at the checkout or quote your customer number for mail orders. In both cases, the credit will be deducted from your current purchase.
I forgot to take my LouisCard along when shopping at a Louis shop. How can I subsequently claim my points?
You can subsequently claim your points for your purchase within 14 days of the purchase. Please send a copy of the receipt by e-mail or fax to the below address. Please remember to state your LouisCard number. We will then credit your points to you.
I have lost my LouisCard. How can I get a new card?
No problem. If you lose your LouisCard we can send you a replacement free of charge. Please send your current address and (if you have it) your customer number to:
Your customer and card number will not change with your new card. Collected points that have not yet been calculated are not lost. Please understand that we cannot be held responsible if a euro credit on the card communicated in writing has been redeemed by an unauthorised party.
The calculation of my current LouisCard balance is not included in the online order confirmation from Louis of my latest order. Will the balance be taken into account?
After we have informed you in writing of your current LouisCard balance, it will be automatically taken into account for your next order on dispatch. At that time, you will be informed of it on the dispatch invoice when the goods are sent.