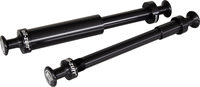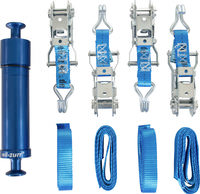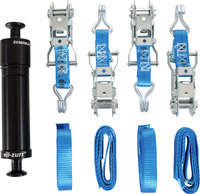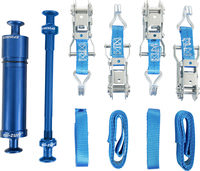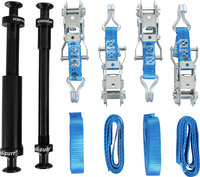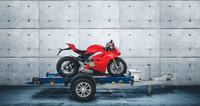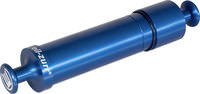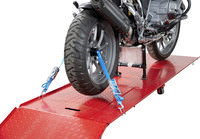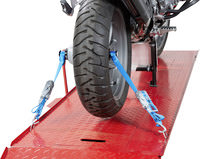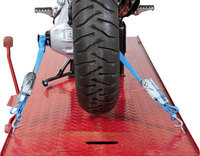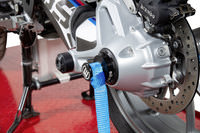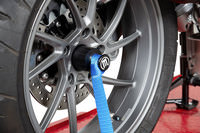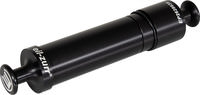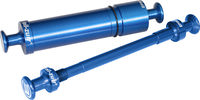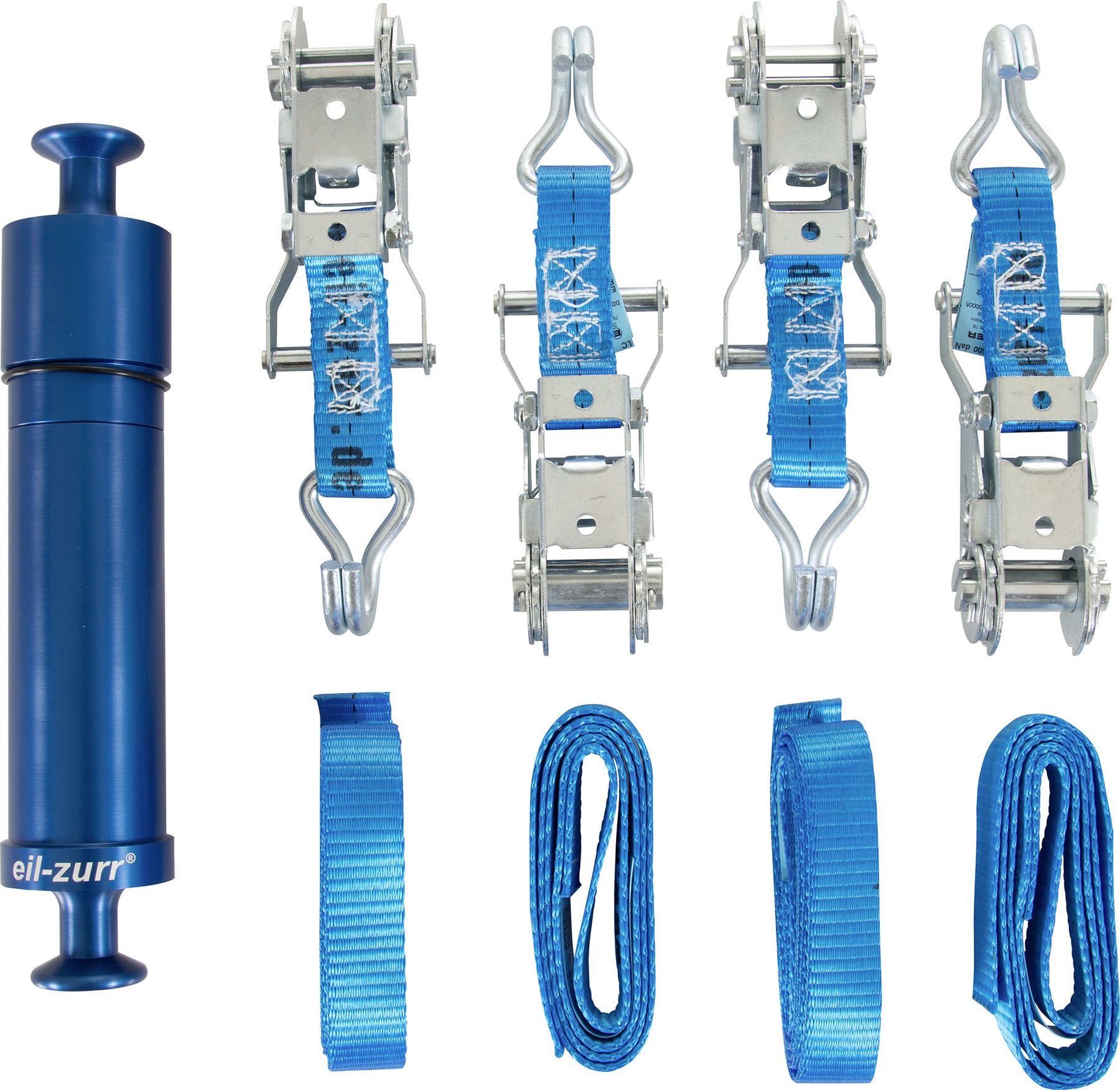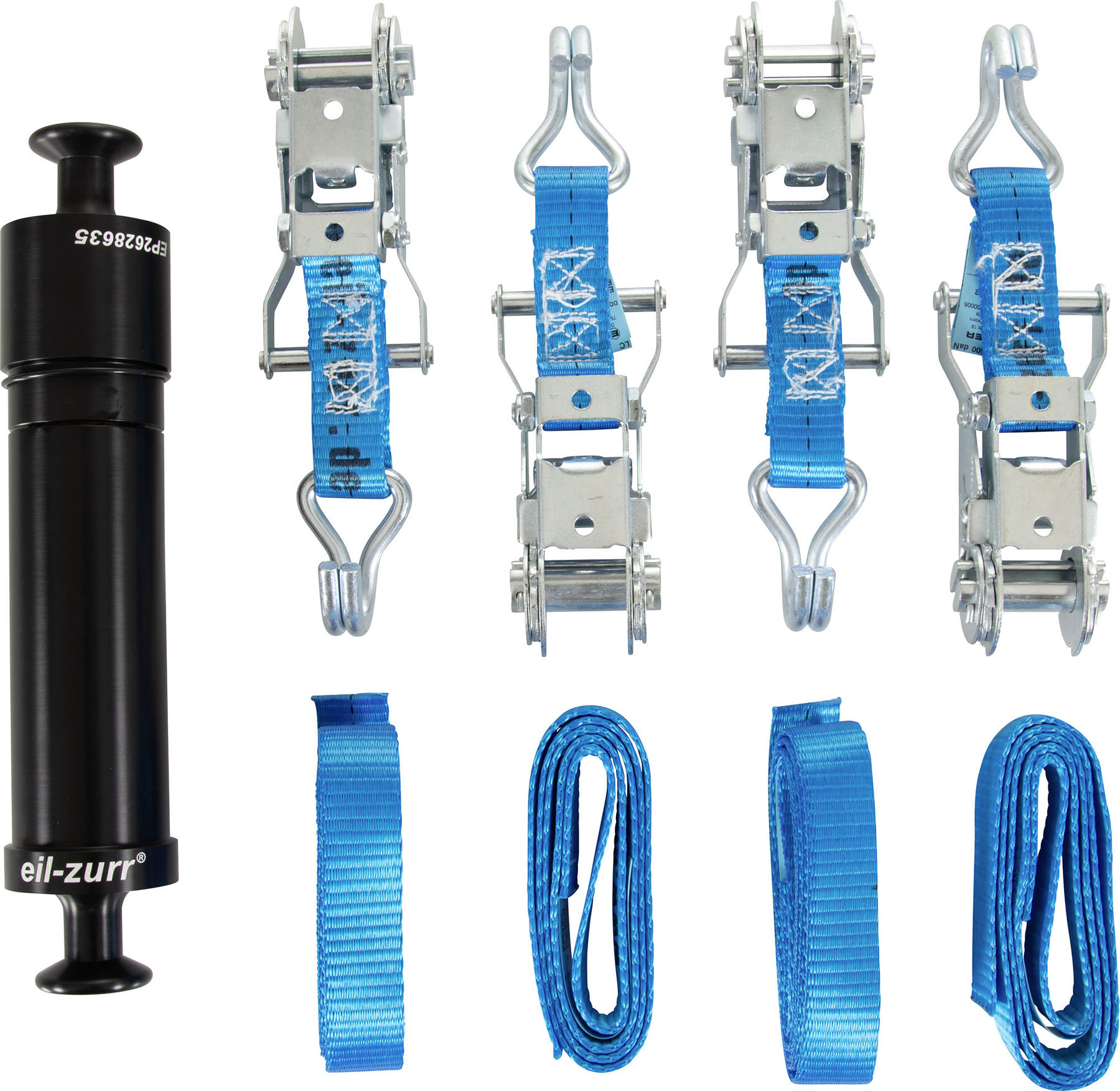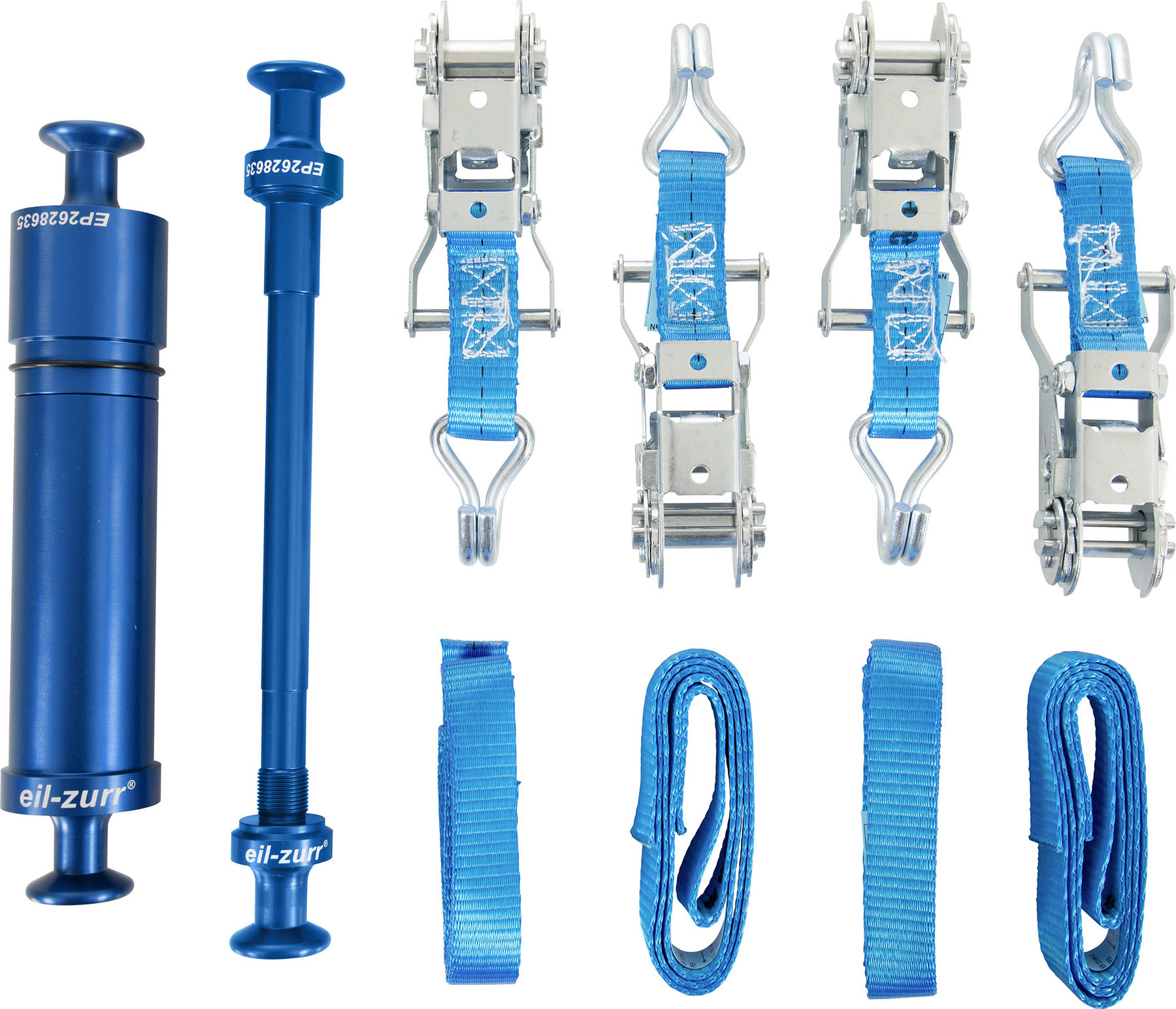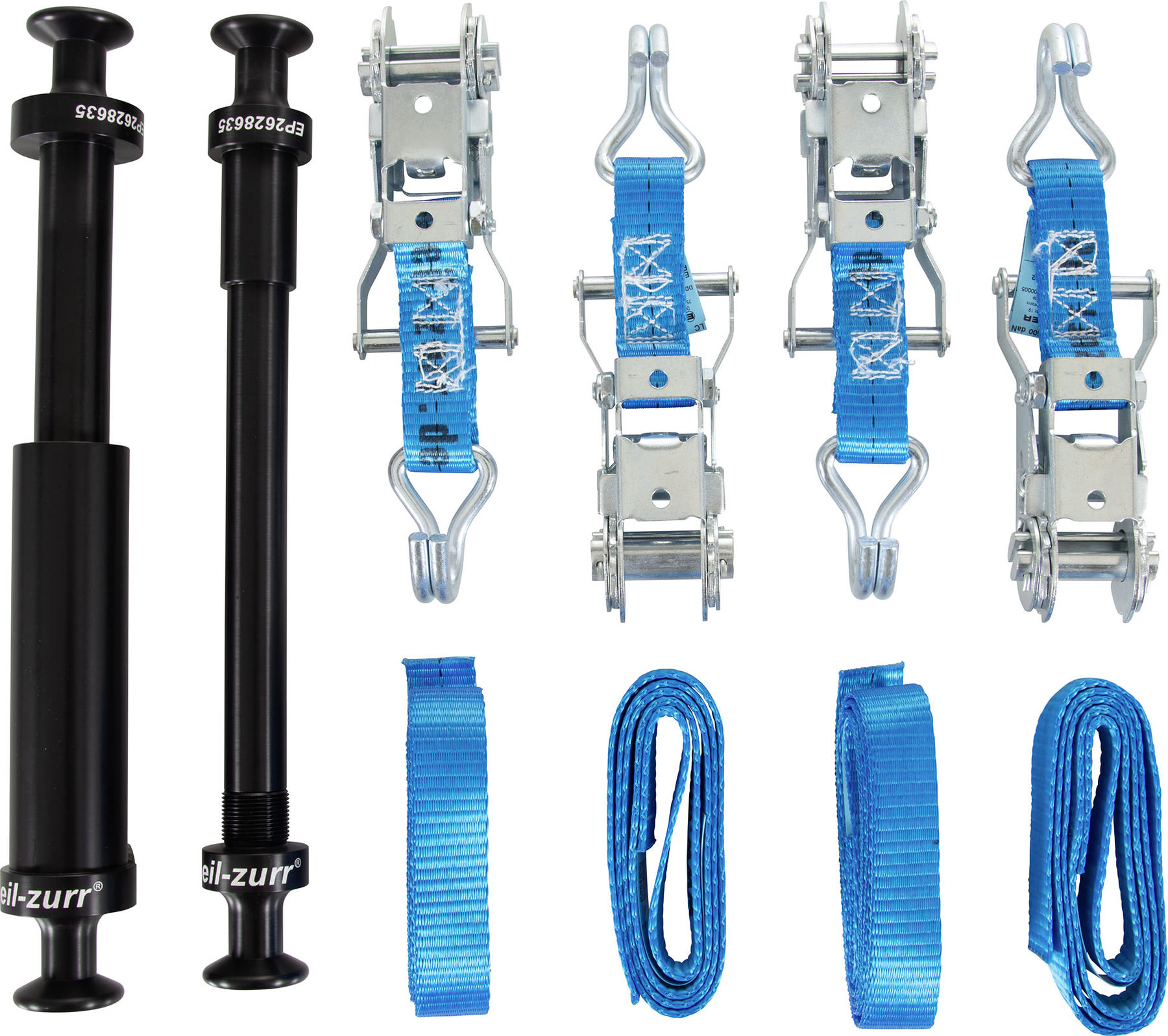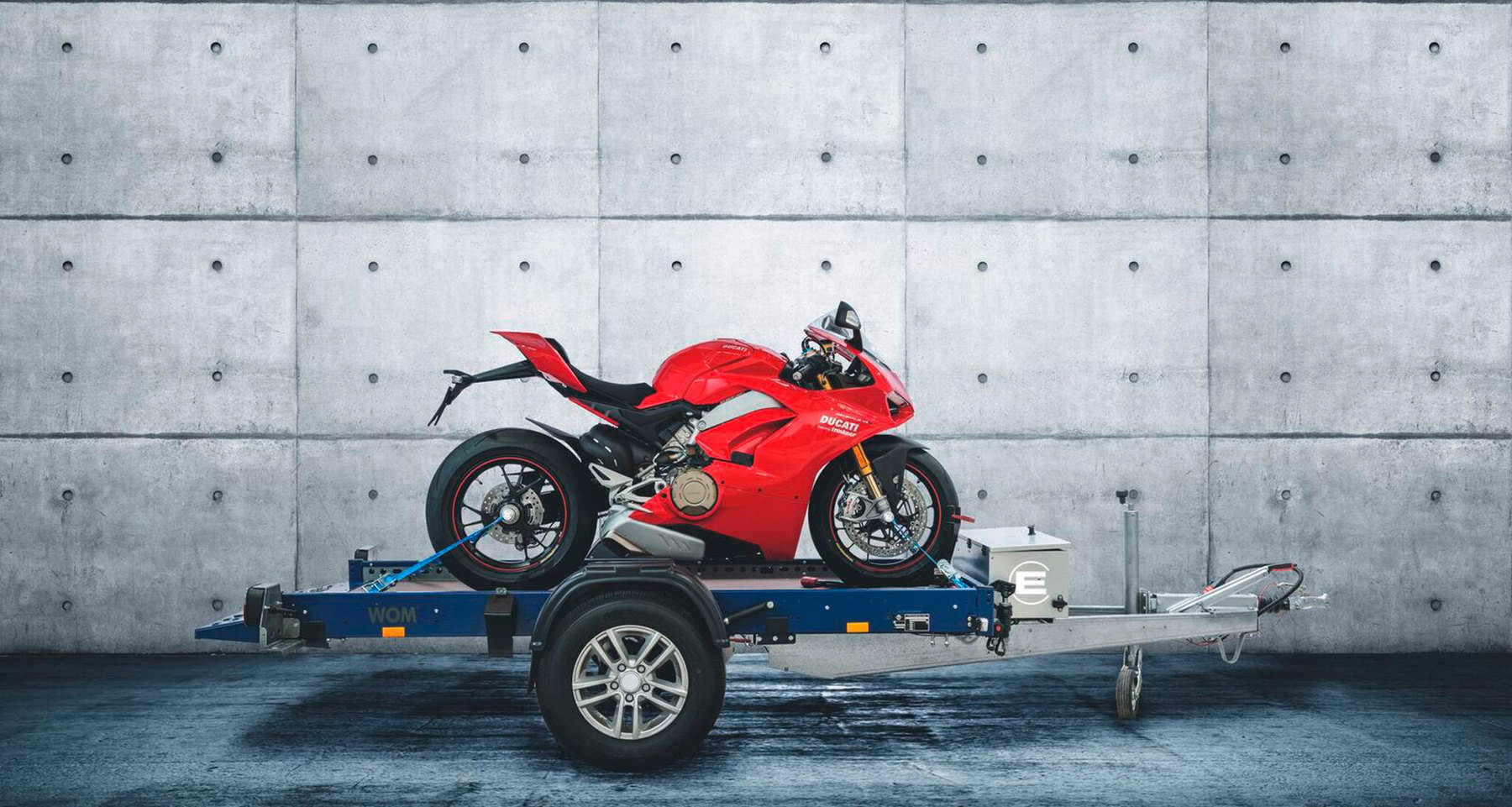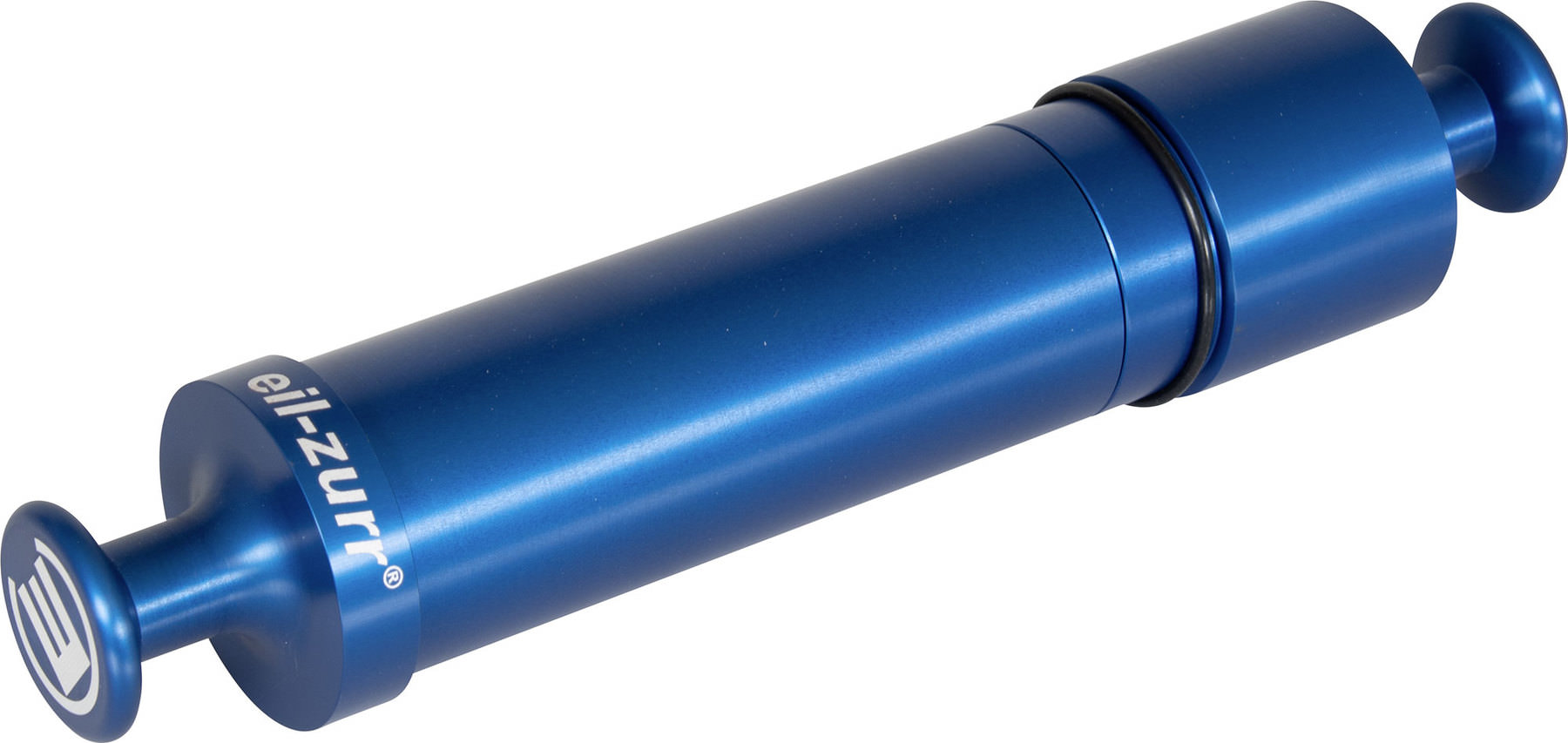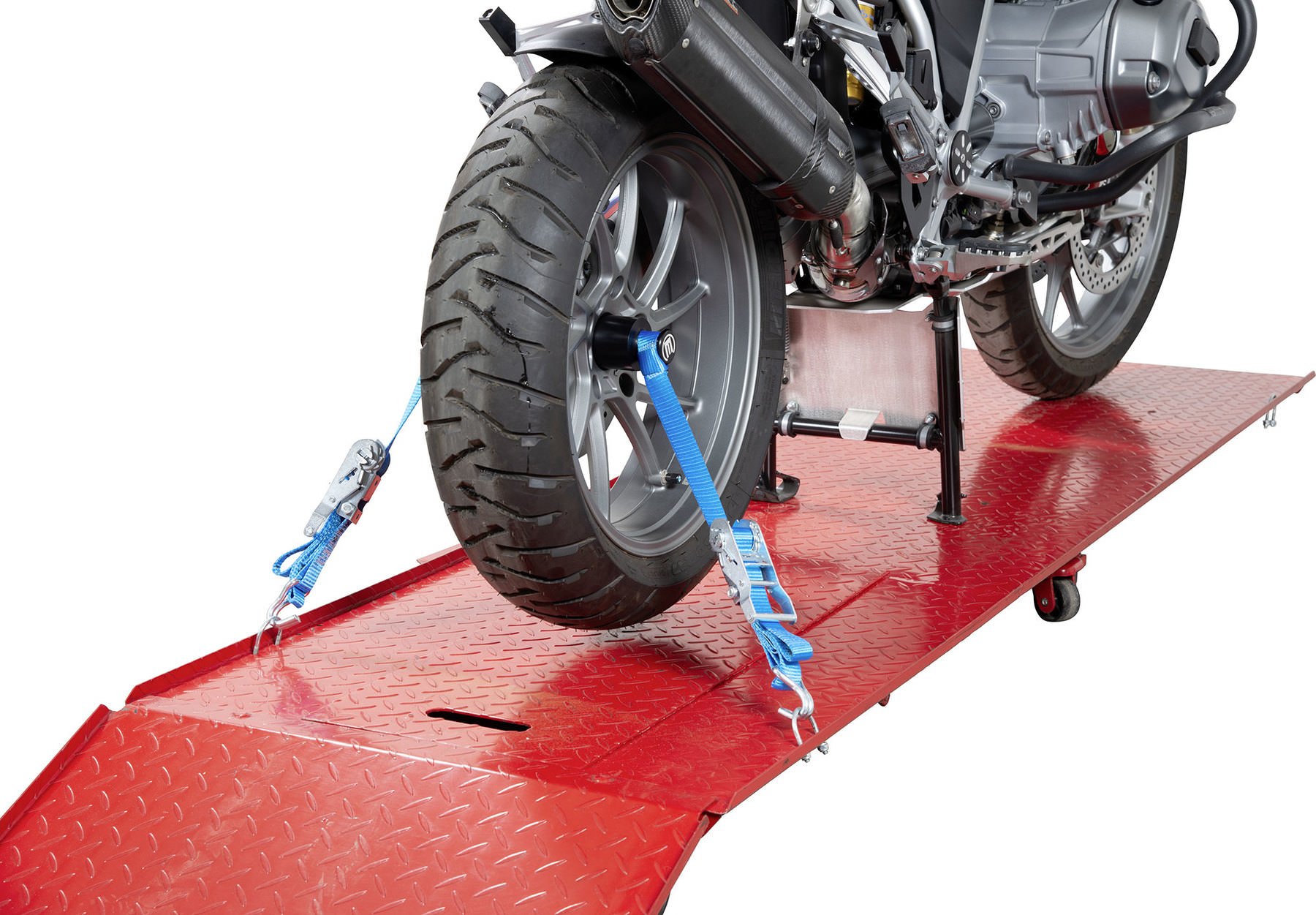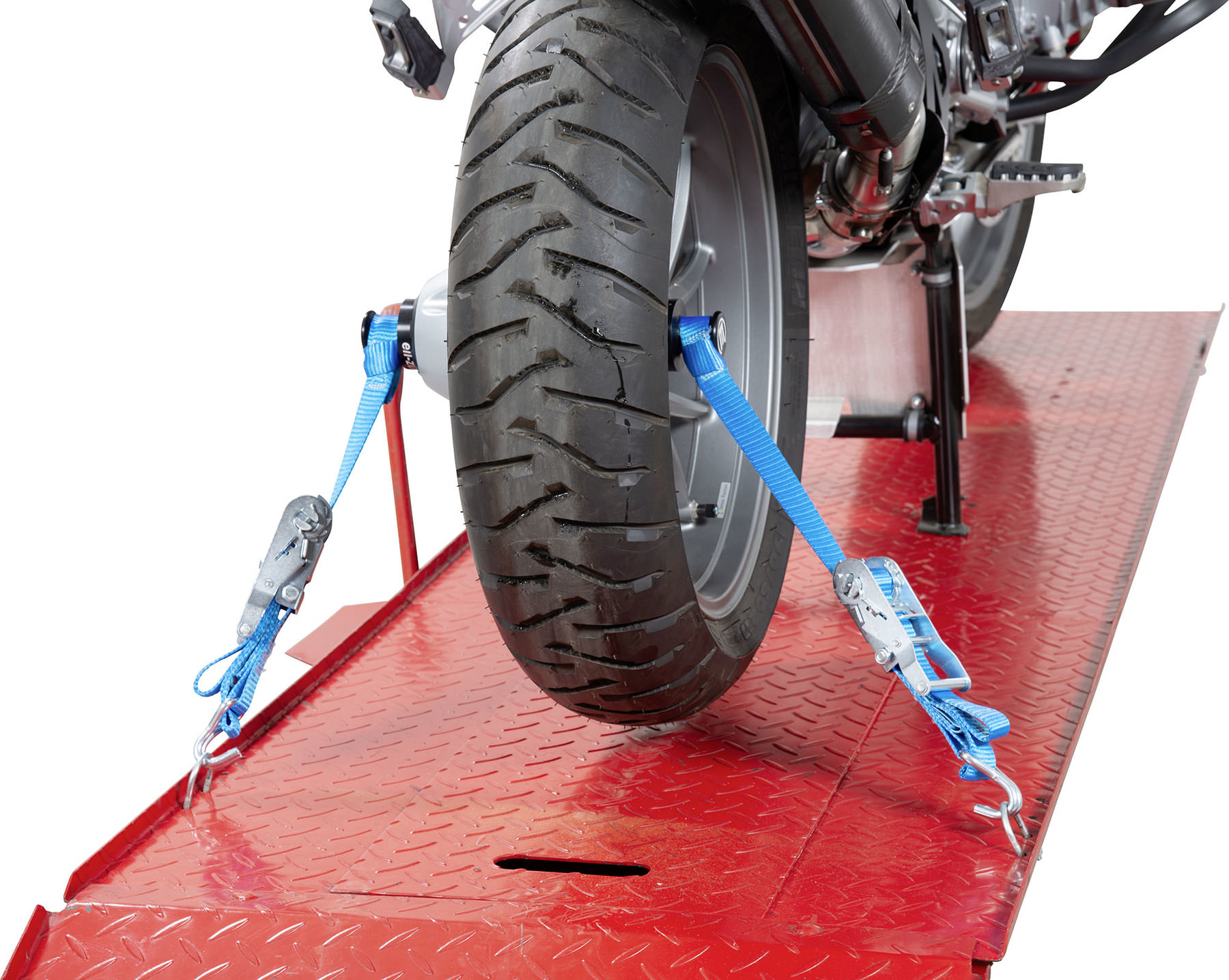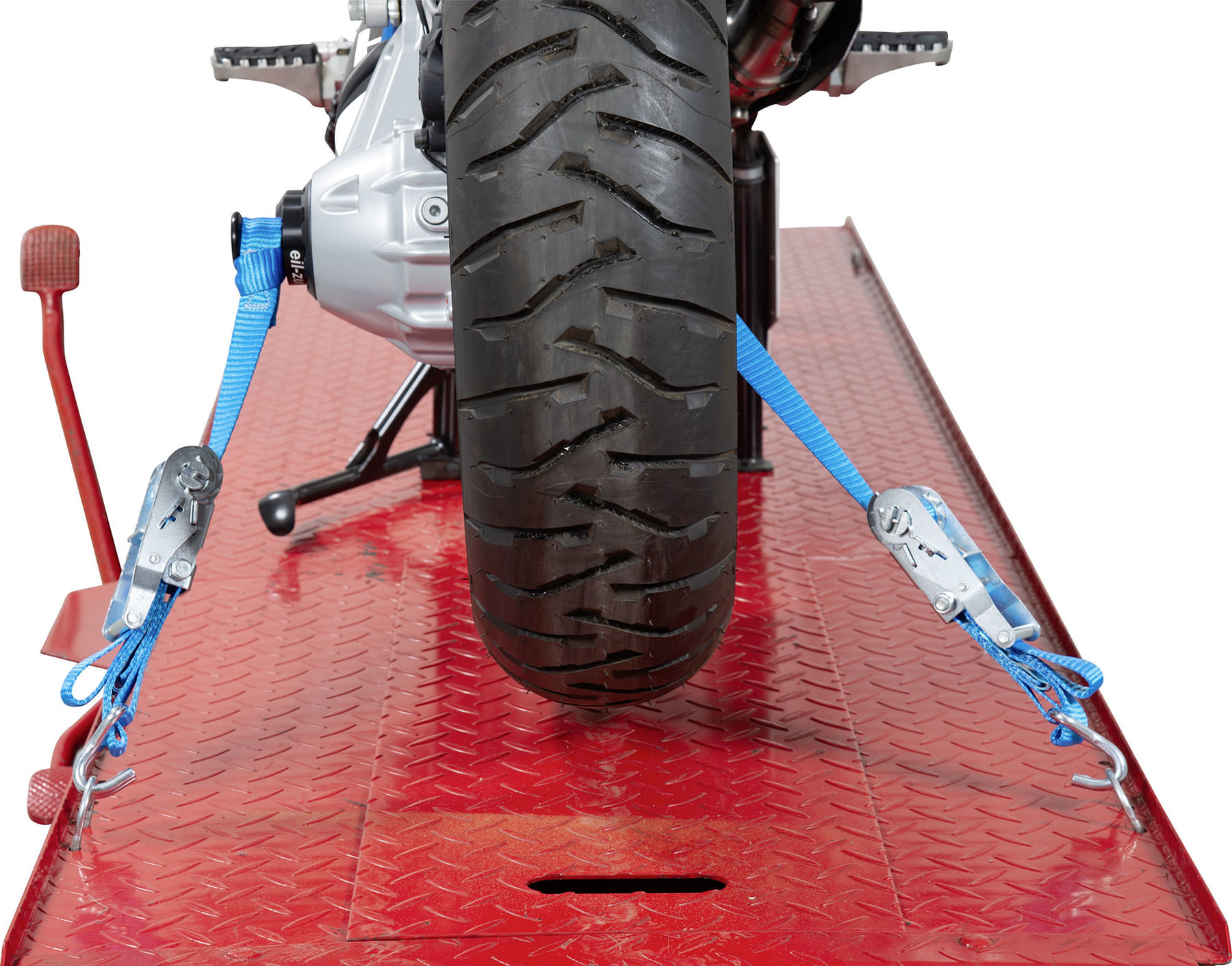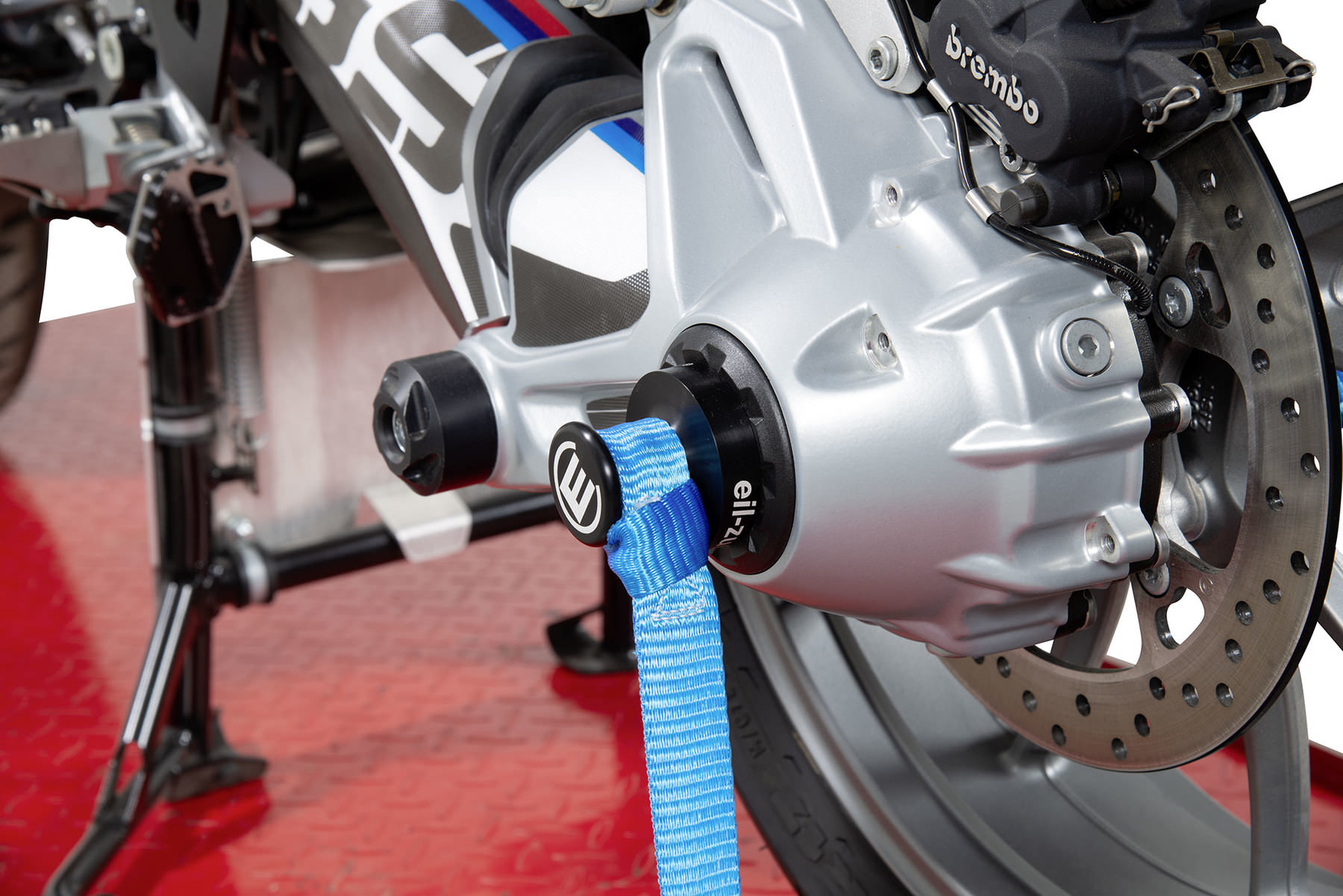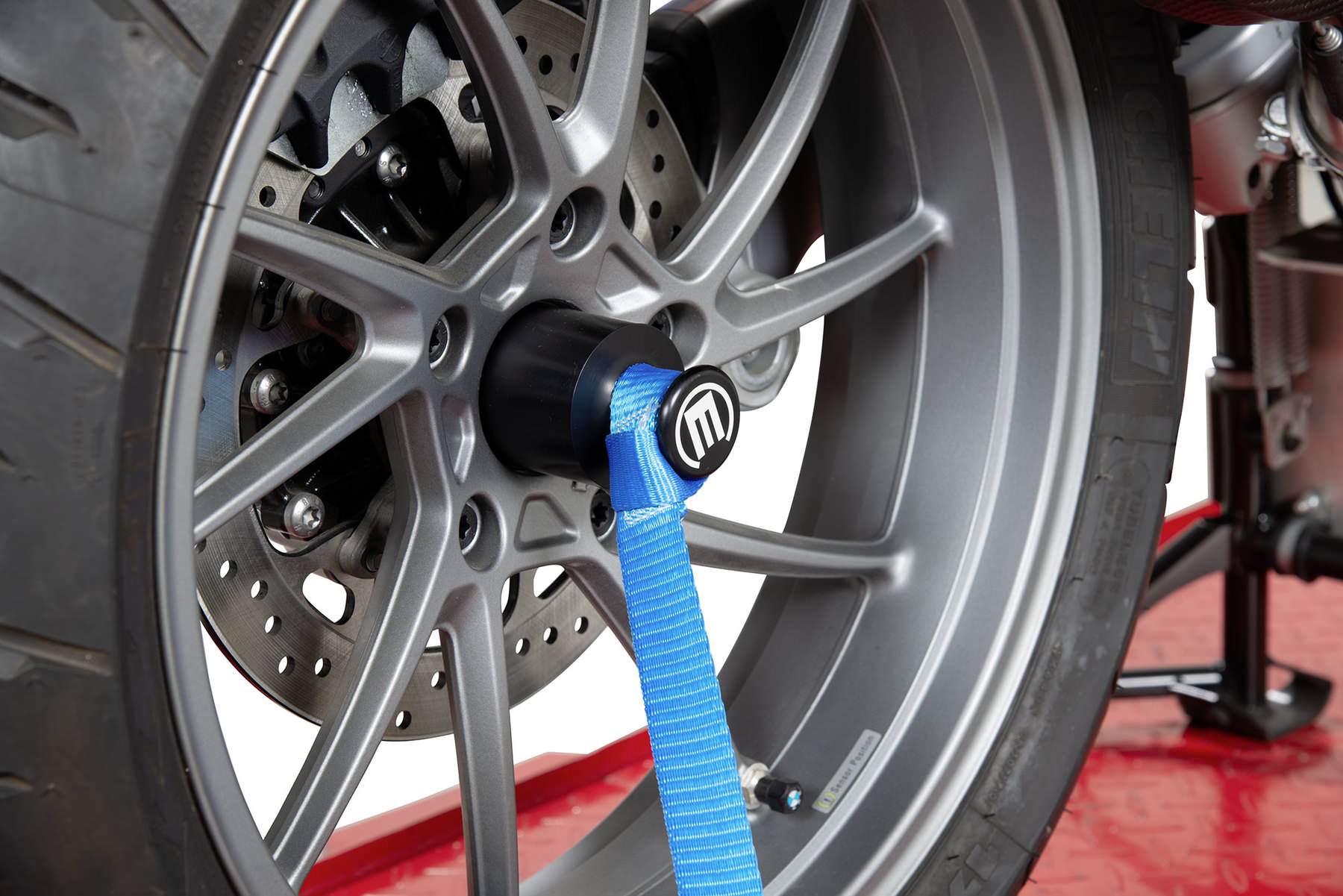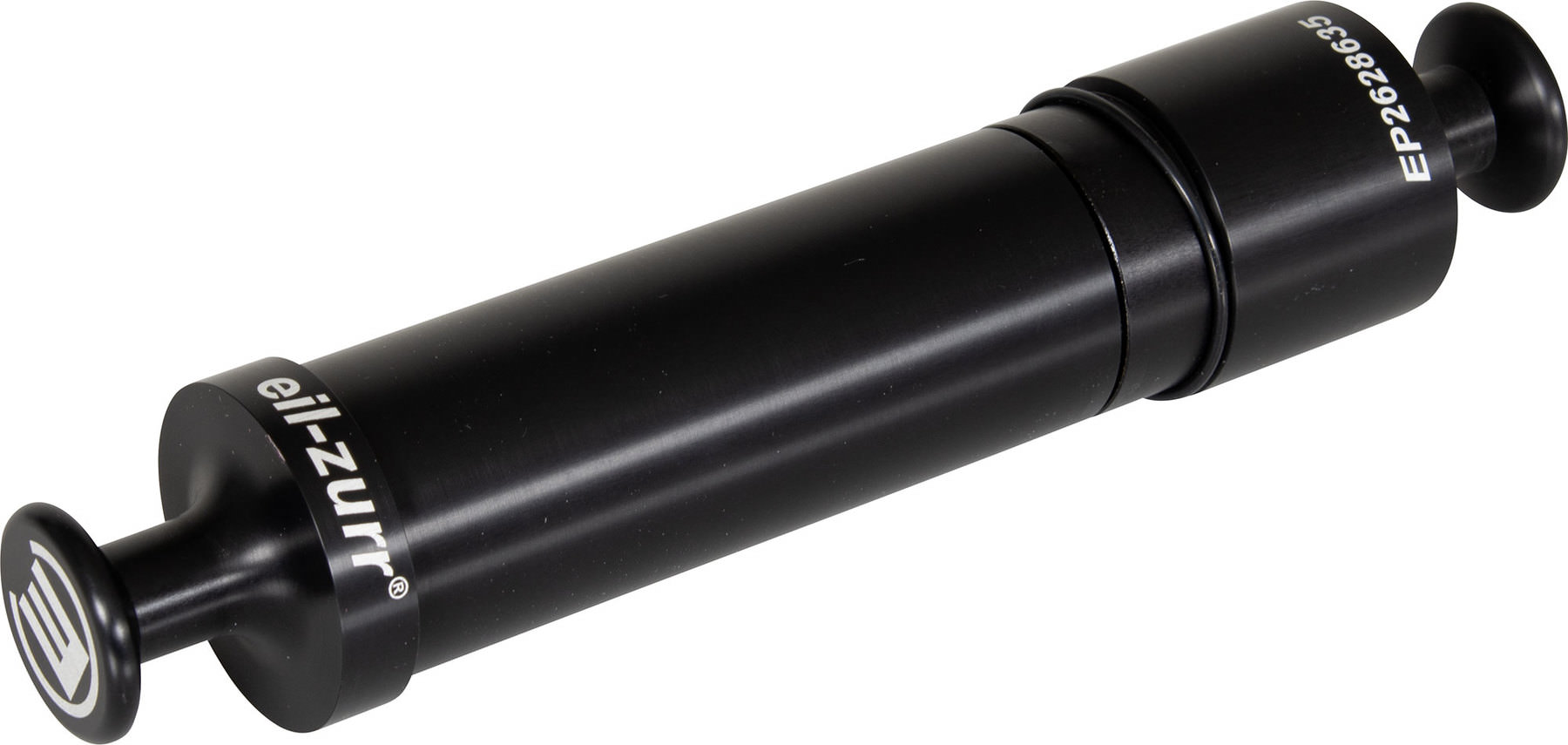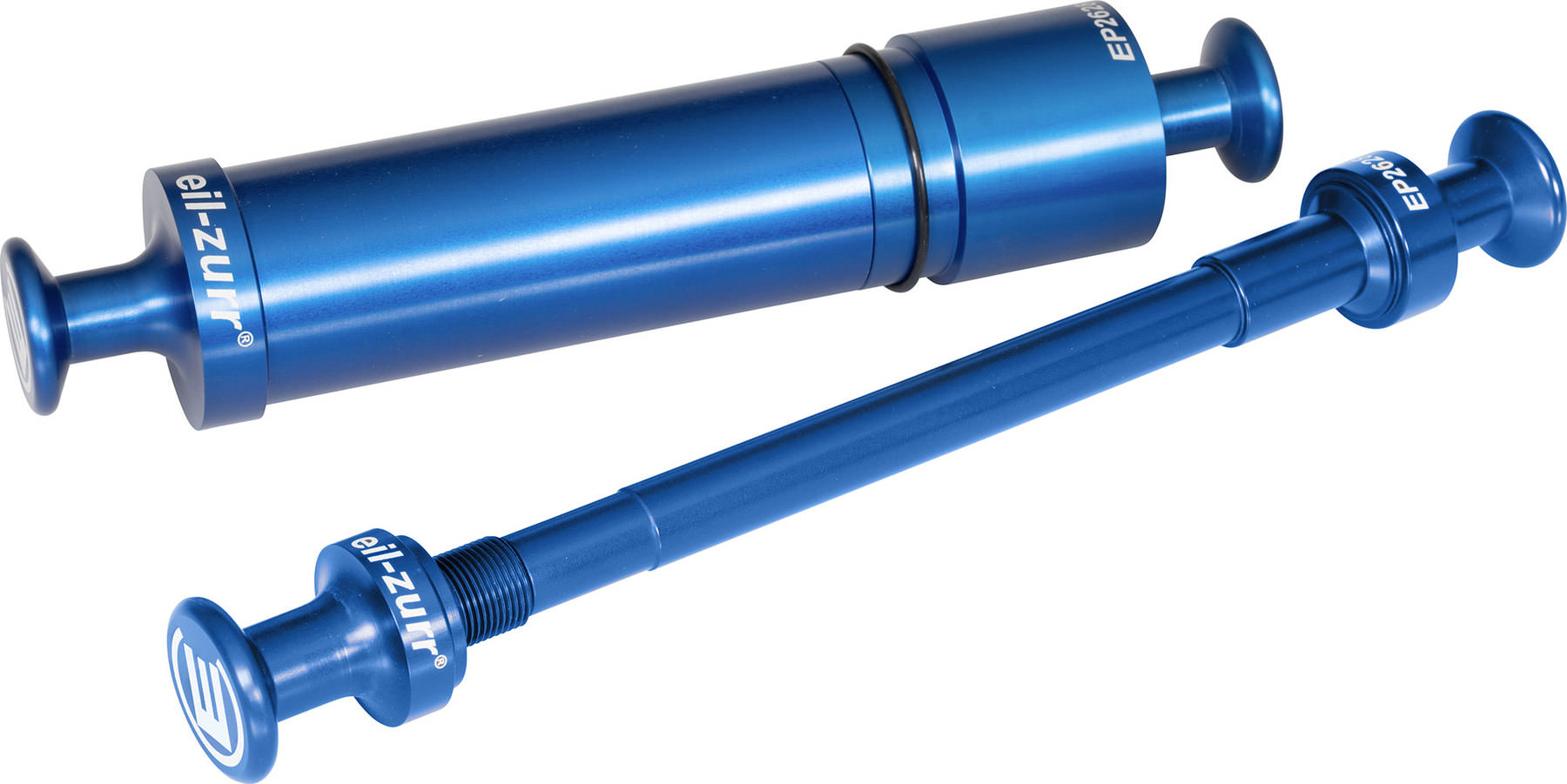 EIL-ZURR SECURING AND TRANSPORT SYSTEM
EIL-ZURR
EIL-ZURR_Ducati
eil-zurr Motorcycle Securing
and Transport System
Unfortunately, this product is not compatible with this motorcycle.
Unfortunately, this product is not compatible with this motorcycle. You can find the right for the here: .
Free delivery on orders over £199.00
2 year return policy
Fast Delivery
Go to currency converter
Please select the desired exchange rate* and enter an amount.
* The source of the exchange rate is the European Central Bank. (As at 05.06.2020). The exchange rate is for information purposes only; it does not provide binding prices for an exchange. In practice, for individual exchanges, the prices for buying and selling currencies can deviate to a greater or lesser extent from these rates – depending on the country, financial institution or bureau de change and also the method of payment. The conversion is given as an indication only.
eil-zurr Motorcycle Securing
and Transport System
When you need to transport your motorcycle, it's important to tie it down securely. After all, the last thing you want is for it to suddenly start shifting around on your trailer or in your van. The Eil-Zurr securing and transport system is an ingenious solution for various specific motorcycles with hollow axles. It enables you to tie down your bike without using frame components, grips or handlebar, and without having to compress the suspension.
Eil-Zurr tie-downs secure and stabilise your motorcycle permanently on the transport vehicle using the hollow axles of the wheel suspension. So you can be sure your machine is not going to move an inch. The bike's suspension remains free to move, while the unsprung mass is lowered.

The Eil-Zurr securing system saves a lot of space in the transport vehicle, and even offers different lashing angles as well as vertical lashing.
Made of high-strength aluminium
Relieves pressure on the bike's springs and suspension
Gives you various space-saving lashing angles
Also allows vertical lashing
Lashing force of the lashing straps: 500 daN
The simple, secure, fast and time-saving way to tie down your motorbike
No risk of causing damage to fairings
Made in Germany
Please note:
eil-zurr lashing straps are not suitable for lifting loads!
Product
Order no.
Availability
Price
Actions
EIL-ZURR TRANSPORT SYSTEM - SCRAMBLER 1100,SET4 BLACK

Important notes

What's included: 1 "eil-zurr" securing system for the rear axle, 1 eil-zurr for the front axle, 4 lashing straps, 1m (hook+loop)

10039728

The item is in stock and will be delivered in 2-4 working days. Note: Stocks are updated online every hour on working days from 7 a.m. to 8 p.m., so there is a good chance that the products are available if they appear online.

Available

£222.73 1
EIL-ZURR TRANSPORT SYSTEM - VAR. APRILIA SET1, BLACK

Important notes

What's included: 1 "eil-zurr" securing system for the rear axle, 1 eil-zurr for the front axle, 4 lashing straps, 1m (hook+loop)

10039725

The item is in stock and will be delivered in 2-4 working days. Note: Stocks are updated online every hour on working days from 7 a.m. to 8 p.m., so there is a good chance that the products are available if they appear online.

Available

£222.73 1
EIL-ZURR TRANSPORT SYSTEM - VAR. APRILIA SET2, BLACK

Important notes

What's included: 1 "eil-zurr" securing system for the rear axle, 1 eil-zurr for the front axle, 4 lashing straps, 1m (hook+loop)

10039726

The item is in stock and will be delivered in 2-4 working days. Note: Stocks are updated online every hour on working days from 7 a.m. to 8 p.m., so there is a good chance that the products are available if they appear online.

Available

£222.73 1
EIL-ZURR TRANSPORT SYSTEM - VAR. BMW SET1, BLACK

Important notes

What's included: 1 "eil-zurr" securing system for the rear axle, 4 lashing straps, 1m (hook+loop)

10039701

The item is in stock and will be delivered in 2-4 working days. Note: Stocks are updated online every hour on working days from 7 a.m. to 8 p.m., so there is a good chance that the products are available if they appear online.

Available

£133.28 1
EIL-ZURR TRANSPORT SYSTEM - VAR. BMW SET1, BLUE

Important notes

What's included: 1 "eil-zurr" securing system for the rear axle, 4 lashing straps, 1m (hook+loop)

10039700

The item is in stock and will be delivered in 2-4 working days. Note: Stocks are updated online every hour on working days from 7 a.m. to 8 p.m., so there is a good chance that the products are available if they appear online.

Available

£133.28 1
EIL-ZURR TRANSPORT SYSTEM - VAR. BMW SET11, BLACK

Important notes

In the box: 1x eil-zurr for the front axle, 2x lashing straps with hook and loop, in a box.

10039730

The item is in stock and will be delivered in 2-4 working days. Note: Stocks are updated online every hour on working days from 7 a.m. to 8 p.m., so there is a good chance that the products are available if they appear online.

Available

£133.28 1
EIL-ZURR TRANSPORT SYSTEM - VAR. BMW SET12, BLACK

Important notes

In the box: 1x eil-zurr for the front axle, 2x lashing straps with hook and loop, in a box.

10039732

The item is in stock and will be delivered in 2-4 working days. Note: Stocks are updated online every hour on working days from 7 a.m. to 8 p.m., so there is a good chance that the products are available if they appear online.

Available

£133.28 1
EIL-ZURR TRANSPORT SYSTEM - VAR. BMW SET12, BLUE

Important notes

In the box: 1x eil-zurr for the front axle, 2x lashing straps with hook and loop, in a box.

10039731

The item is in stock and will be delivered in 2-4 working days. Note: Stocks are updated online every hour on working days from 7 a.m. to 8 p.m., so there is a good chance that the products are available if they appear online.

Available

£133.28 1
EIL-ZURR TRANSPORT SYSTEM - VAR. BMW SET2, BLACK

Important notes

What's included: 1 "eil-zurr" securing system for the rear axle, 1 eil-zurr for the front axle, 4 lashing straps, 1m (hook+loop)

10039703

The item is in stock and will be delivered in 2-4 working days. Note: Stocks are updated online every hour on working days from 7 a.m. to 8 p.m., so there is a good chance that the products are available if they appear online.

Available

£222.73 1
EIL-ZURR TRANSPORT SYSTEM - VAR. BMW SET2, BLUE

Important notes

What's included: 1 "eil-zurr" securing system for the rear axle, 1 eil-zurr for the front axle, 4 lashing straps, 1m (hook+loop)

10039702

The item is in stock and will be delivered in 2-4 working days. Note: Stocks are updated online every hour on working days from 7 a.m. to 8 p.m., so there is a good chance that the products are available if they appear online.

Available

£222.73 1
EIL-ZURR TRANSPORT SYSTEM - VAR. BMW SET3, BLACK

Important notes

What's included: 1 "eil-zurr" securing system for the rear axle, 1 eil-zurr for the front axle, 4 lashing straps, 1m (hook+loop)

10039705

The item is in stock and will be delivered in 2-4 working days. Note: Stocks are updated online every hour on working days from 7 a.m. to 8 p.m., so there is a good chance that the products are available if they appear online.

Available

£222.73 1
EIL-ZURR TRANSPORT SYSTEM - VAR. BMW SET4, BLACK

Important notes

What's included: 1 "eil-zurr" securing system for the rear axle, 1 eil-zurr for the front axle, 4 lashing straps, 1m (hook+loop)

10039707

The item is in stock and will be delivered in 2-4 working days. Note: Stocks are updated online every hour on working days from 7 a.m. to 8 p.m., so there is a good chance that the products are available if they appear online.

Available

£222.73 1
EIL-ZURR TRANSPORT SYSTEM - VAR. BMW SET4, BLUE

Important notes

What's included: 1 "eil-zurr" securing system for the rear axle, 1 eil-zurr for the front axle, 4 lashing straps, 1m (hook+loop)

10039706

This product is available at week 28.
Current calendar week: 23

Available as of calendar week 28

£222.73 1
EIL-ZURR TRANSPORT SYSTEM - VAR. BMW SET5, BLACK

Important notes

What's included: 1 "eil-zurr" securing system for the rear axle, 1 eil-zurr for the front axle, 4 lashing straps, 1m (hook+loop)

10039709

The item is in stock and will be delivered in 2-4 working days. Note: Stocks are updated online every hour on working days from 7 a.m. to 8 p.m., so there is a good chance that the products are available if they appear online.

Available

£222.73 1
EIL-ZURR TRANSPORT SYSTEM - VAR. BMW SET5, BLUE

Important notes

What's included: 1 "eil-zurr" securing system for the rear axle, 1 eil-zurr for the front axle, 4 lashing straps, 1m (hook+loop)

10039708

The item is in stock and will be delivered in 2-4 working days. Note: Stocks are updated online every hour on working days from 7 a.m. to 8 p.m., so there is a good chance that the products are available if they appear online.

Available

£222.73 1
EIL-ZURR TRANSPORT SYSTEM - VAR. BMW SET6, BLACK

Important notes

What's included: 1 "eil-zurr" securing system for the rear axle, 1 eil-zurr for the front axle, 4 lashing straps, 1m (hook+loop)

10039719

The item is in stock and will be delivered in 2-4 working days. Note: Stocks are updated online every hour on working days from 7 a.m. to 8 p.m., so there is a good chance that the products are available if they appear online.

Available

£222.73 1
EIL-ZURR TRANSPORT SYSTEM - VAR. BMW SET6, BLUE

Important notes

What's included: 1 "eil-zurr" securing system for the rear axle, 1 eil-zurr for the front axle, 4 lashing straps, 1m (hook+loop)

10039718

The item is in stock and will be delivered in 2-4 working days. Note: Stocks are updated online every hour on working days from 7 a.m. to 8 p.m., so there is a good chance that the products are available if they appear online.

Available

£222.73 1
EIL-ZURR TRANSPORT SYSTEM - VAR. BMW SET7, BLACK

Important notes

What's included: 1 "eil-zurr" securing system for the rear axle, 1 eil-zurr for the front axle, 4 lashing straps, 1m (hook+loop)

10039721

The item is in stock and will be delivered in 2-4 working days. Note: Stocks are updated online every hour on working days from 7 a.m. to 8 p.m., so there is a good chance that the products are available if they appear online.

Available

£222.73 1
EIL-ZURR TRANSPORT SYSTEM - VAR. BMW SET8, BLACK

Important notes

What's included: 1 "eil-zurr" securing system for the rear axle, 1 eil-zurr for the front axle, 4 lashing straps, 1m (hook+loop)

10039733

The item is in stock and will be delivered in 2-4 working days. Note: Stocks are updated online every hour on working days from 7 a.m. to 8 p.m., so there is a good chance that the products are available if they appear online.

Available

£222.73 1
EIL-ZURR TRANSPORT SYSTEM - VAR. DUCATI SET1, BLACK

Important notes

What's included: 1 "eil-zurr" securing system for the rear axle, 1 eil-zurr for the front axle, 4 lashing straps, 1m (hook+loop)

10039711

The item is in stock and will be delivered in 2-4 working days. Note: Stocks are updated online every hour on working days from 7 a.m. to 8 p.m., so there is a good chance that the products are available if they appear online.

Available

£222.73 1
EIL-ZURR TRANSPORT SYSTEM - VAR. DUCATI SET10, BLACK

Important notes

What's included: 1 "eil-zurr" securing system for the rear axle, 1 eil-zurr for the front axle, 4 lashing straps, 1m (hook+loop)

10039749

The item is in stock and will be delivered in 2-4 working days. Note: Stocks are updated online every hour on working days from 7 a.m. to 8 p.m., so there is a good chance that the products are available if they appear online.

Available

£222.73 1
EIL-ZURR TRANSPORT SYSTEM - VAR. DUCATI SET2, BLACK

Important notes

What's included: 1 "eil-zurr" securing system for the rear axle, 1 eil-zurr for the front axle, 4 lashing straps, 1m (hook+loop)

10039713

The item is in stock and will be delivered in 2-4 working days. Note: Stocks are updated online every hour on working days from 7 a.m. to 8 p.m., so there is a good chance that the products are available if they appear online.

Available

£222.73 1
EIL-ZURR TRANSPORT SYSTEM - VAR. DUCATI SET3, BLACK

Important notes

What's included: 1 "eil-zurr" securing system for the rear axle, 1 eil-zurr for the front axle, 4 lashing straps, 1m (hook+loop)

10039727

The item is in stock and will be delivered in 2-4 working days. Note: Stocks are updated online every hour on working days from 7 a.m. to 8 p.m., so there is a good chance that the products are available if they appear online.

Available

£222.73 1
EIL-ZURR TRANSPORT SYSTEM - VAR. DUCATI SET5, BLACK

Important notes

What's included: 1 "eil-zurr" securing system for the rear axle, 1 eil-zurr for the front axle, 4 lashing straps, 1m (hook+loop)

10039734

The item is in stock and will be delivered in 2-4 working days. Note: Stocks are updated online every hour on working days from 7 a.m. to 8 p.m., so there is a good chance that the products are available if they appear online.

Available

£222.73 1
EIL-ZURR TRANSPORT SYSTEM - VAR. DUCATI SET6, BLACK

Important notes

What's included: 1 "eil-zurr" securing system for the rear axle, 1 eil-zurr for the front axle, 4 lashing straps, 1m (hook+loop)

10039735

The item is in stock and will be delivered in 2-4 working days. Note: Stocks are updated online every hour on working days from 7 a.m. to 8 p.m., so there is a good chance that the products are available if they appear online.

Available

£222.73 1
EIL-ZURR TRANSPORT SYSTEM - VAR. DUCATI SET7, BLACK

Important notes

What's included: 1 "eil-zurr" securing system for the rear axle, 1 eil-zurr for the front axle, 4 lashing straps, 1m (hook+loop)

10039736

The item is in stock and will be delivered in 2-4 working days. Note: Stocks are updated online every hour on working days from 7 a.m. to 8 p.m., so there is a good chance that the products are available if they appear online.

Available

£222.73 1
EIL-ZURR TRANSPORT SYSTEM - VAR. DUCATI SET8, BLACK

Important notes

What's included: 1 "eil-zurr" securing system for the rear axle, 1 eil-zurr for the front axle, 4 lashing straps, 1m (hook+loop)

10039737

The item is in stock and will be delivered in 2-4 working days. Note: Stocks are updated online every hour on working days from 7 a.m. to 8 p.m., so there is a good chance that the products are available if they appear online.

Available

£222.73 1
EIL-ZURR TRANSPORT SYSTEM - VAR. KTM SET1, BLACK

Important notes

What's included: 1 "eil-zurr" securing system for the rear axle, 1 eil-zurr for the front axle, 4 lashing straps, 1m (hook+loop)

10039715

The item is in stock and will be delivered in 2-4 working days. Note: Stocks are updated online every hour on working days from 7 a.m. to 8 p.m., so there is a good chance that the products are available if they appear online.

Available

£222.73 1
EIL-ZURR TRANSPORT SYSTEM - VAR. MV AGUSTA SET1 BLACK

Important notes

What's included: 1 "eil-zurr" securing system for the rear axle, 1 eil-zurr for the front axle, 4 lashing straps, 1m (hook+loop)

10039717

The item is in stock and will be delivered in 2-4 working days. Note: Stocks are updated online every hour on working days from 7 a.m. to 8 p.m., so there is a good chance that the products are available if they appear online.

Available

£222.73 1
Issue 9-2020
"Motorrad" magazine tested the Eiler motorcycle lashing system in its 9-2020 issue and awarded it a full five out of five points. The following features were given special mention:

- Provides heavy-duty lashing points
- Tie-down straps are positioned well away from sensitive parts
- Does not put any load on the suspension
- Easy to use
- Holds the motorbike rock solid