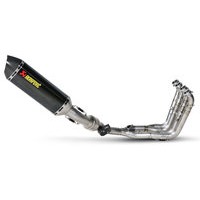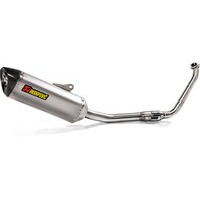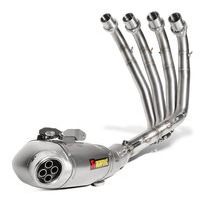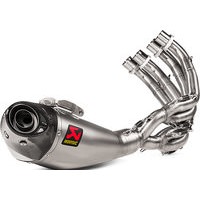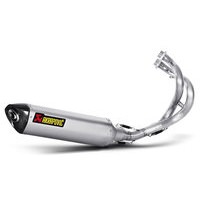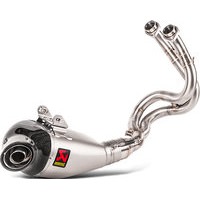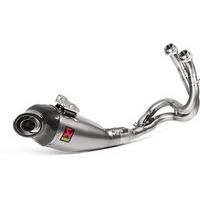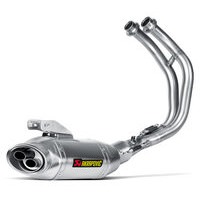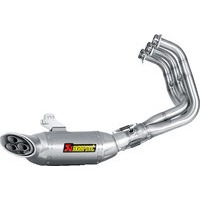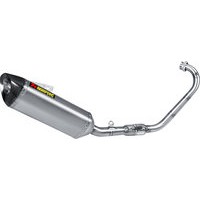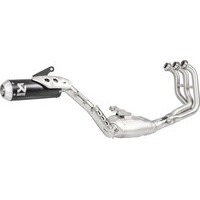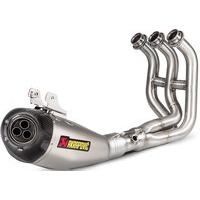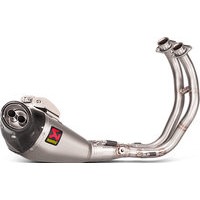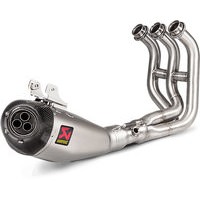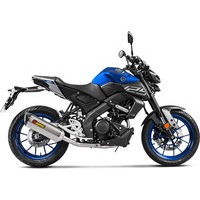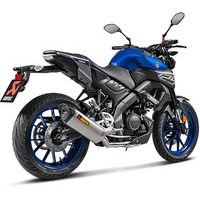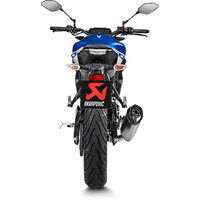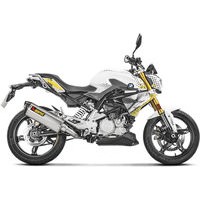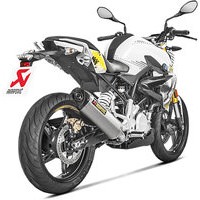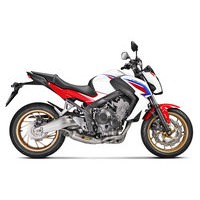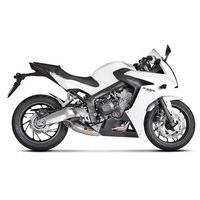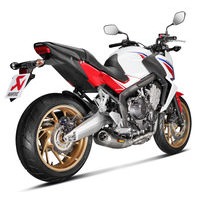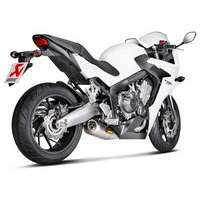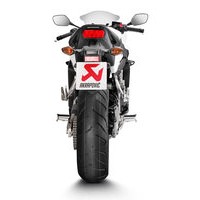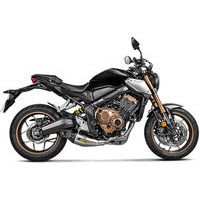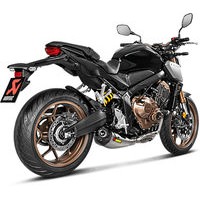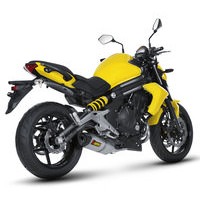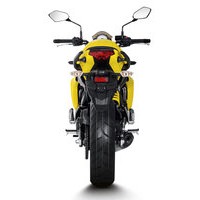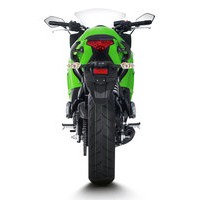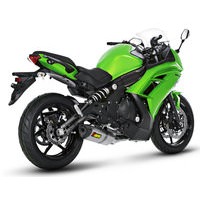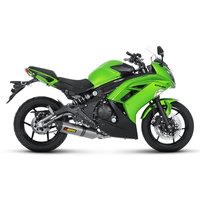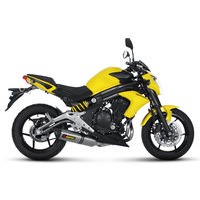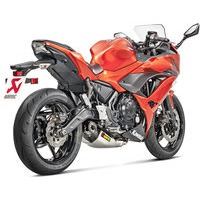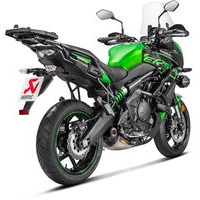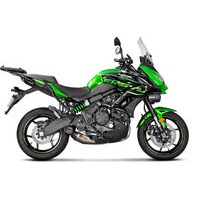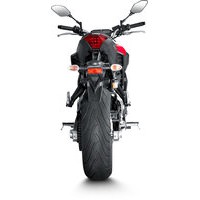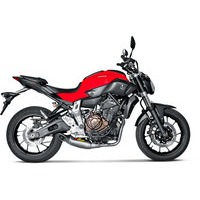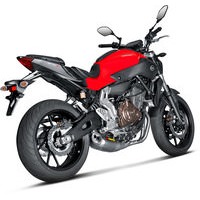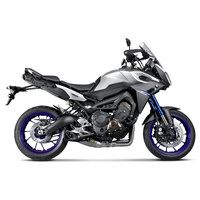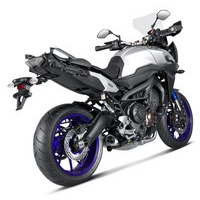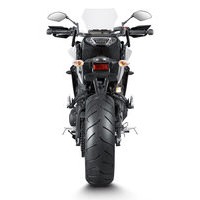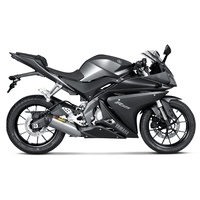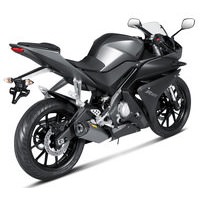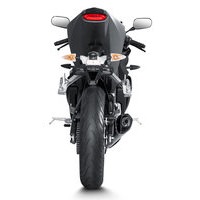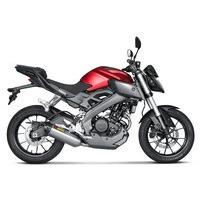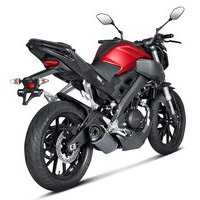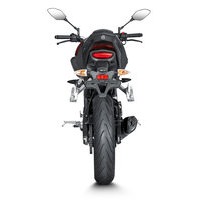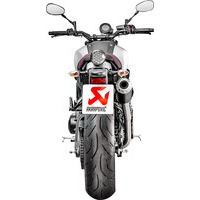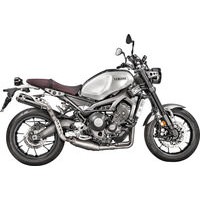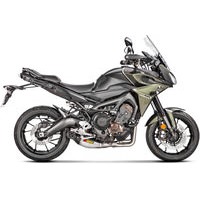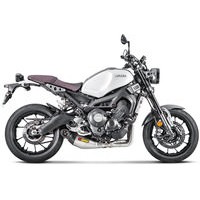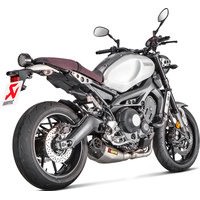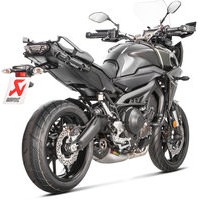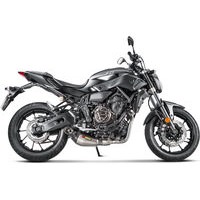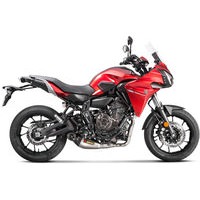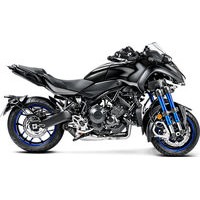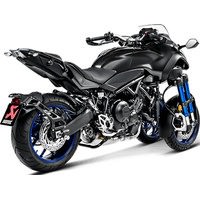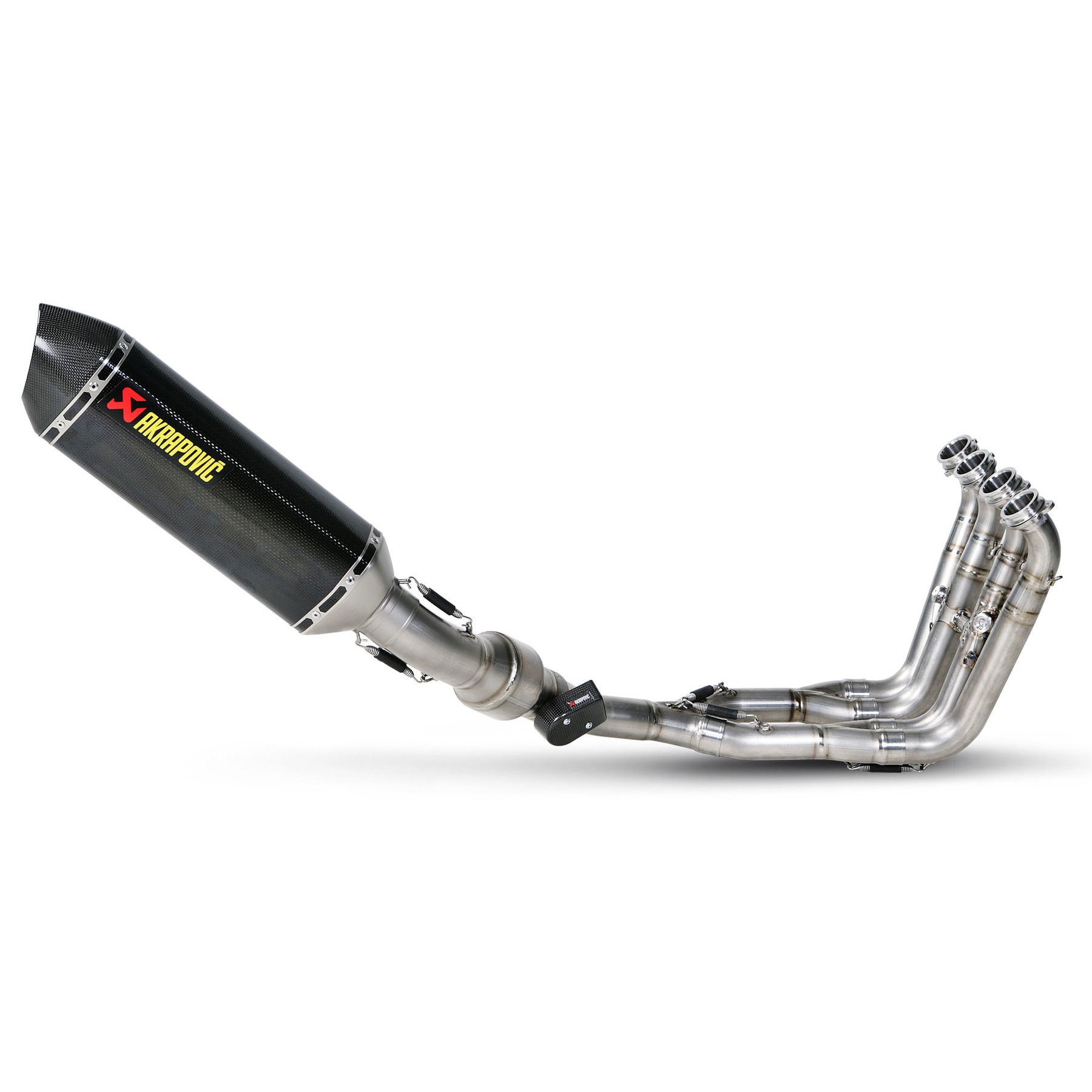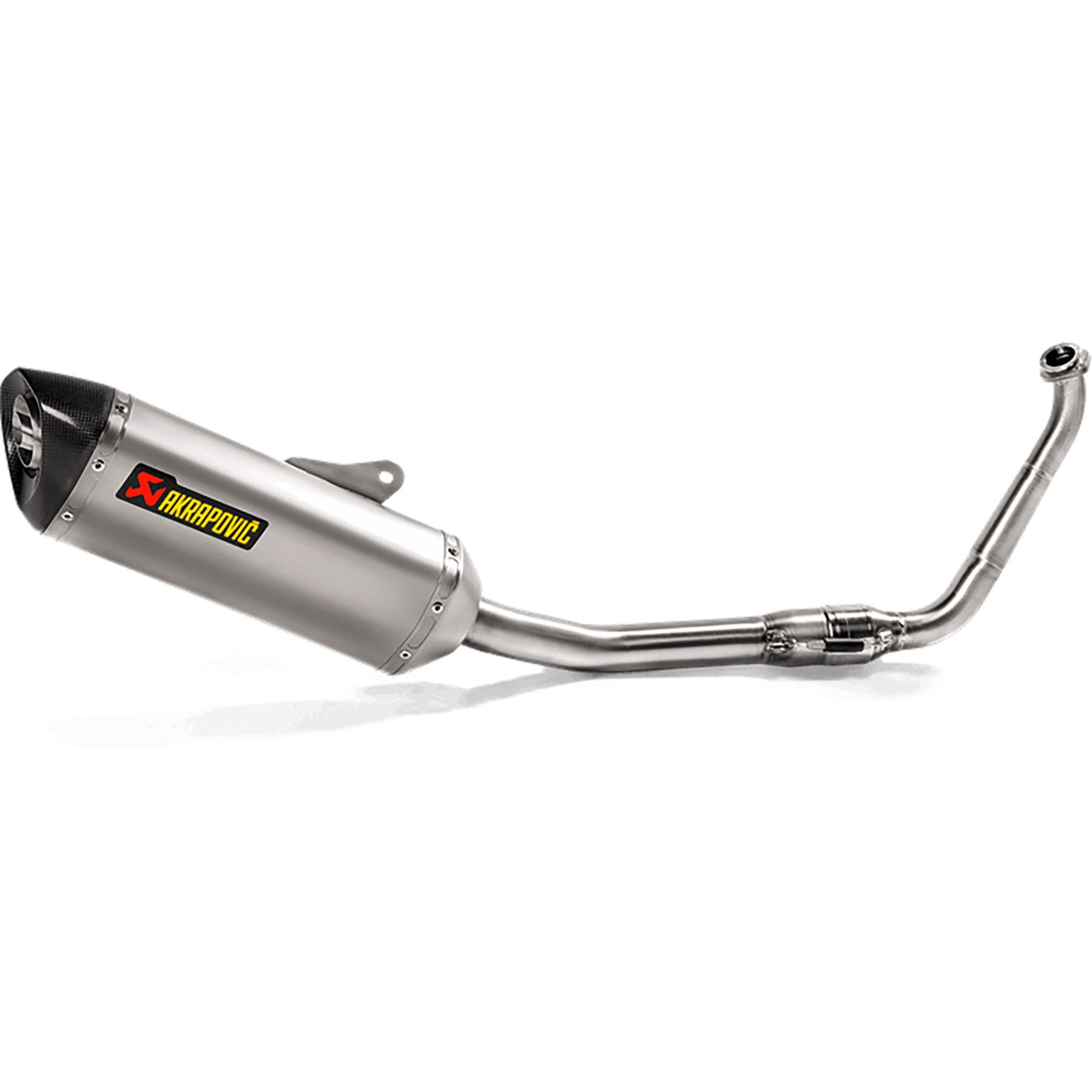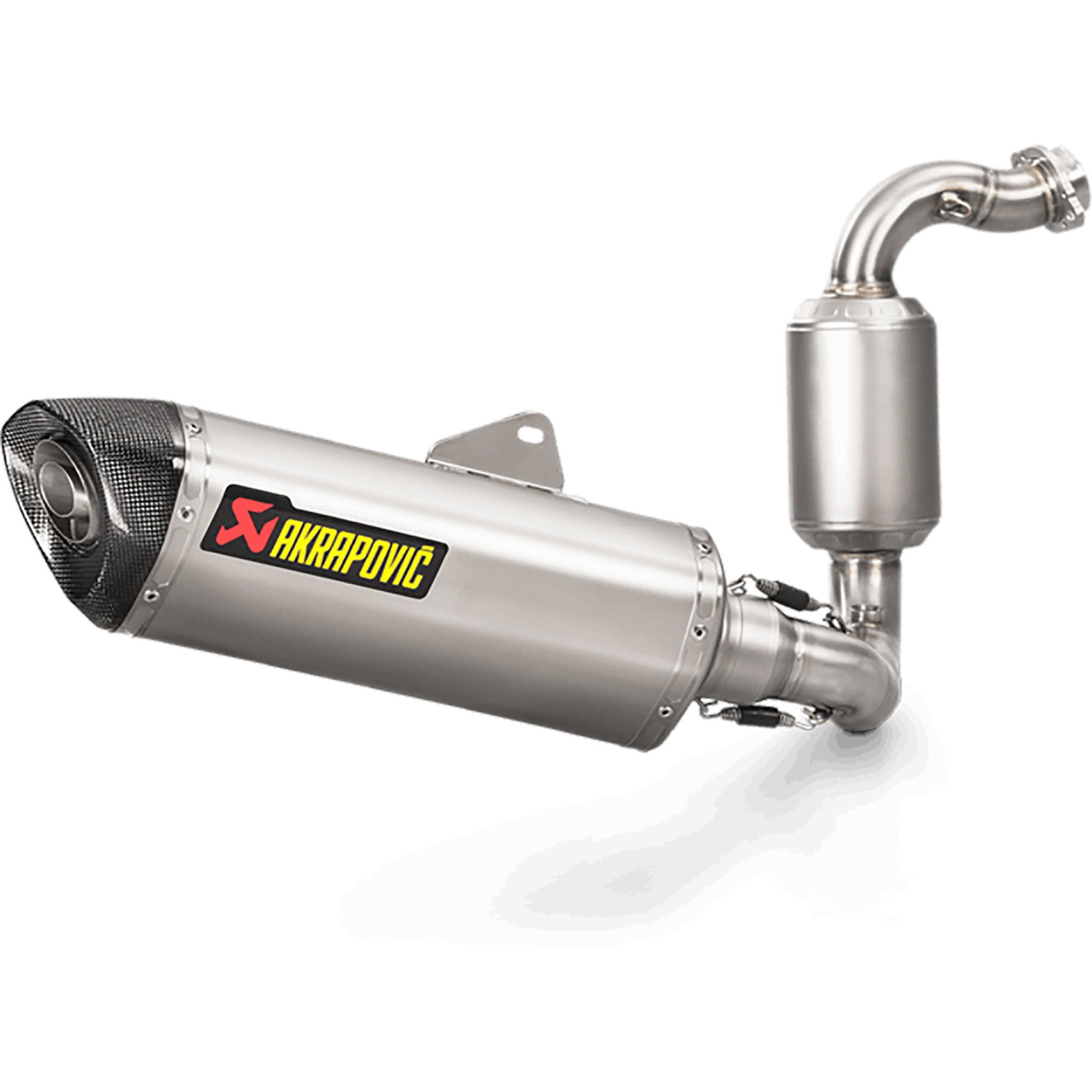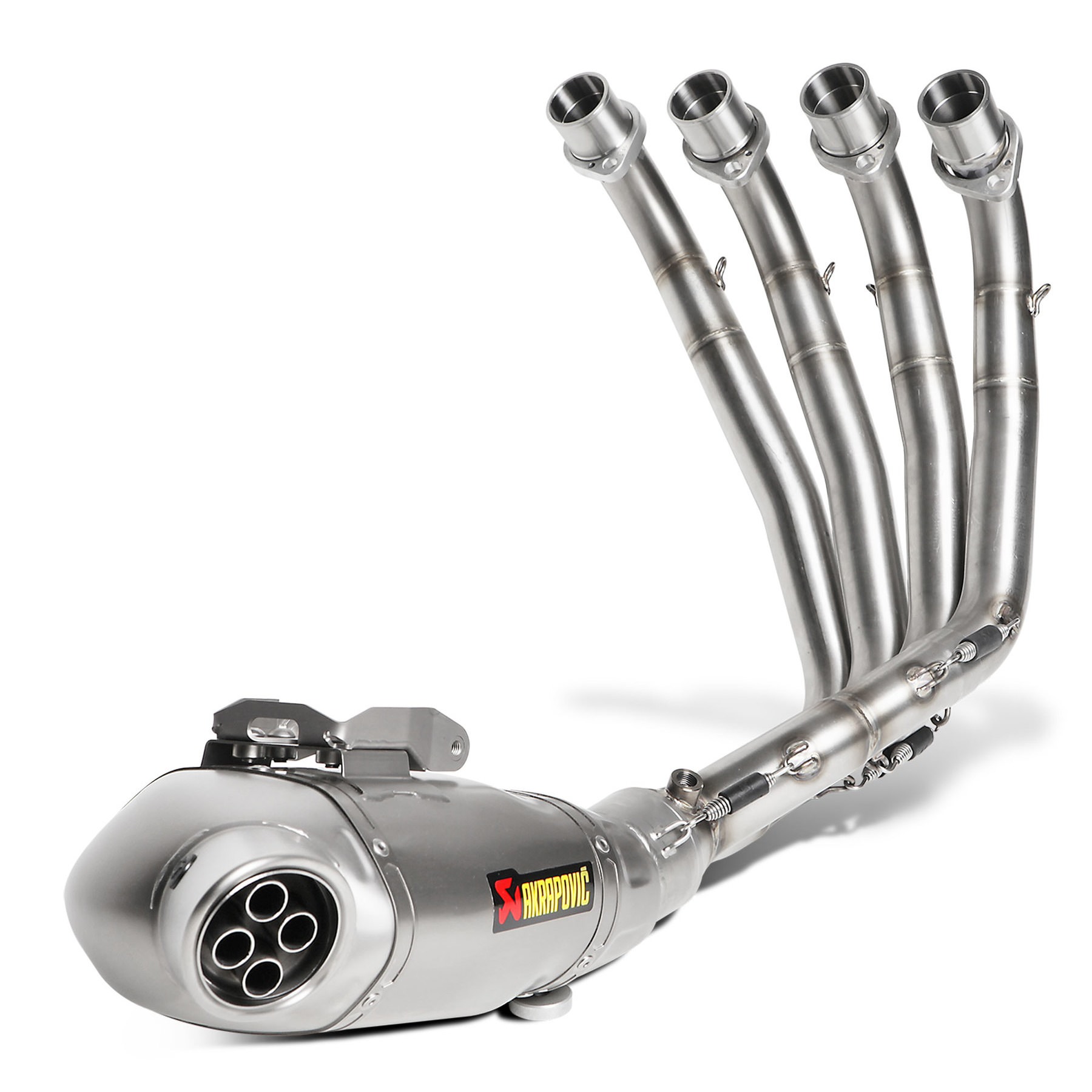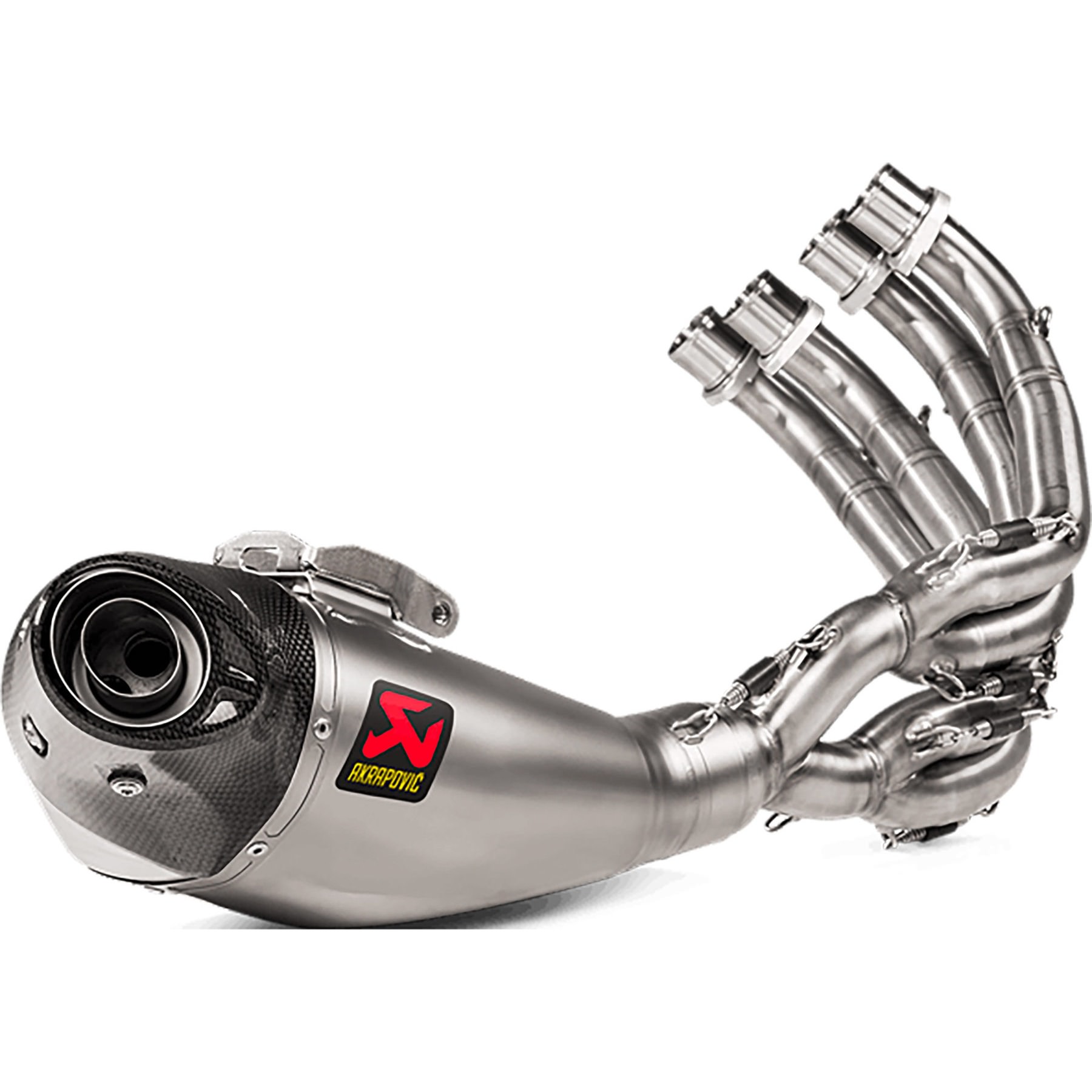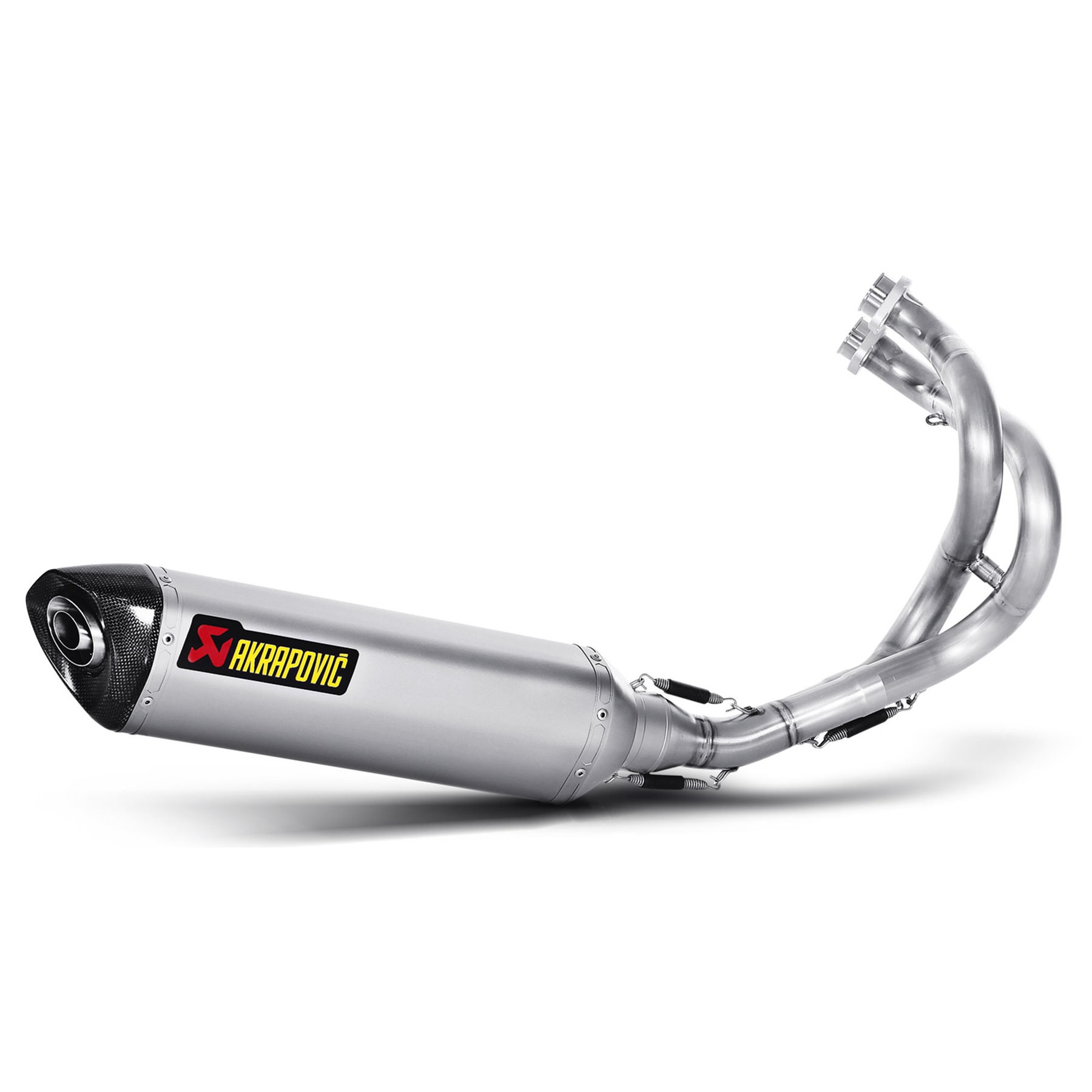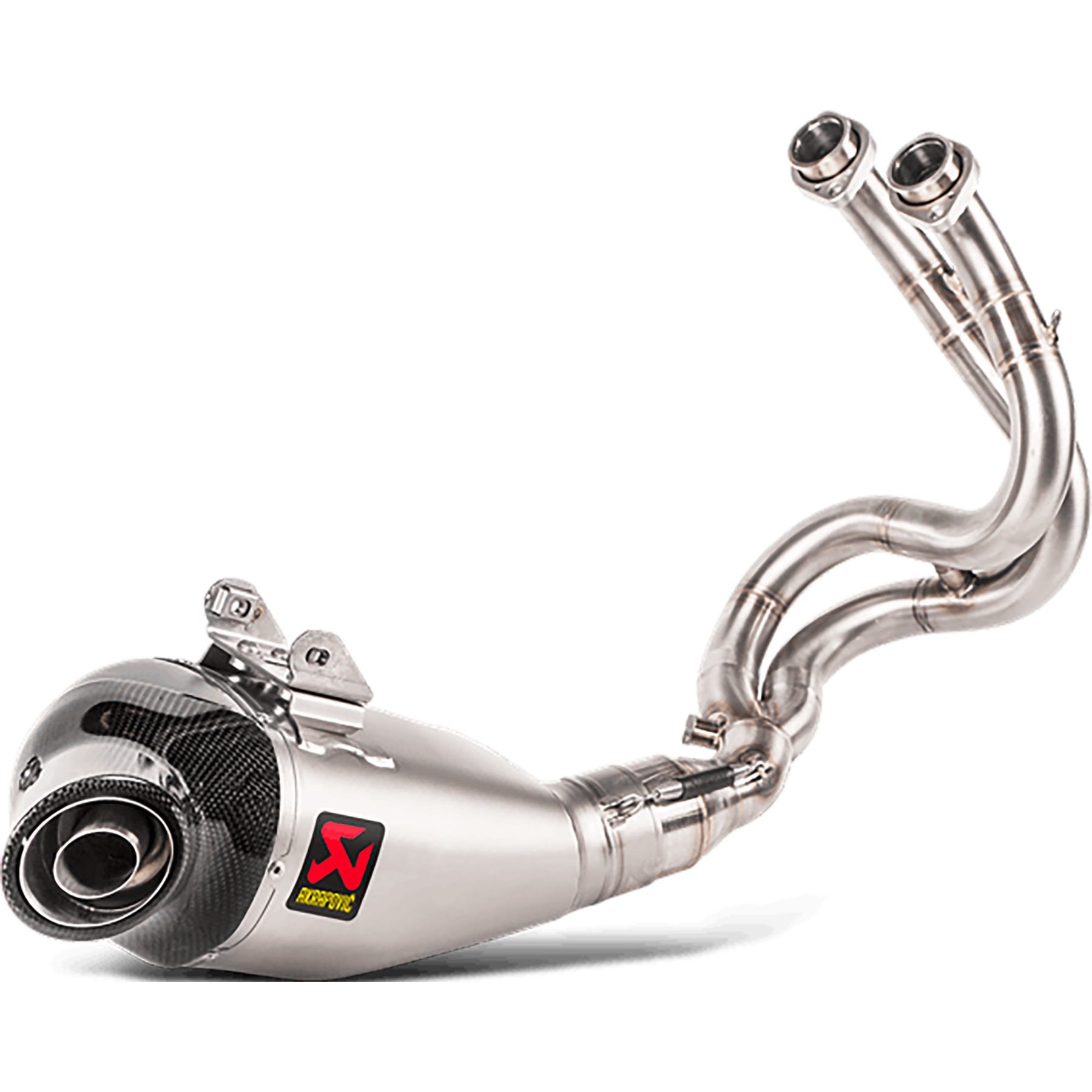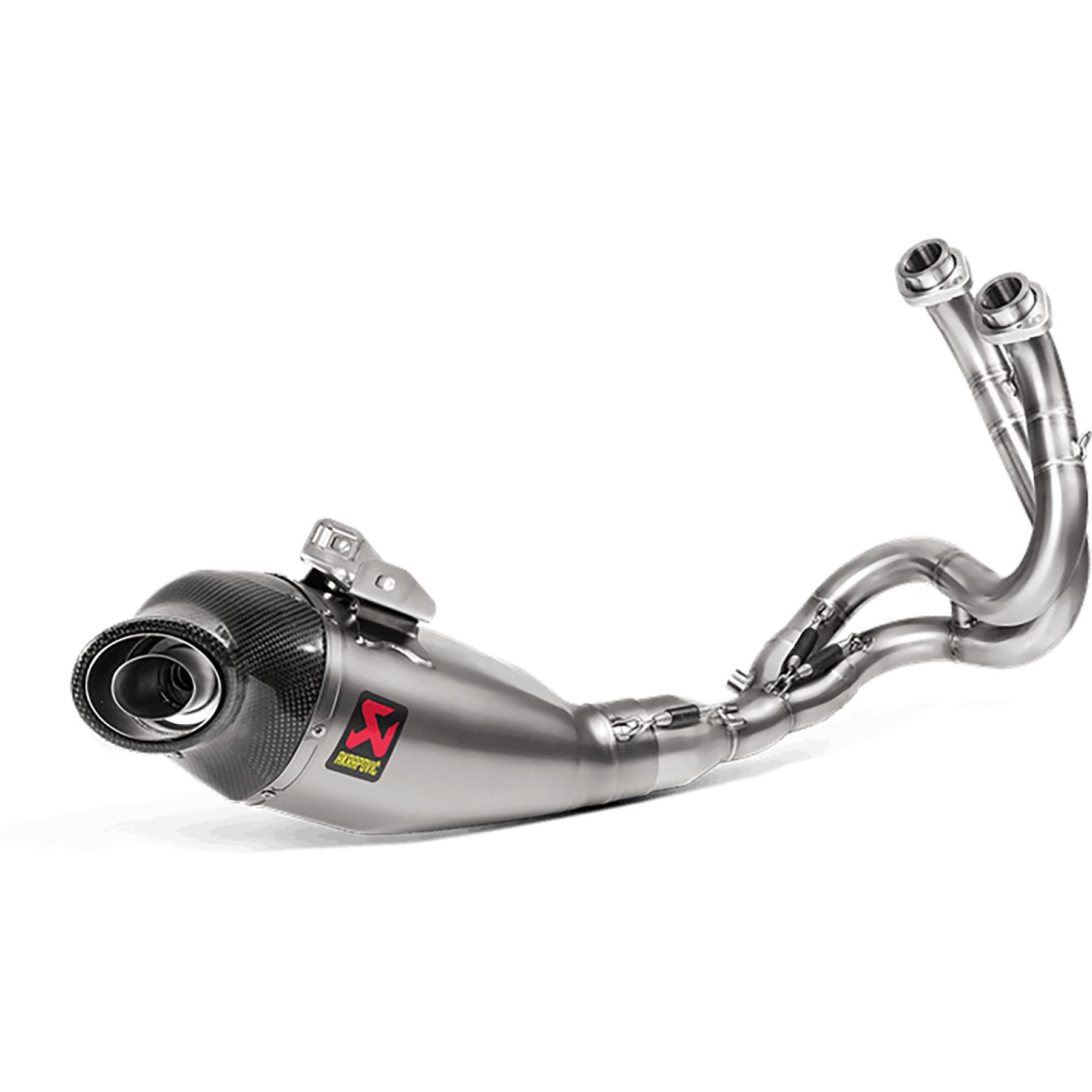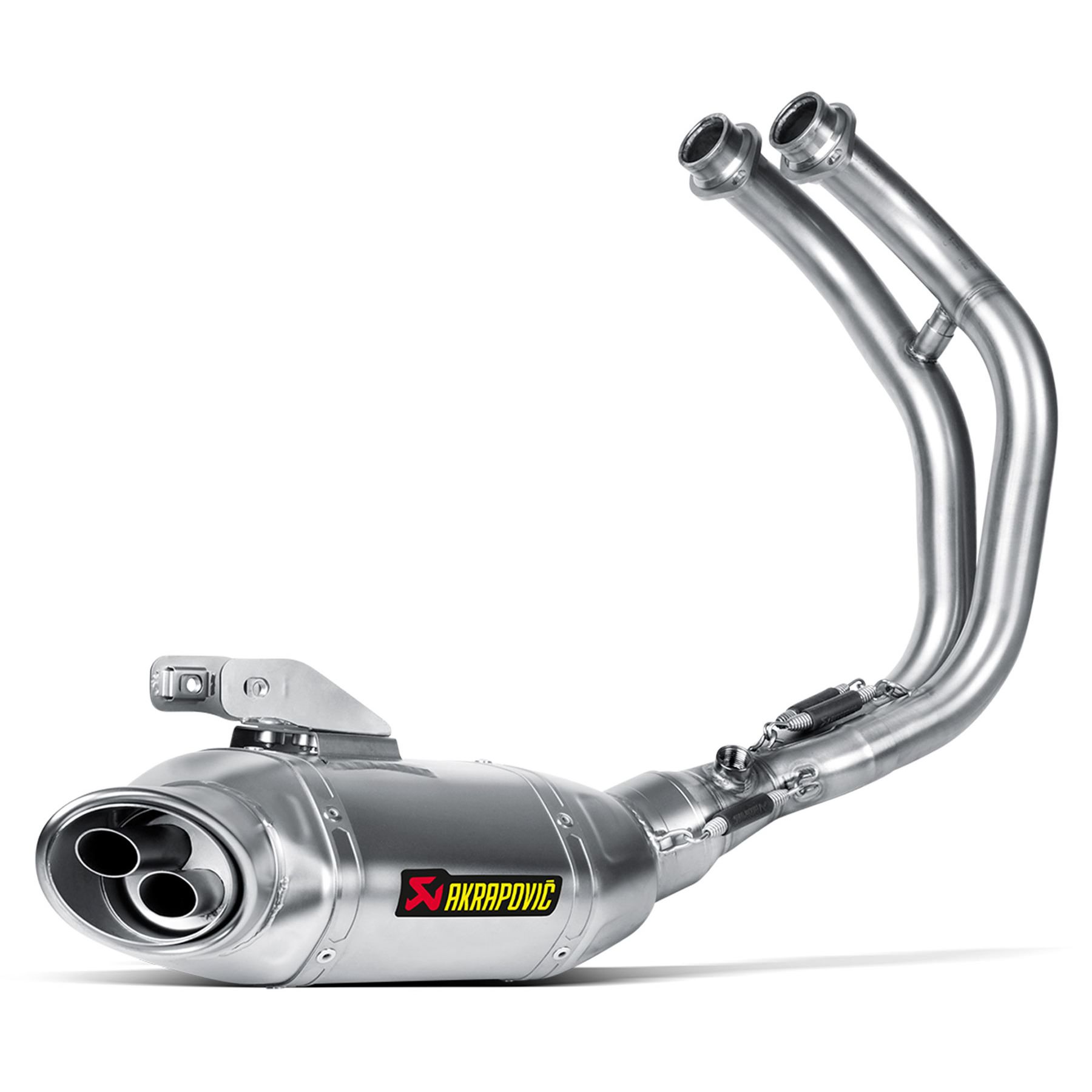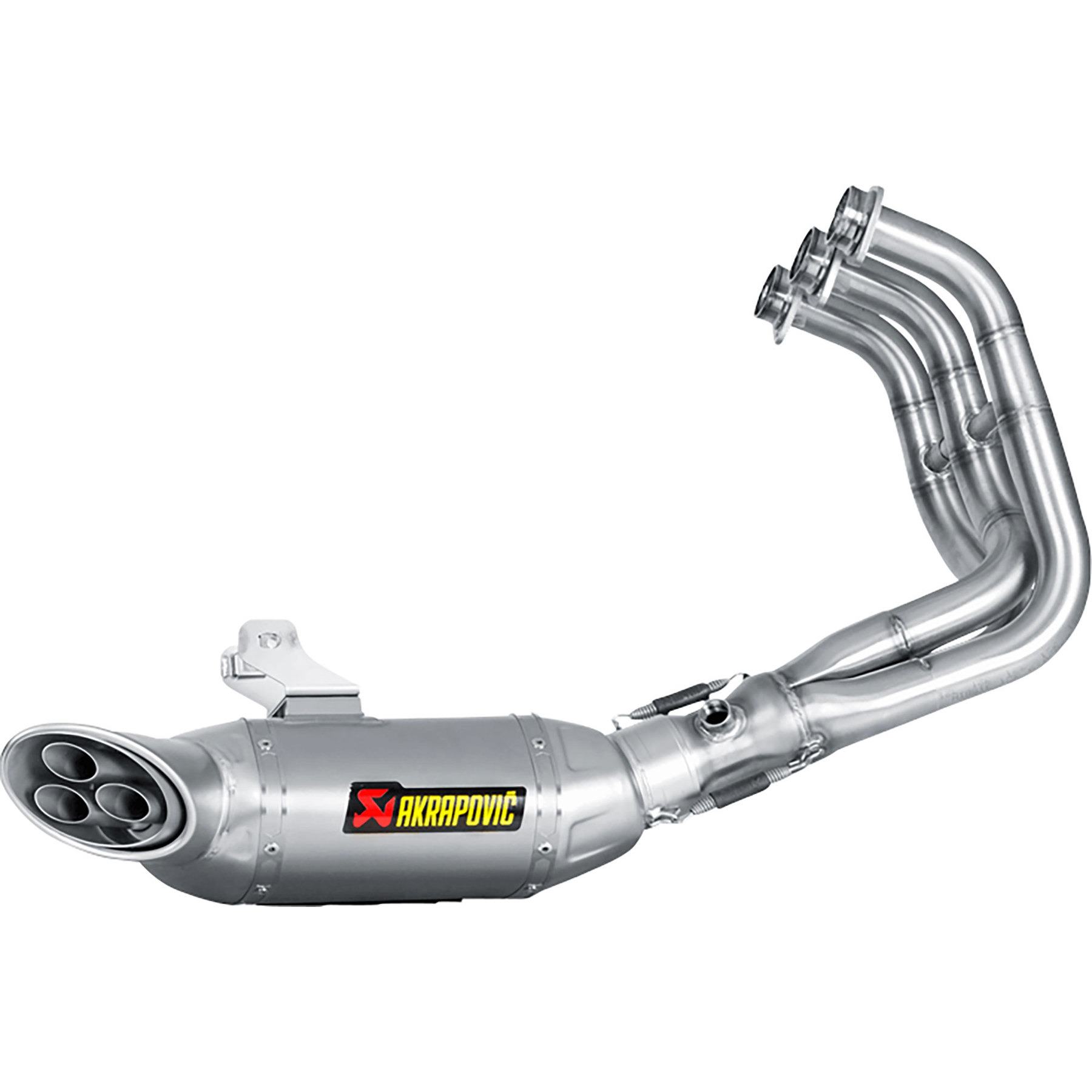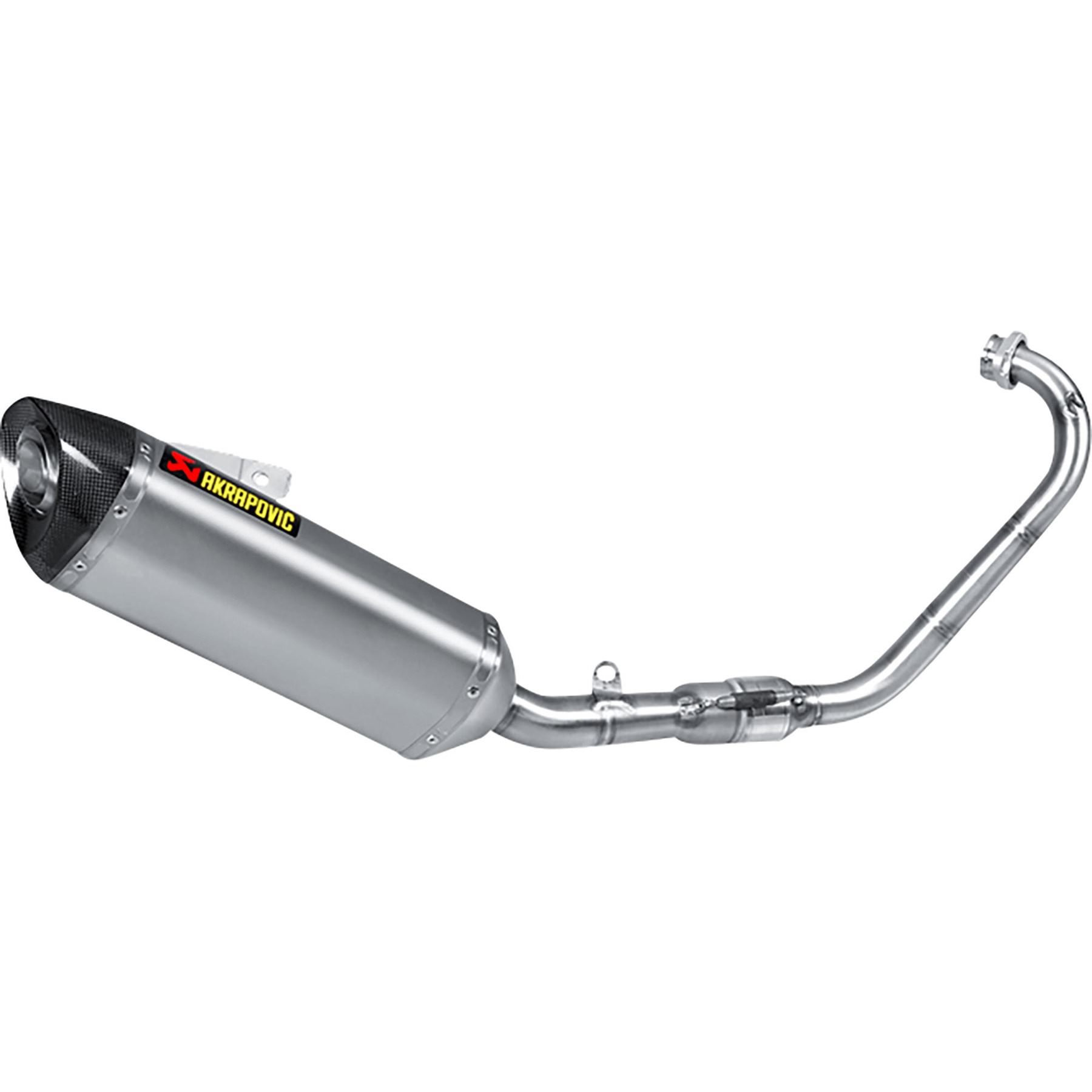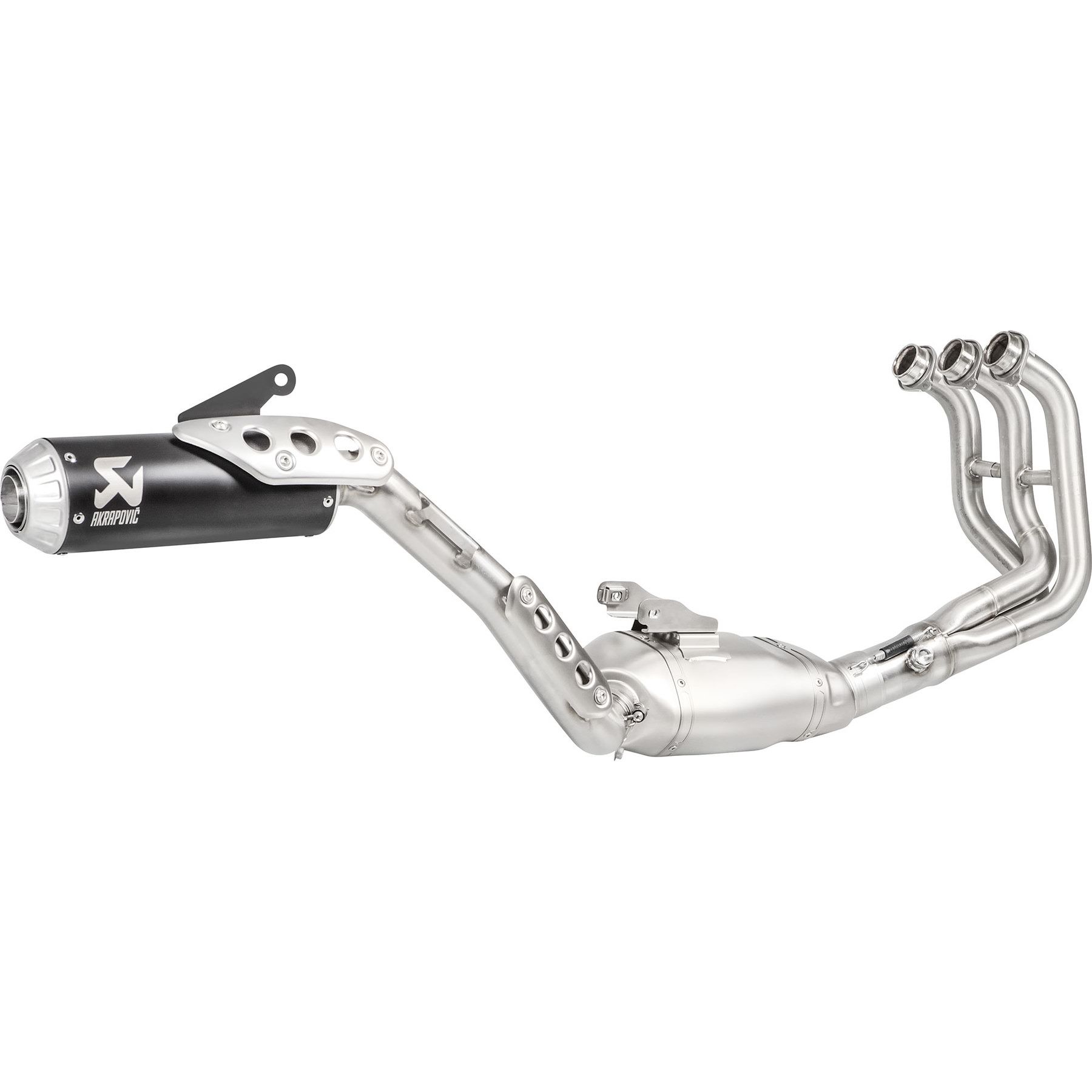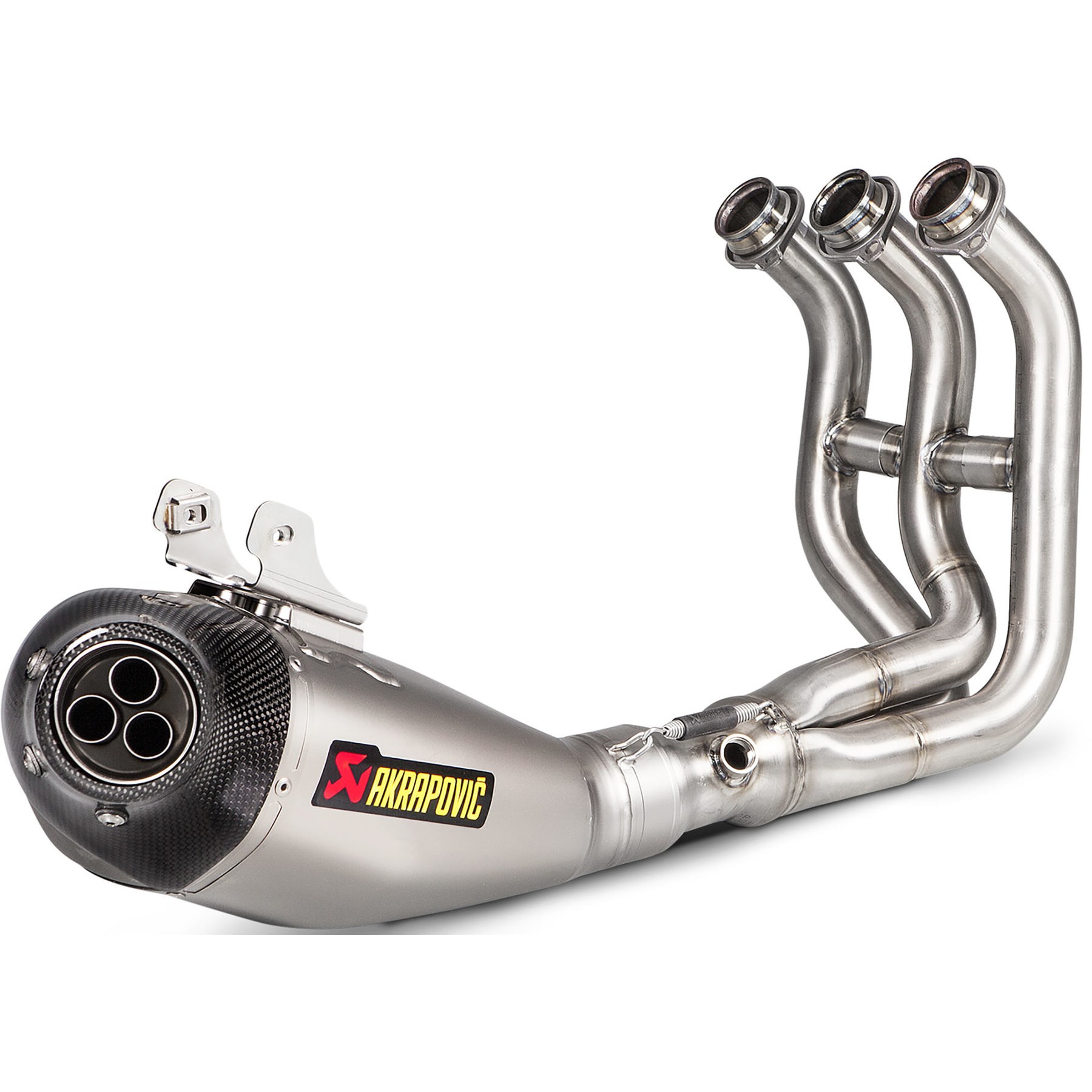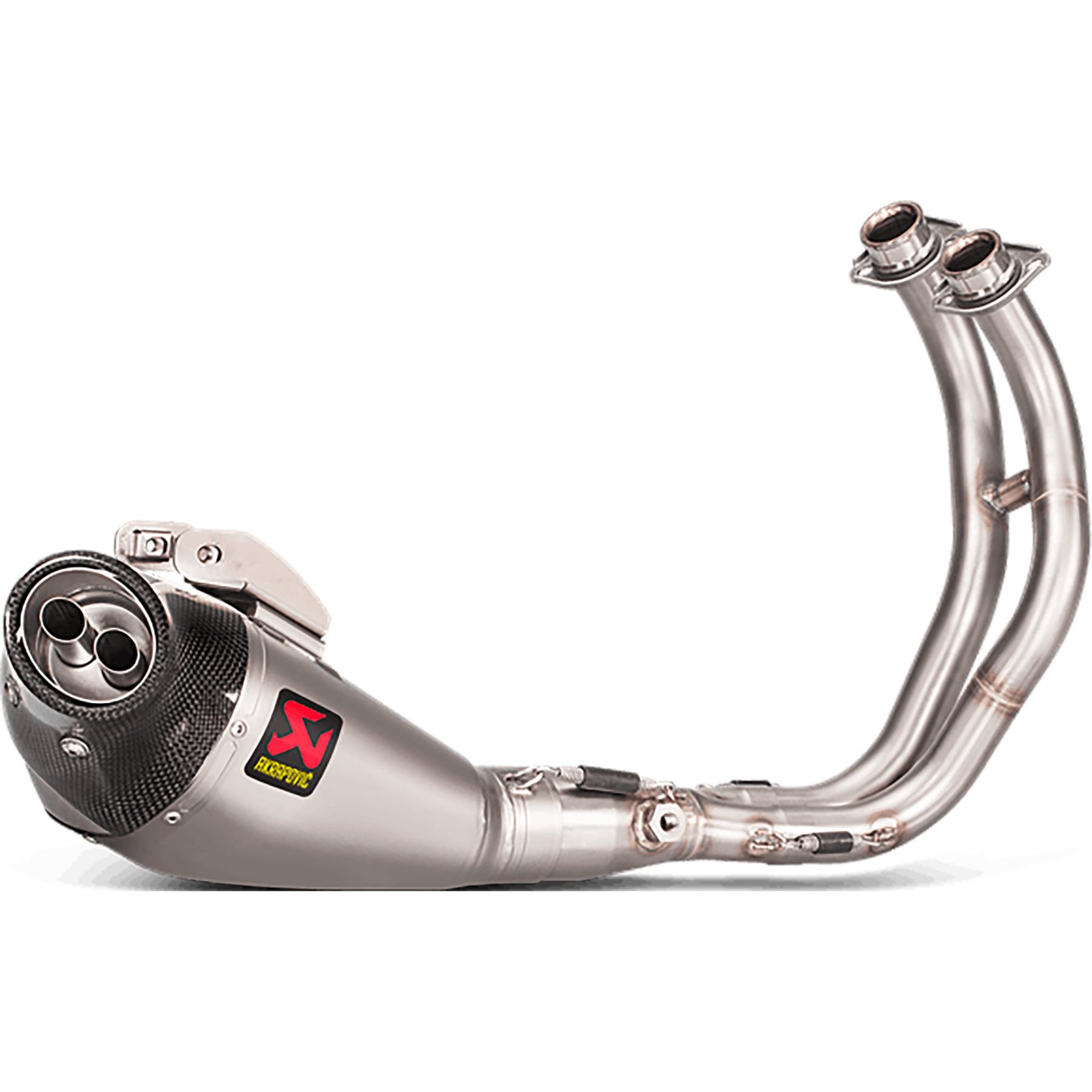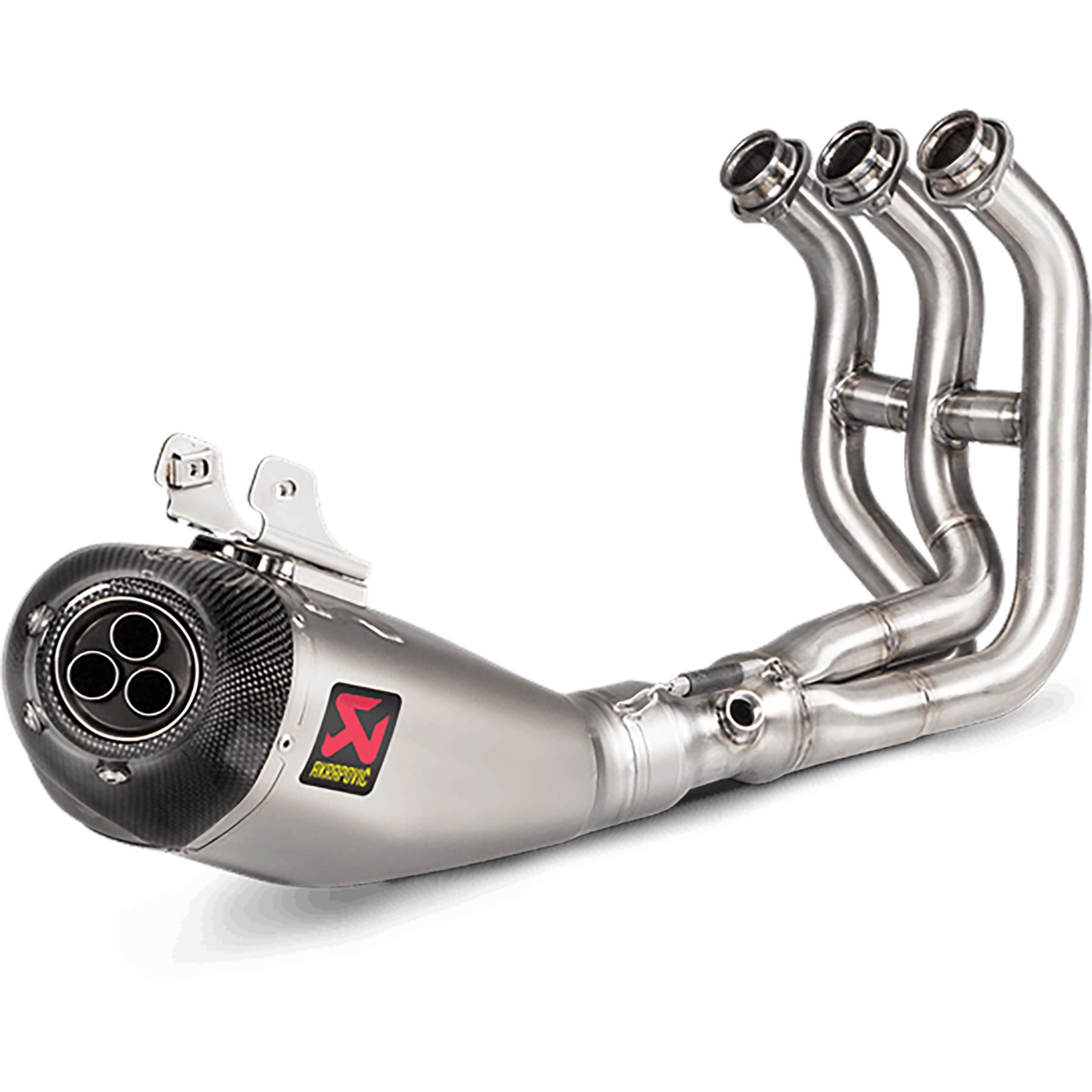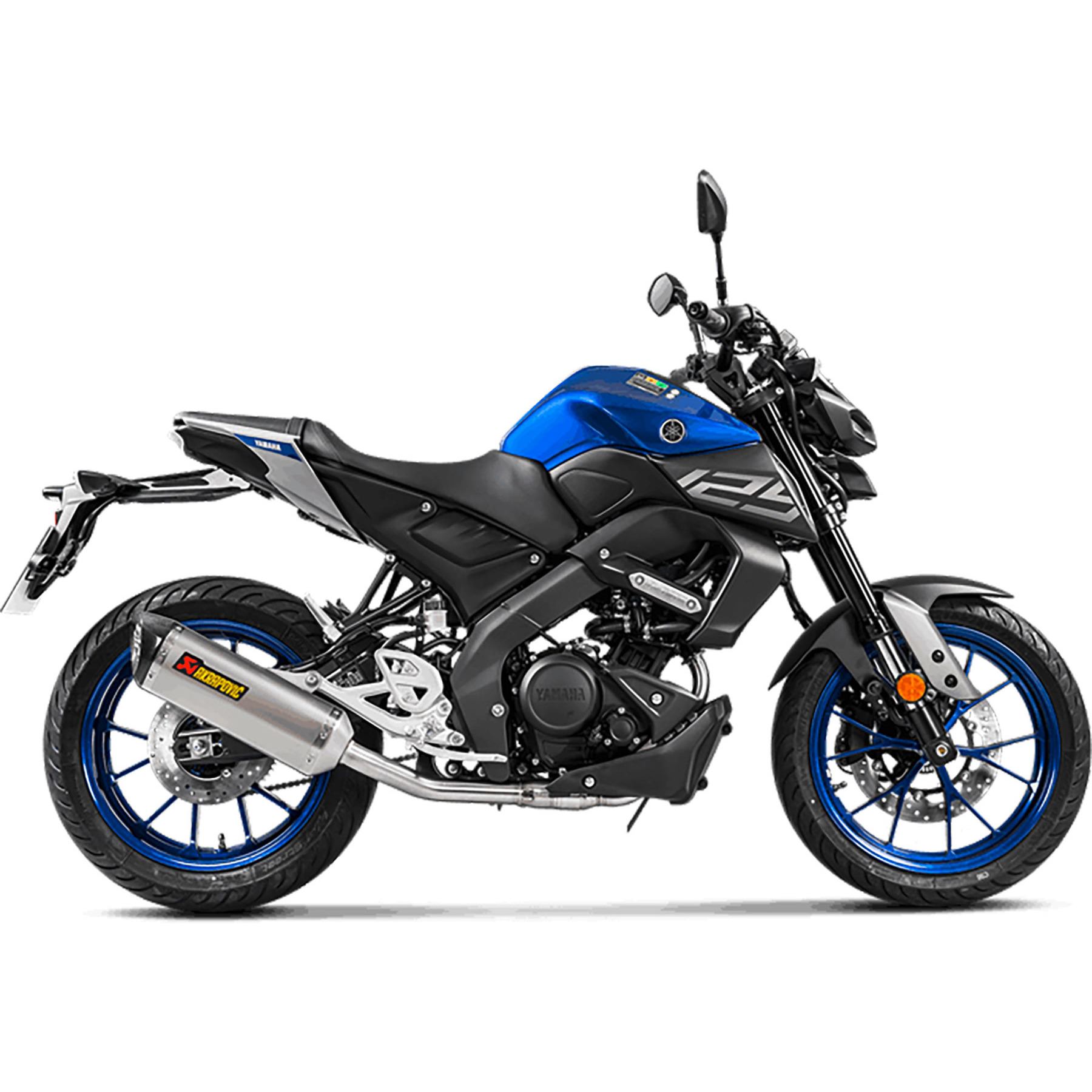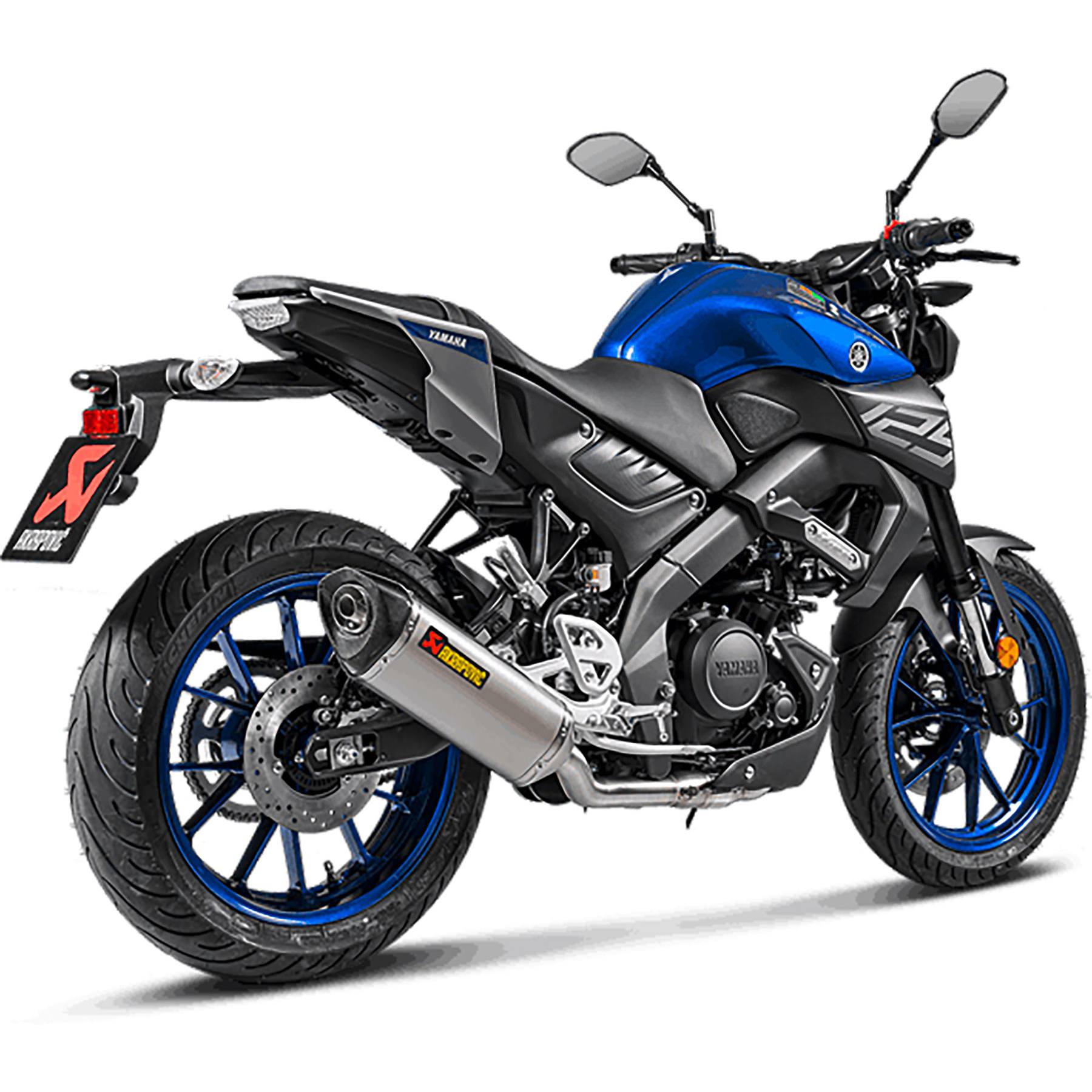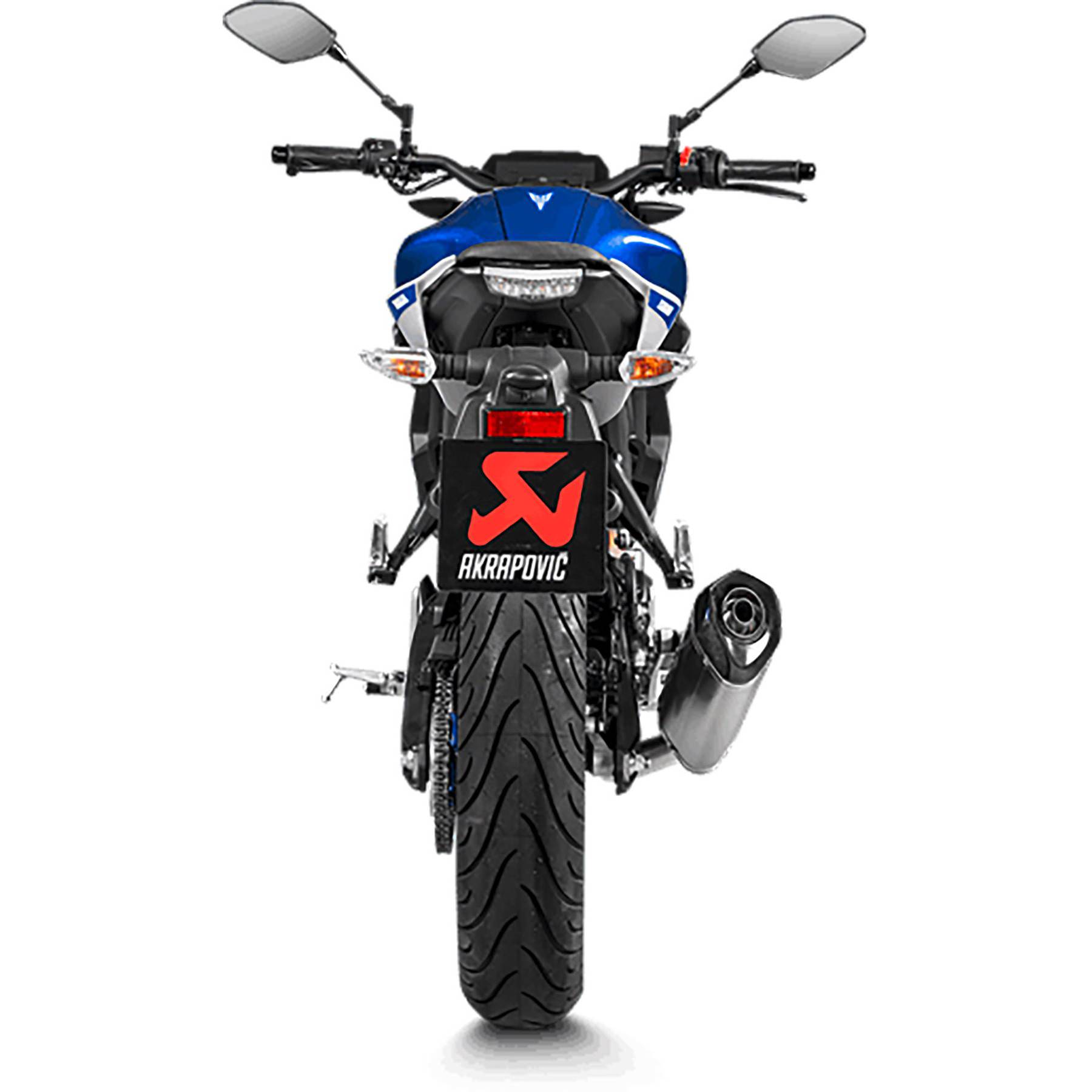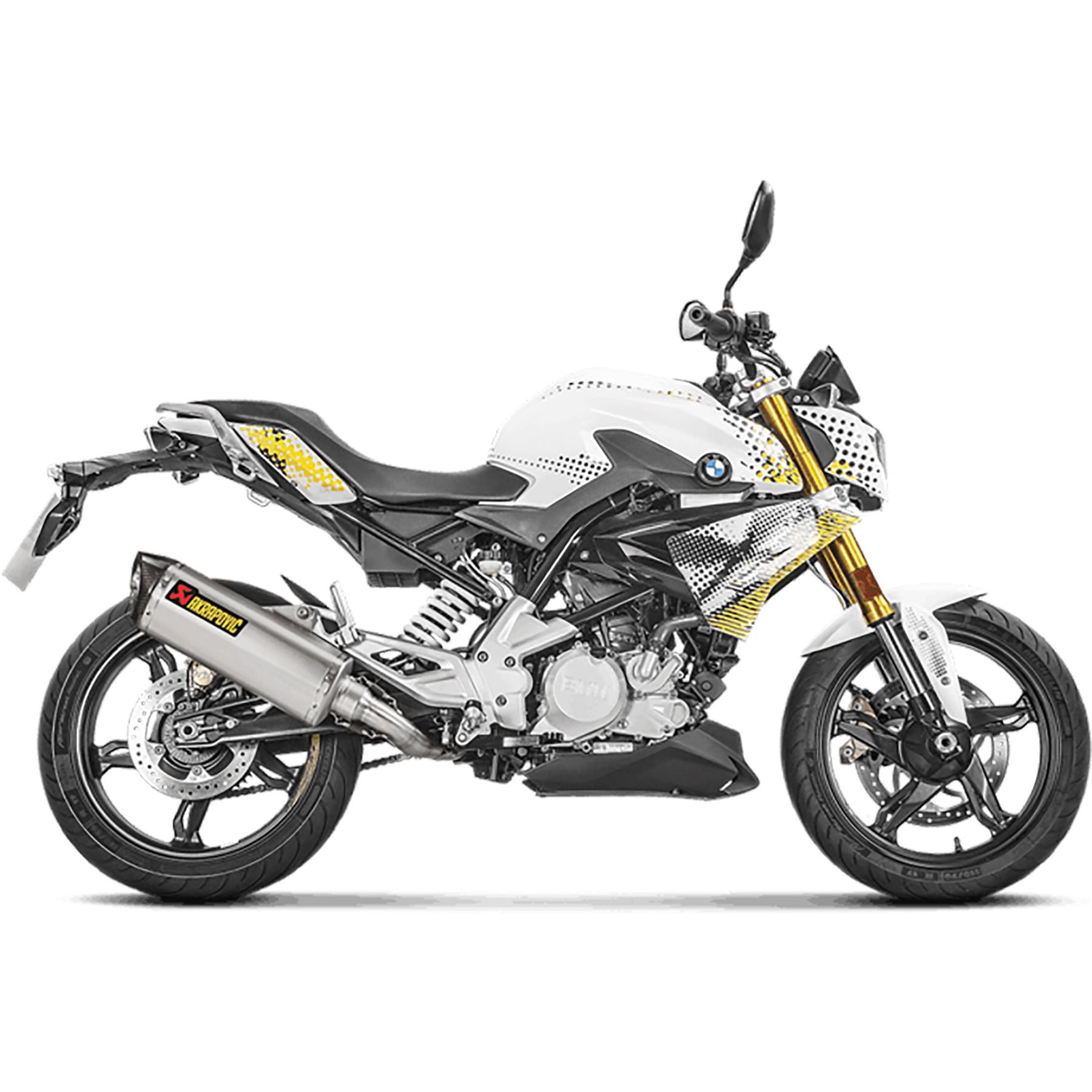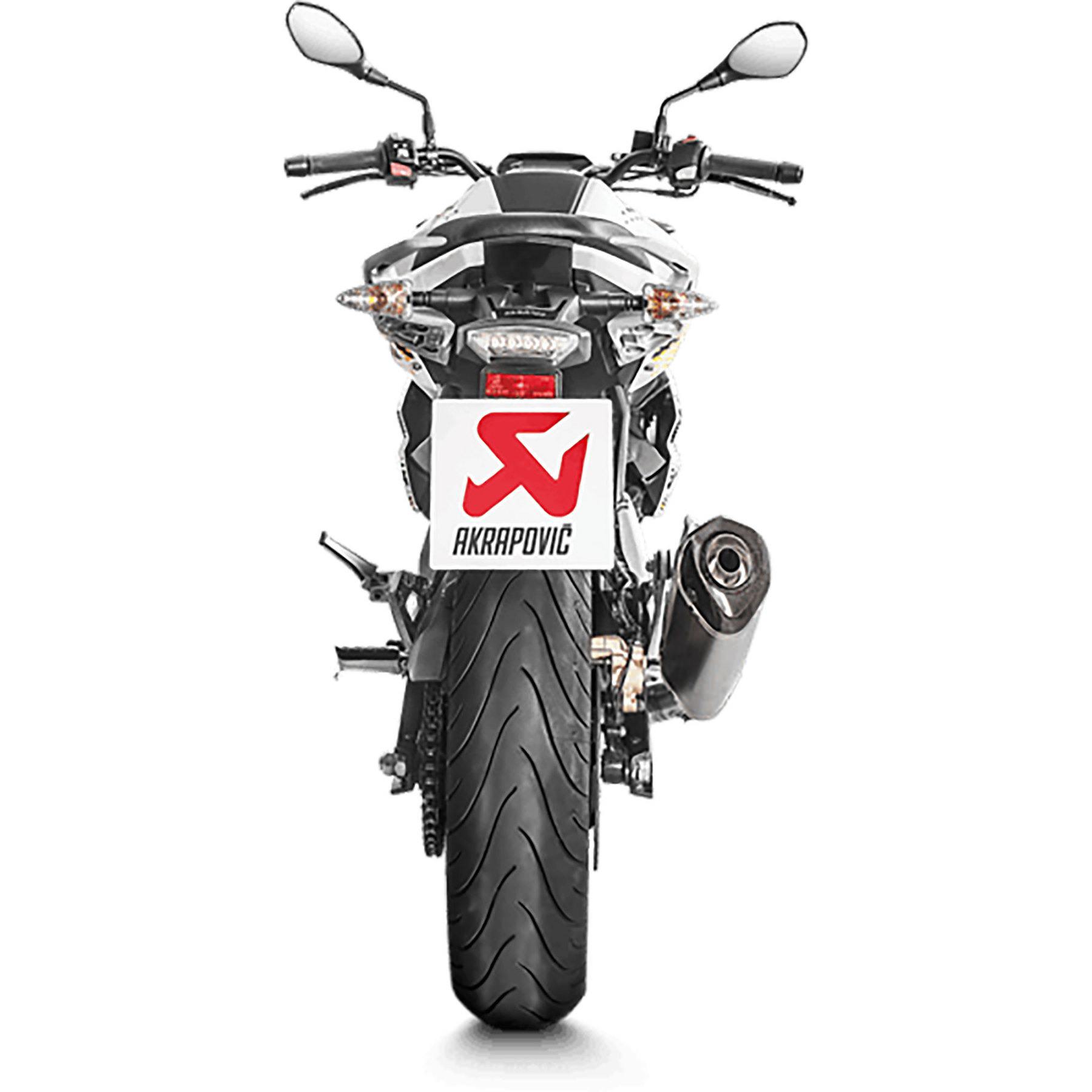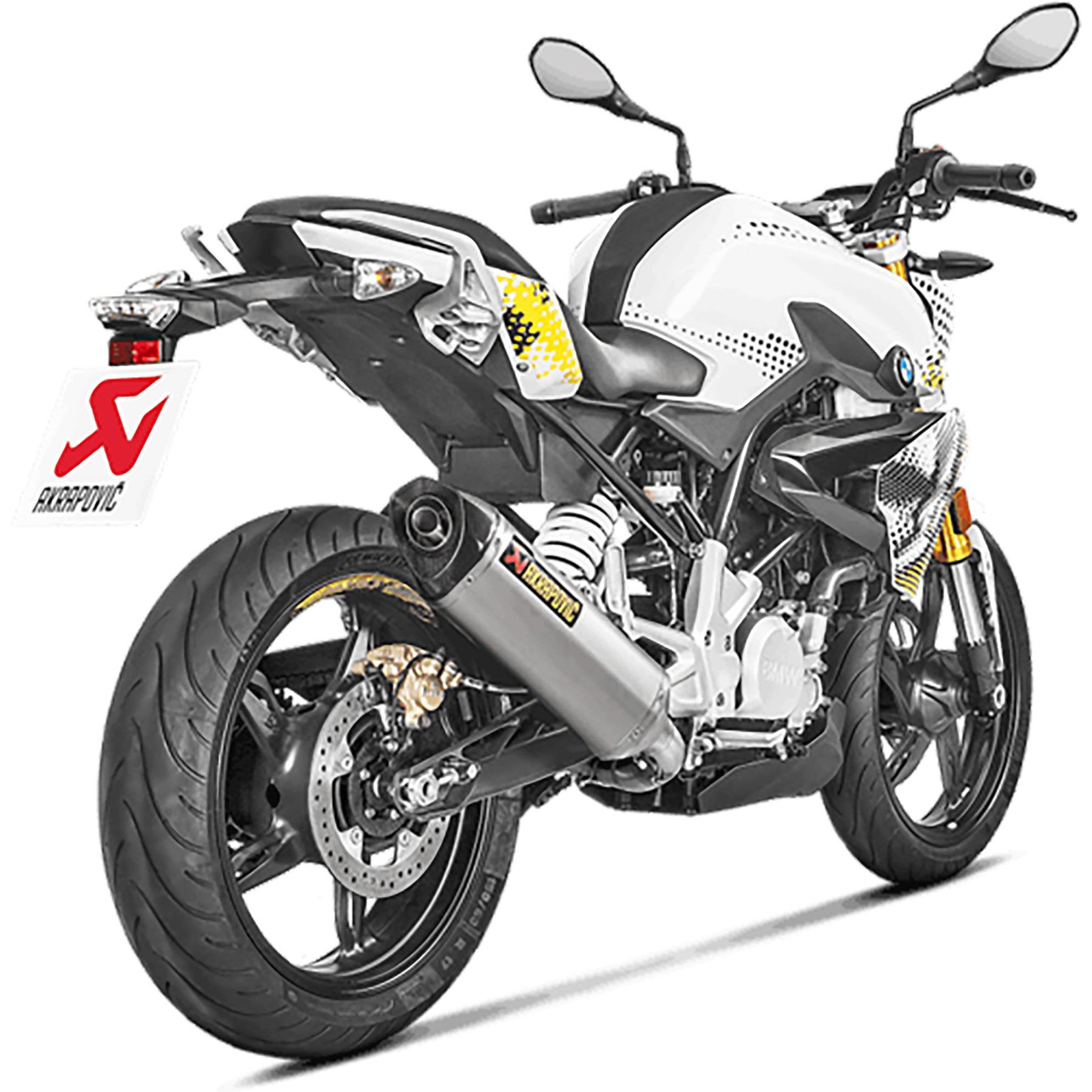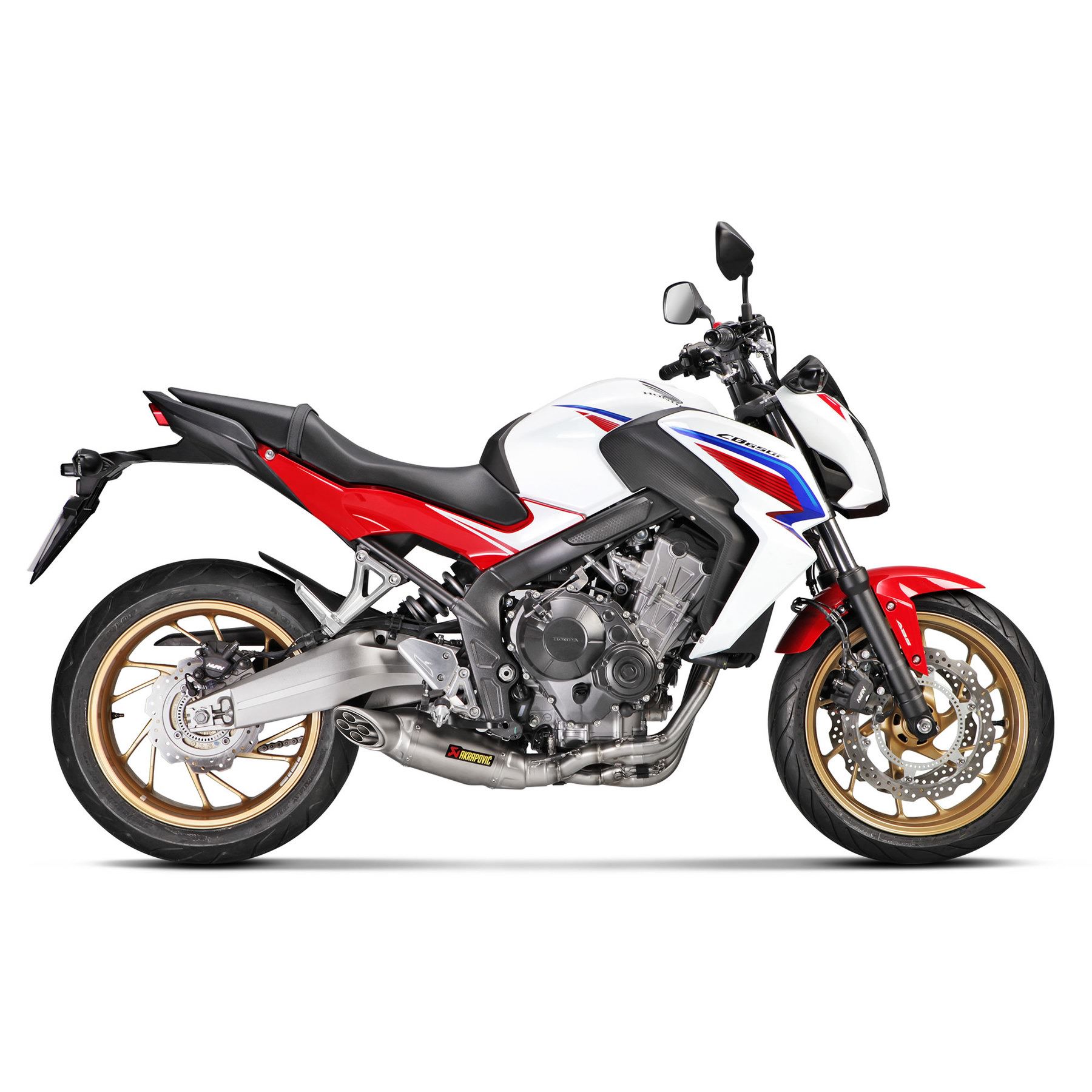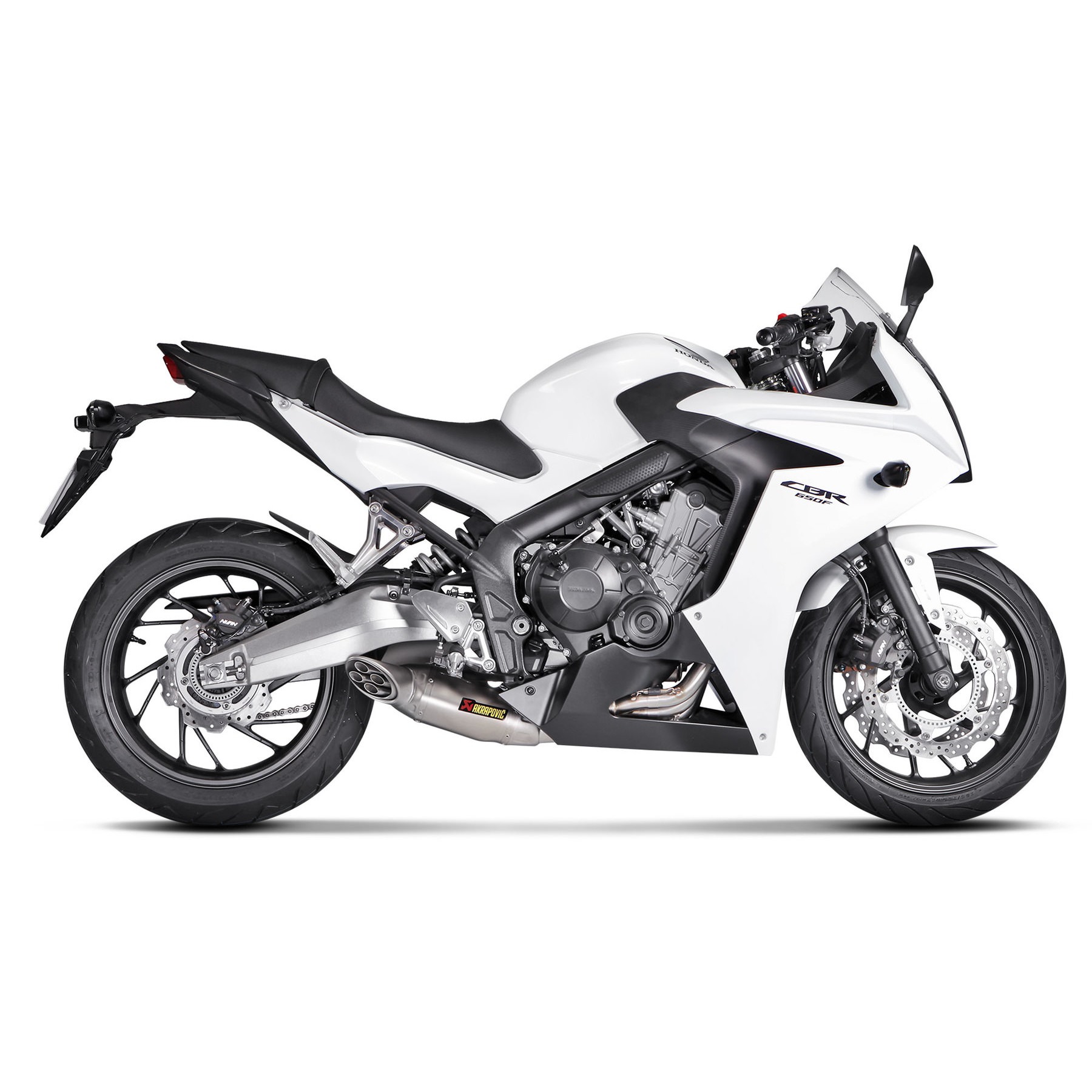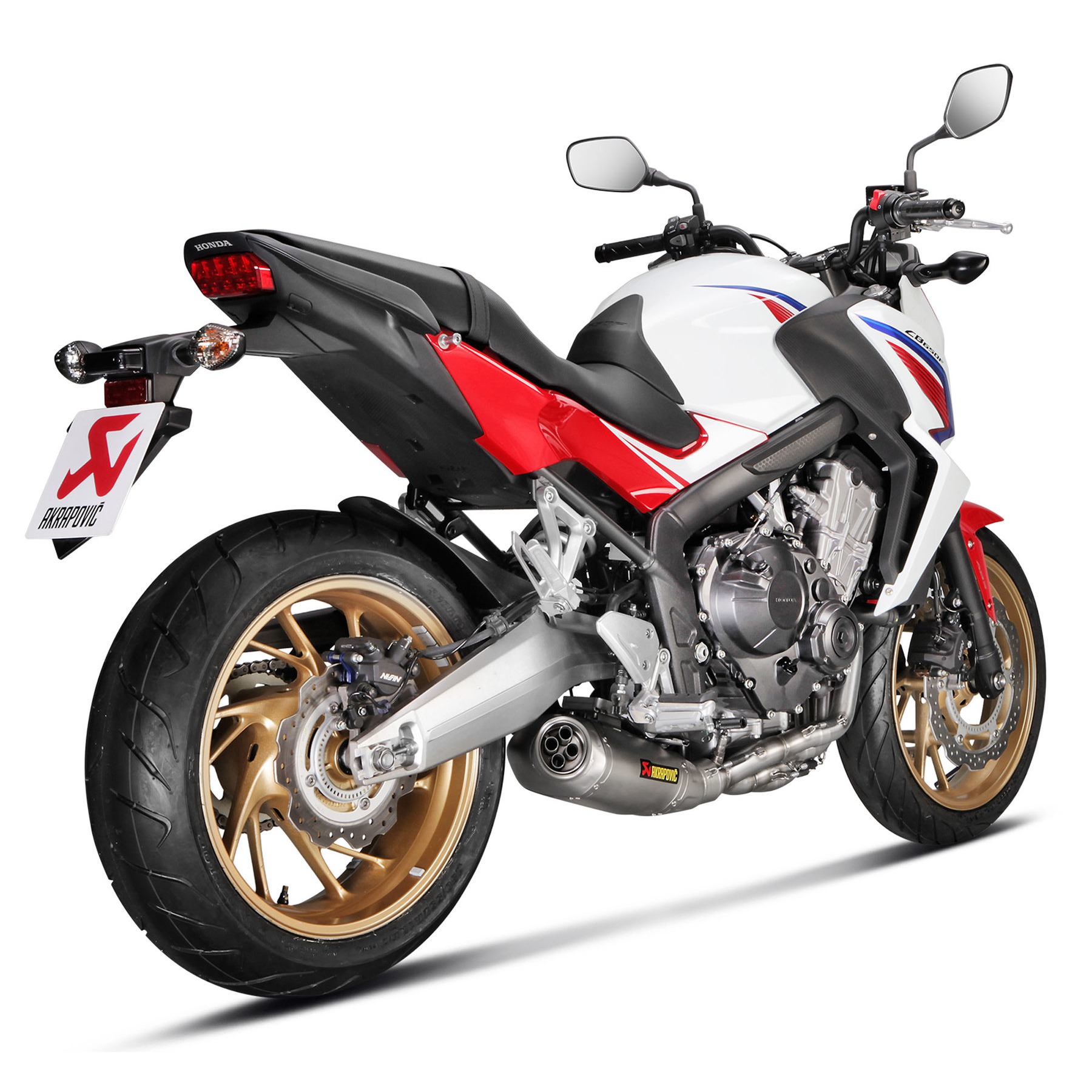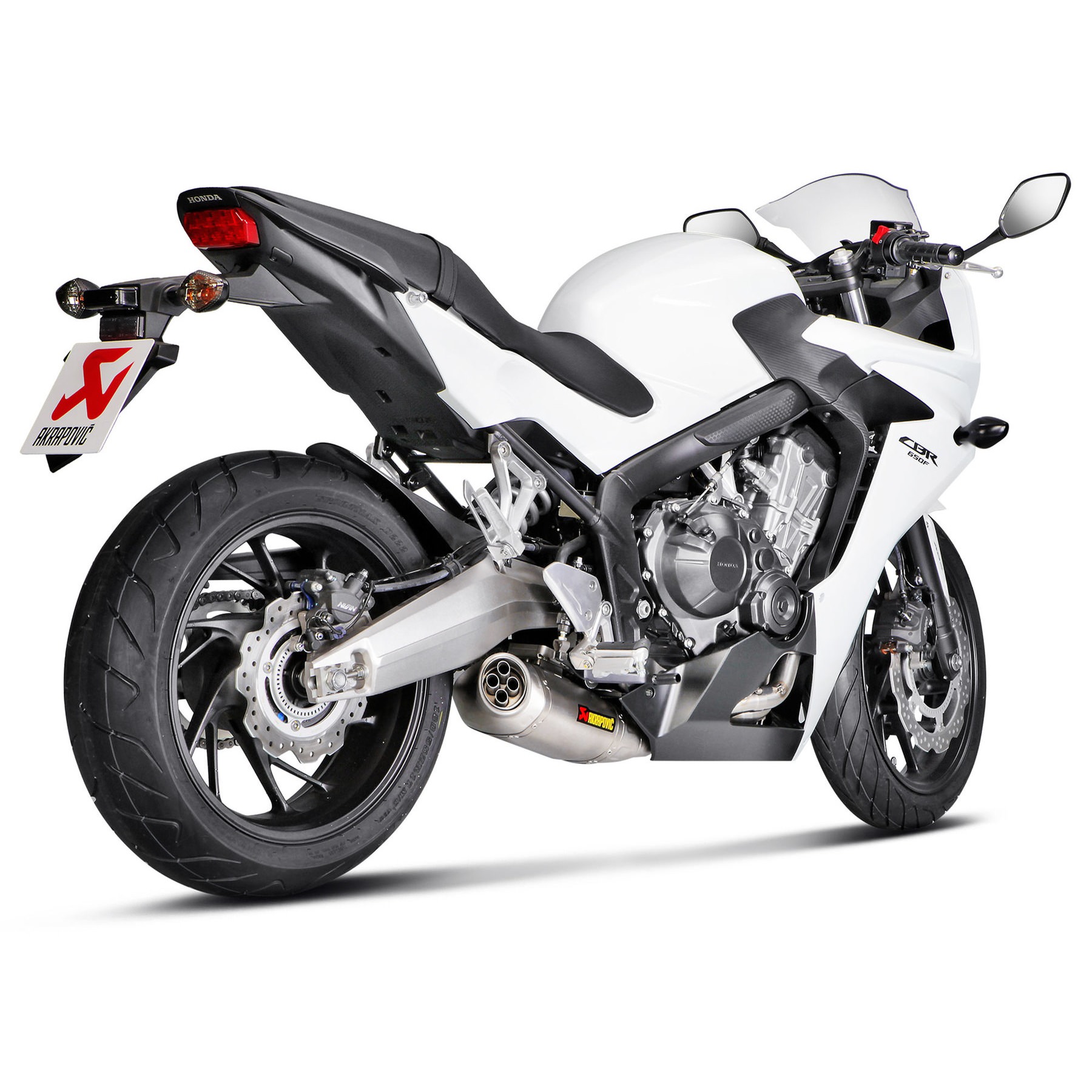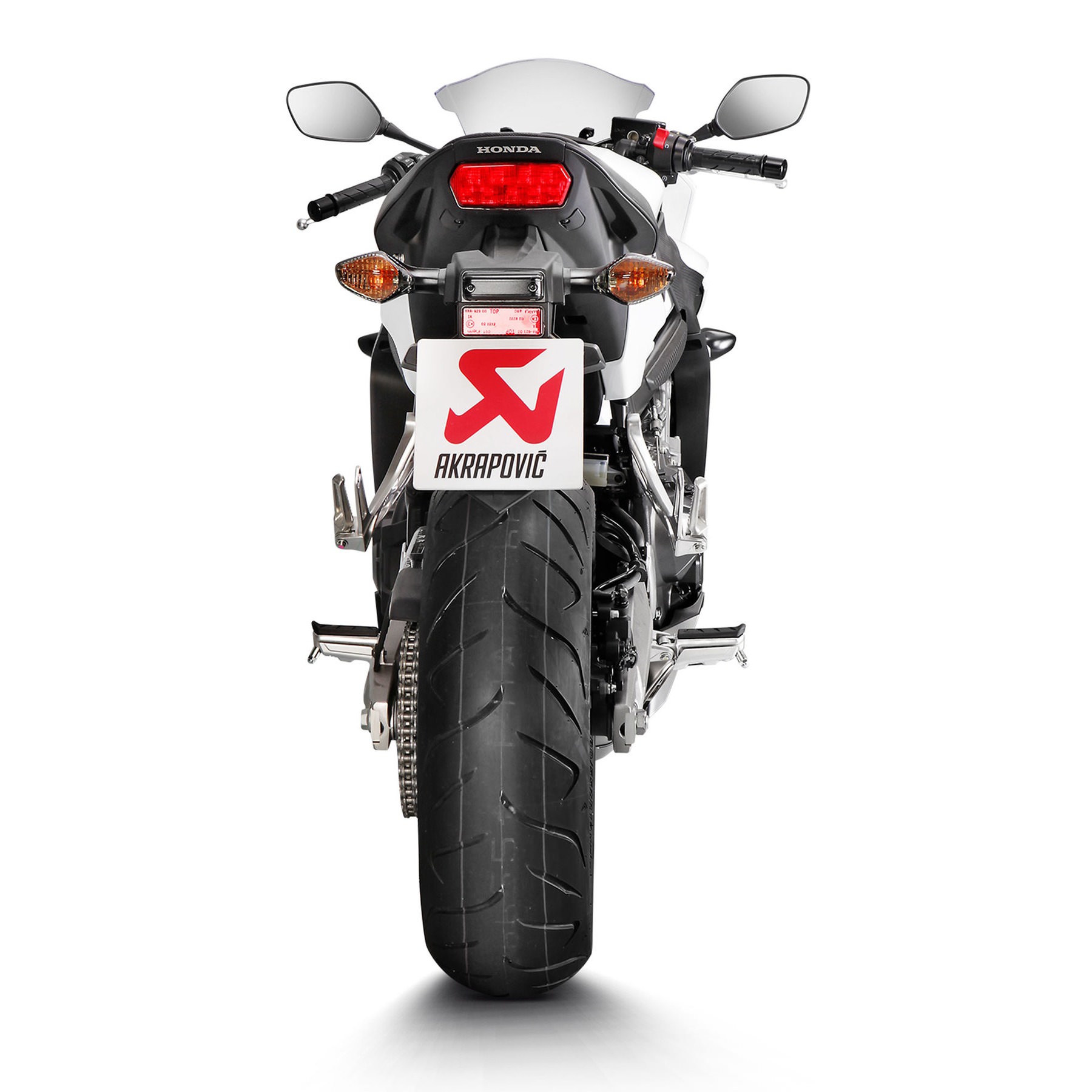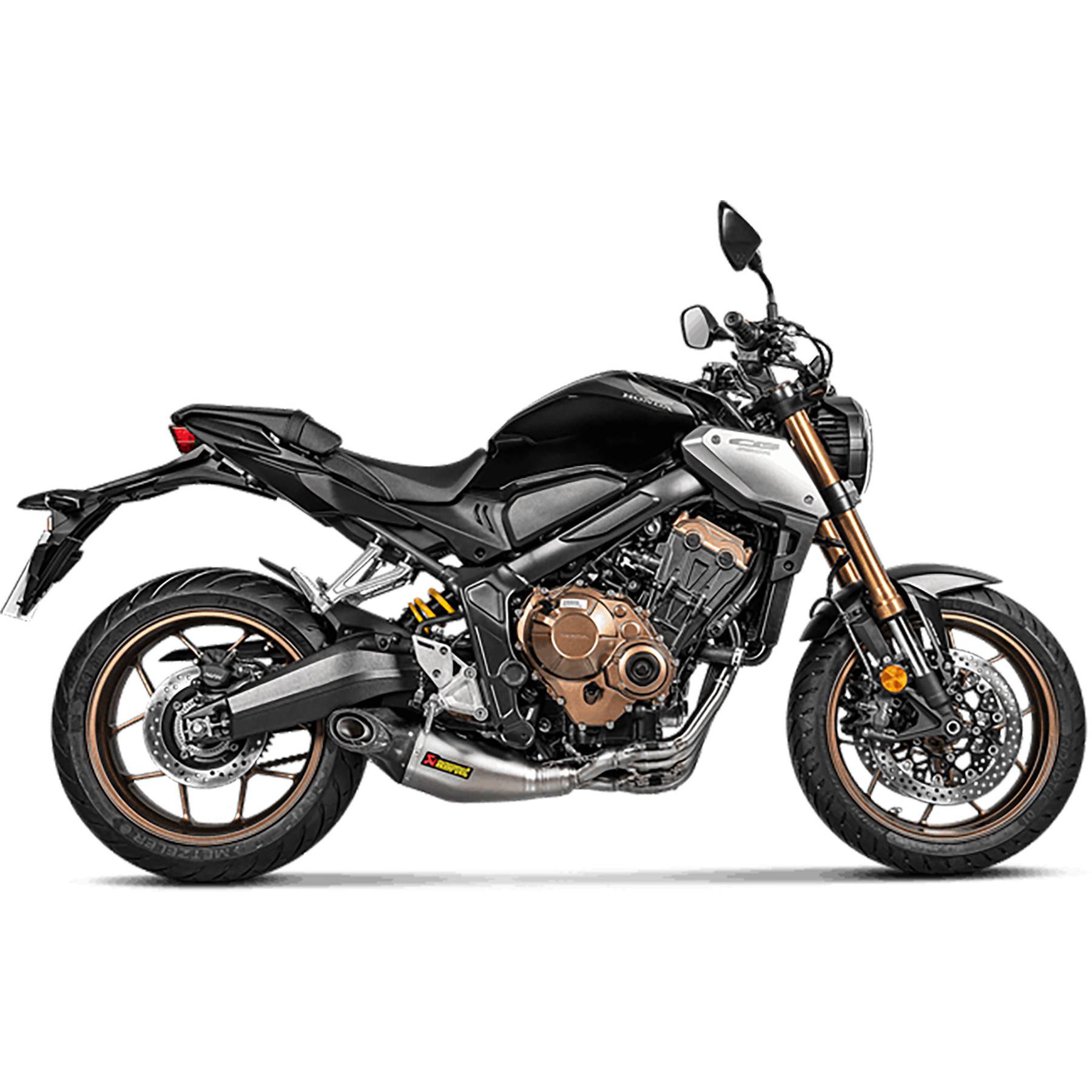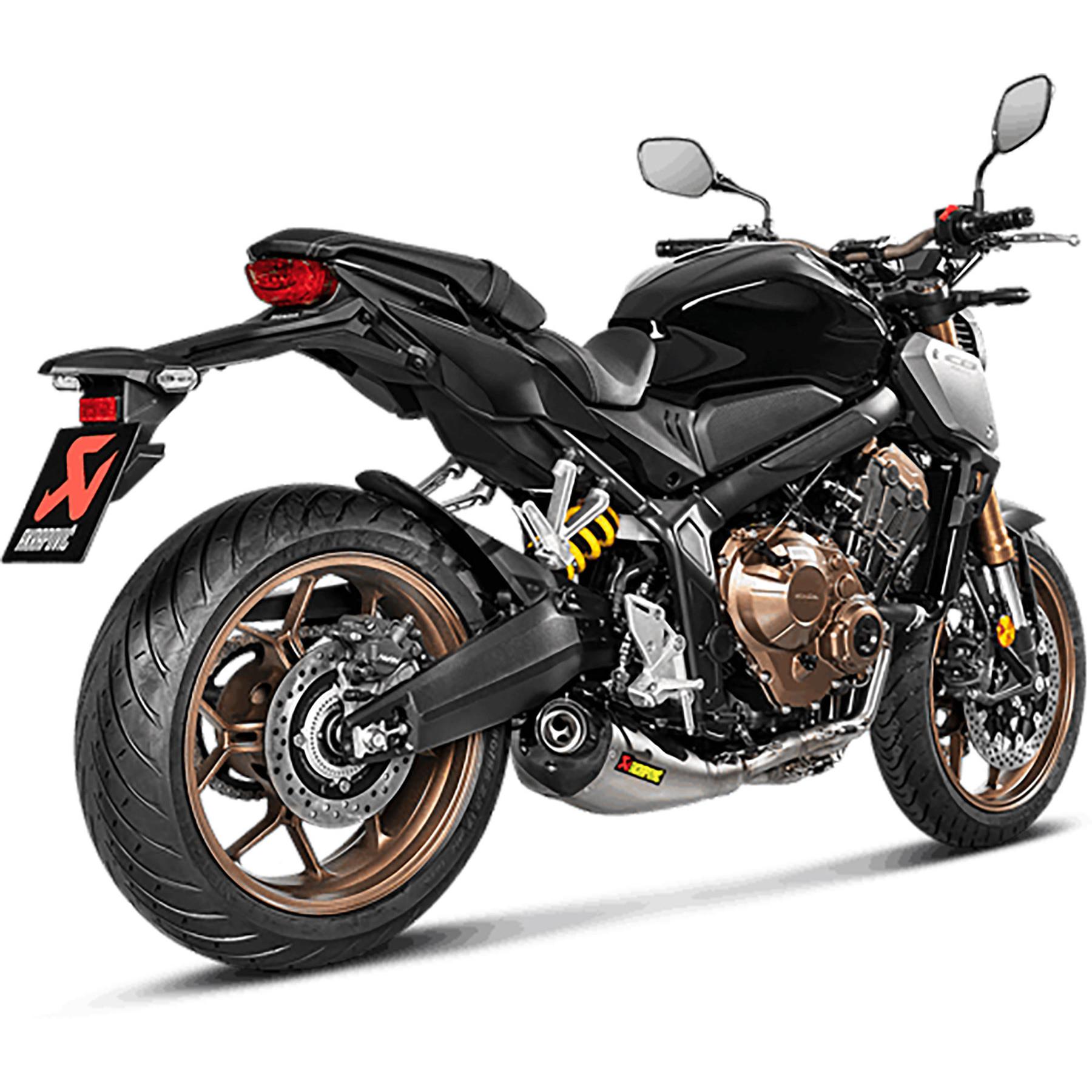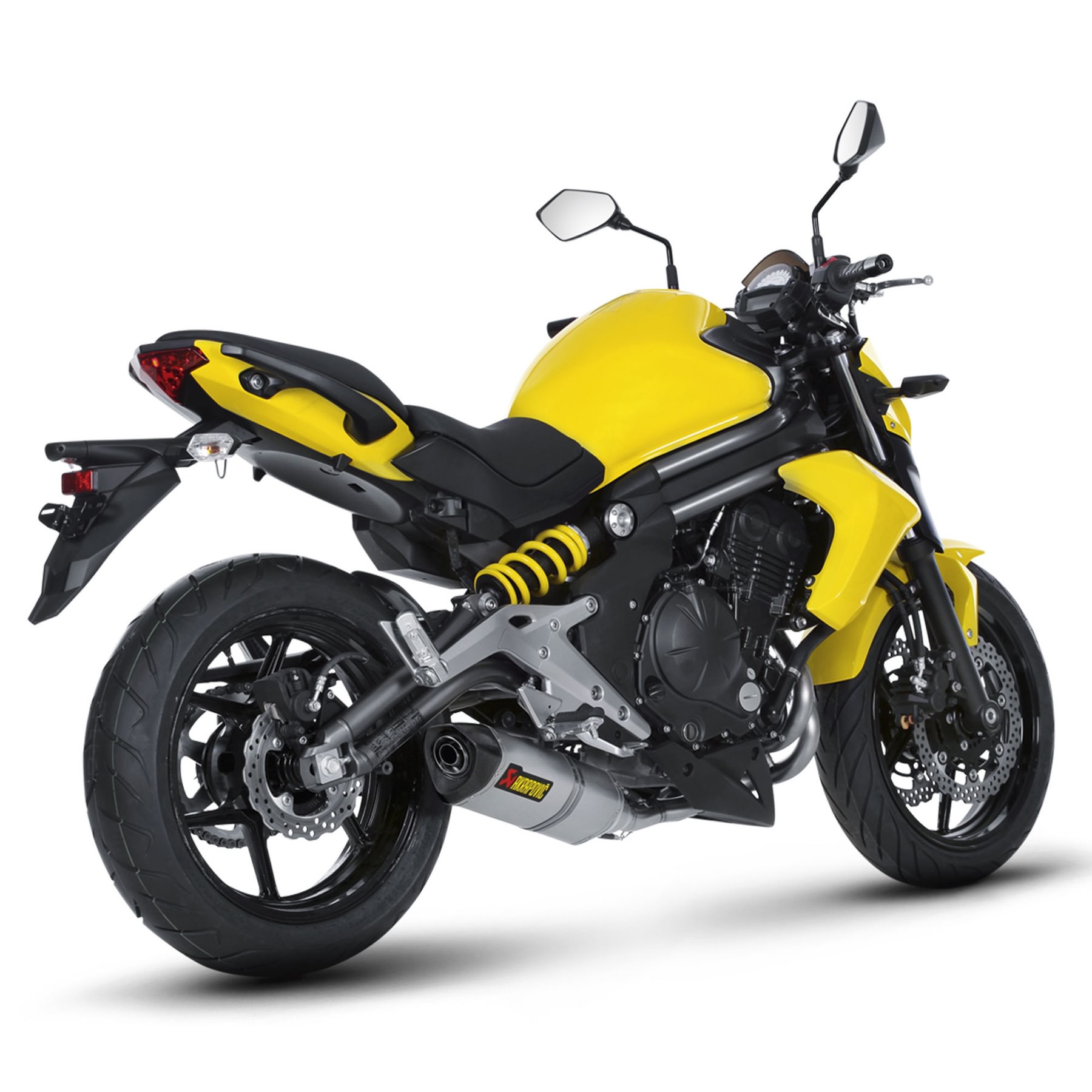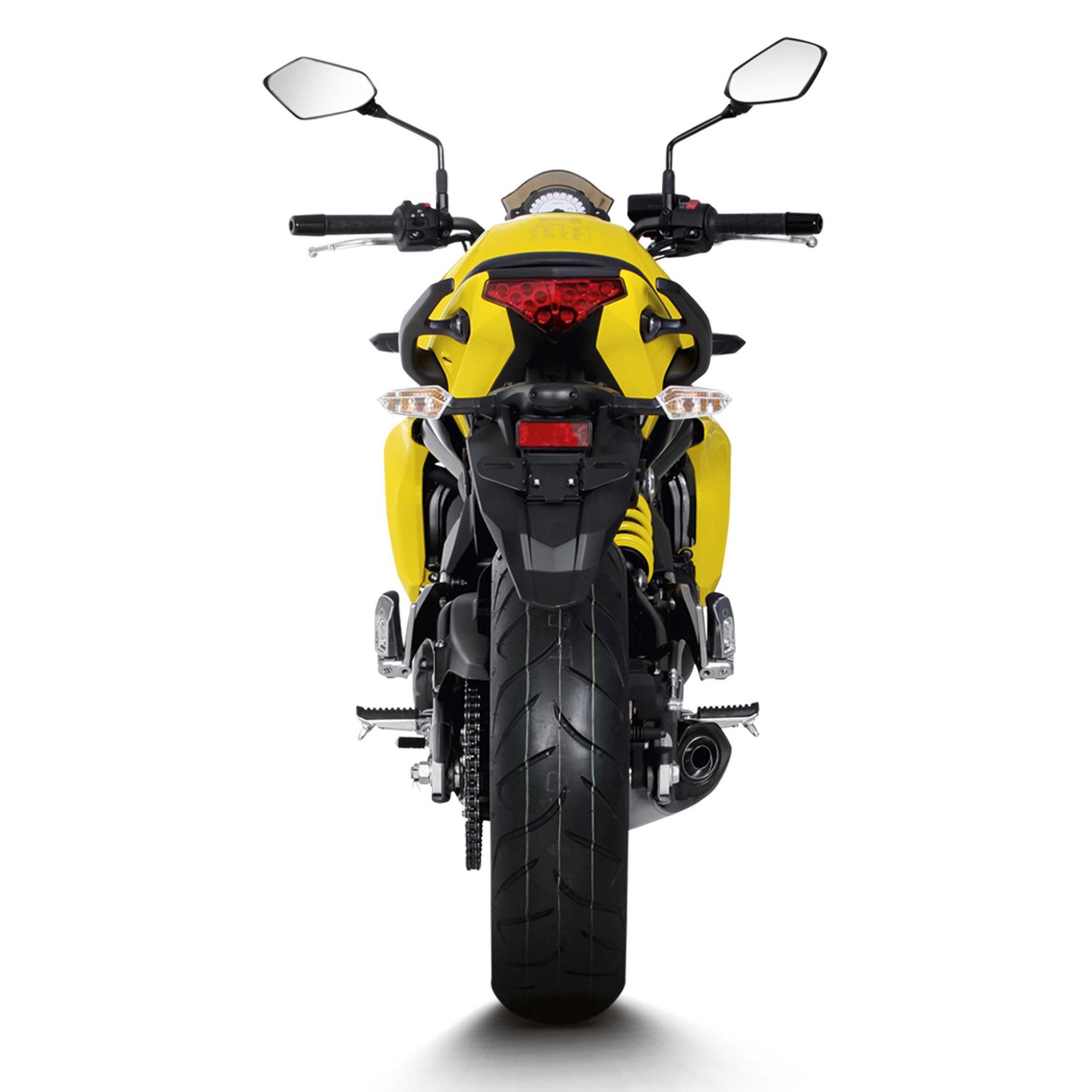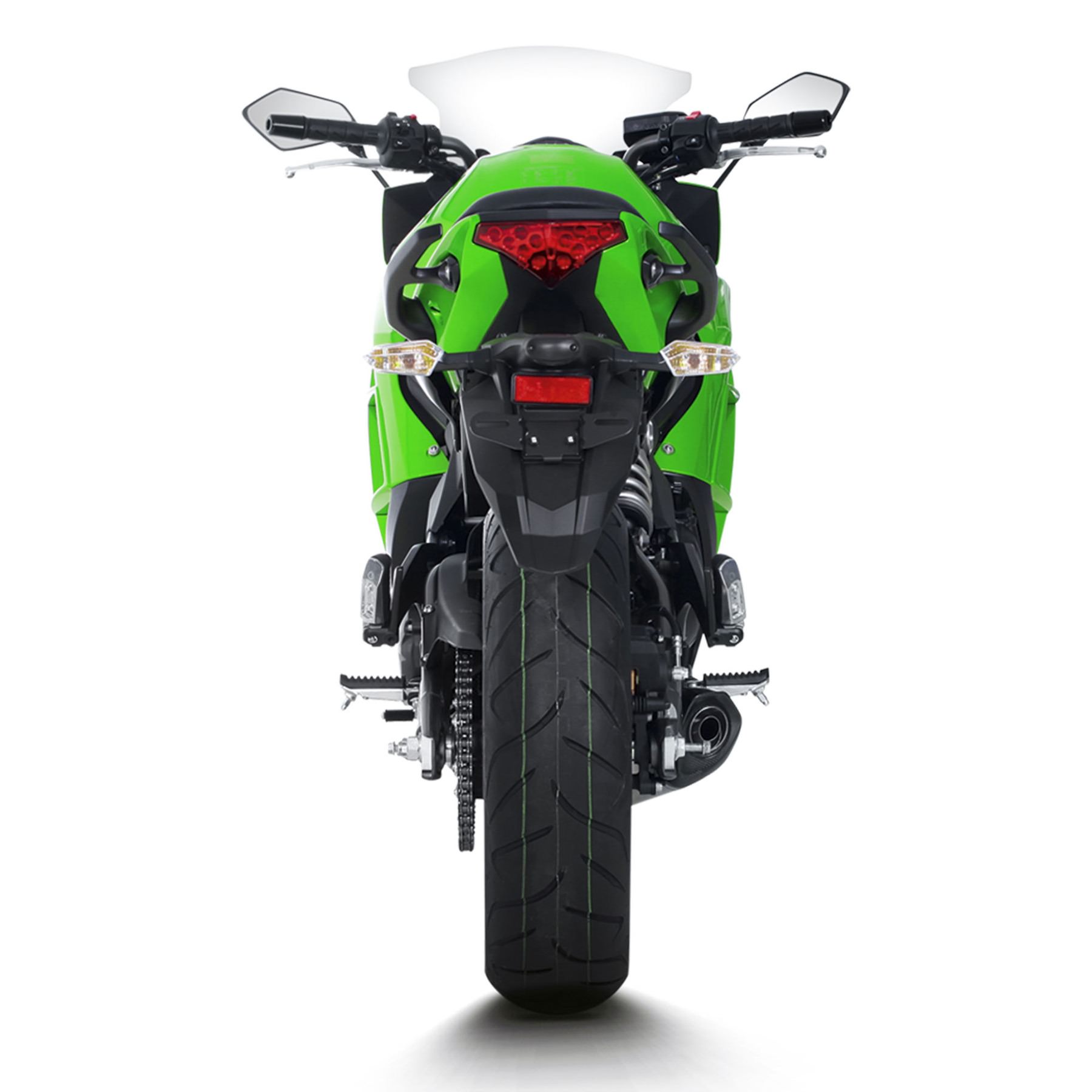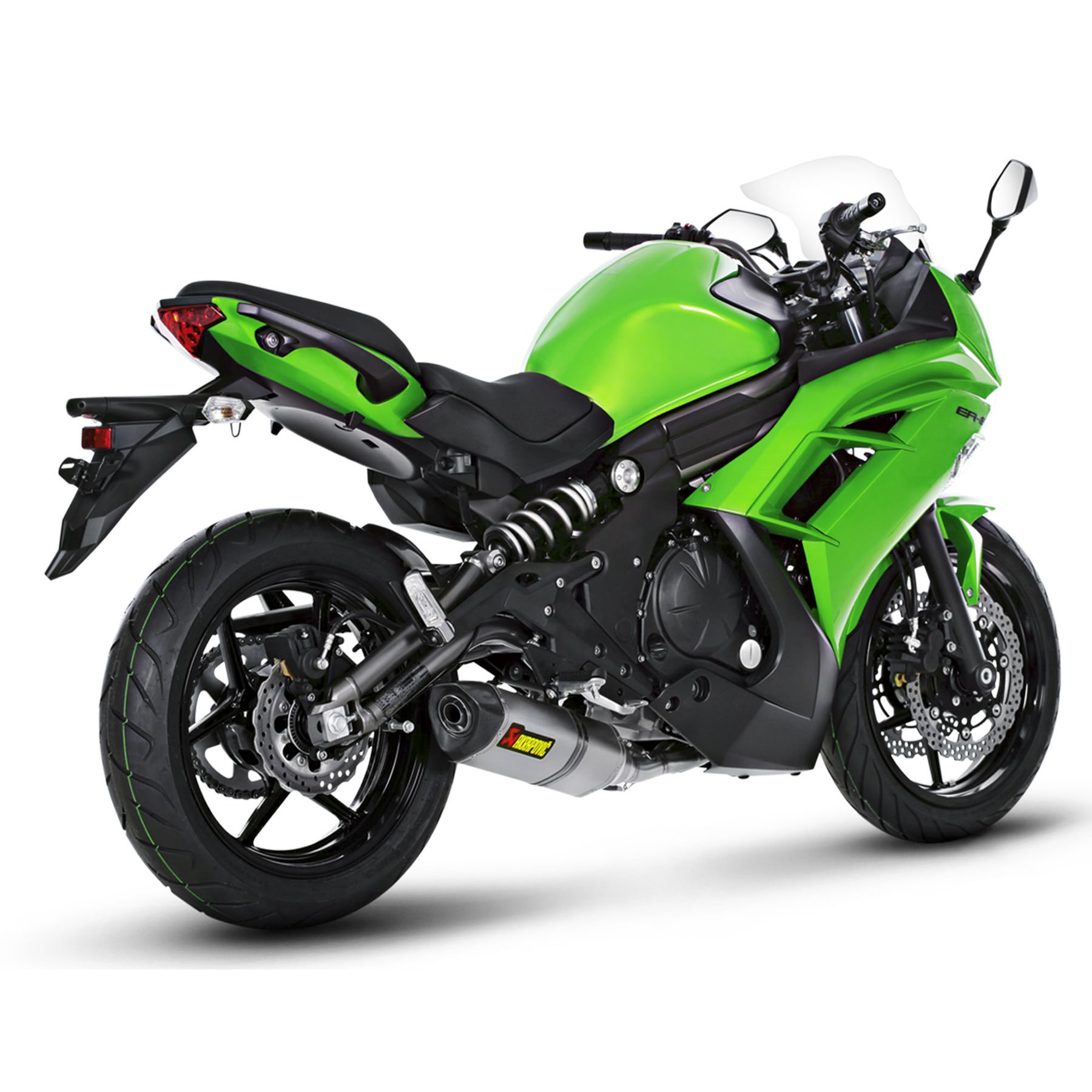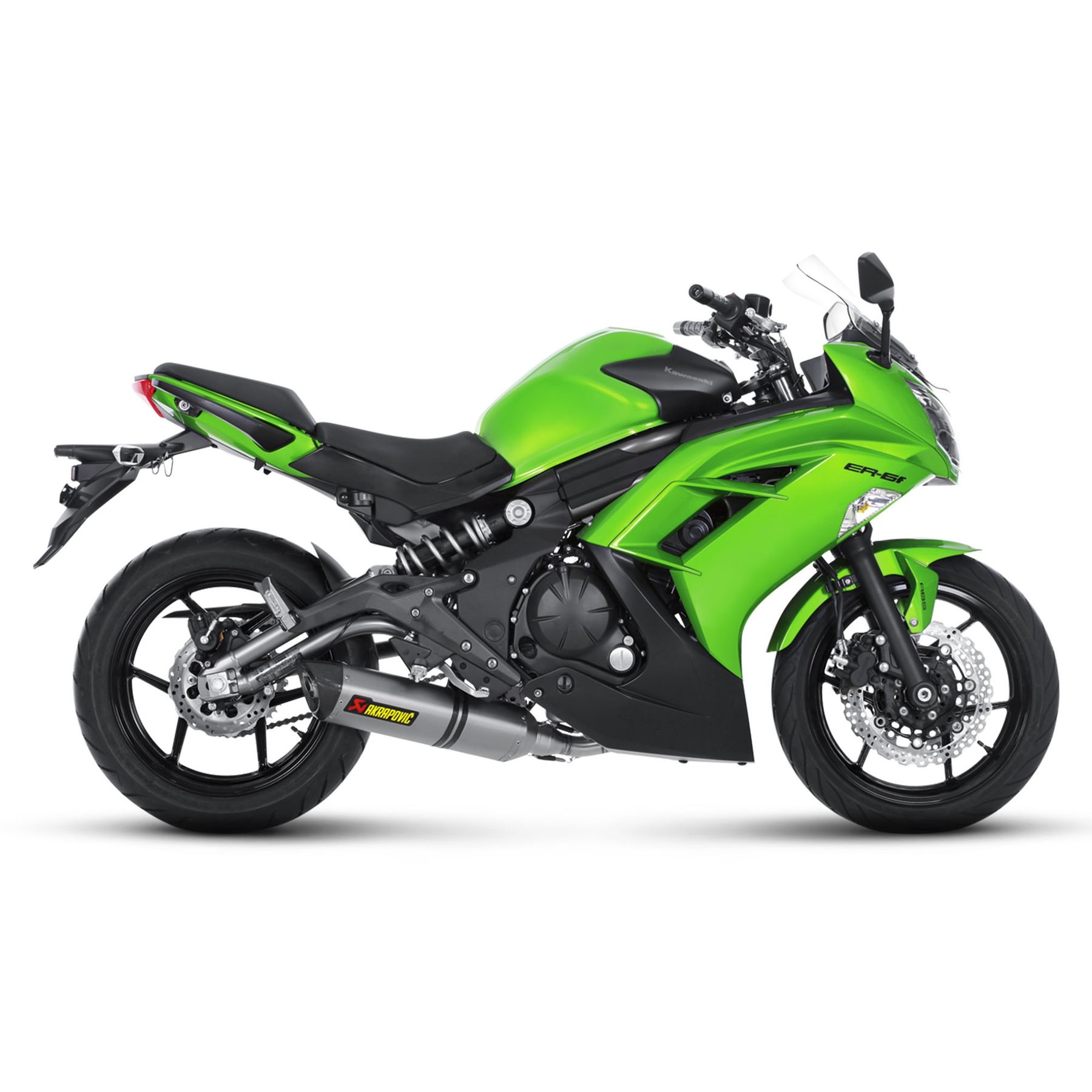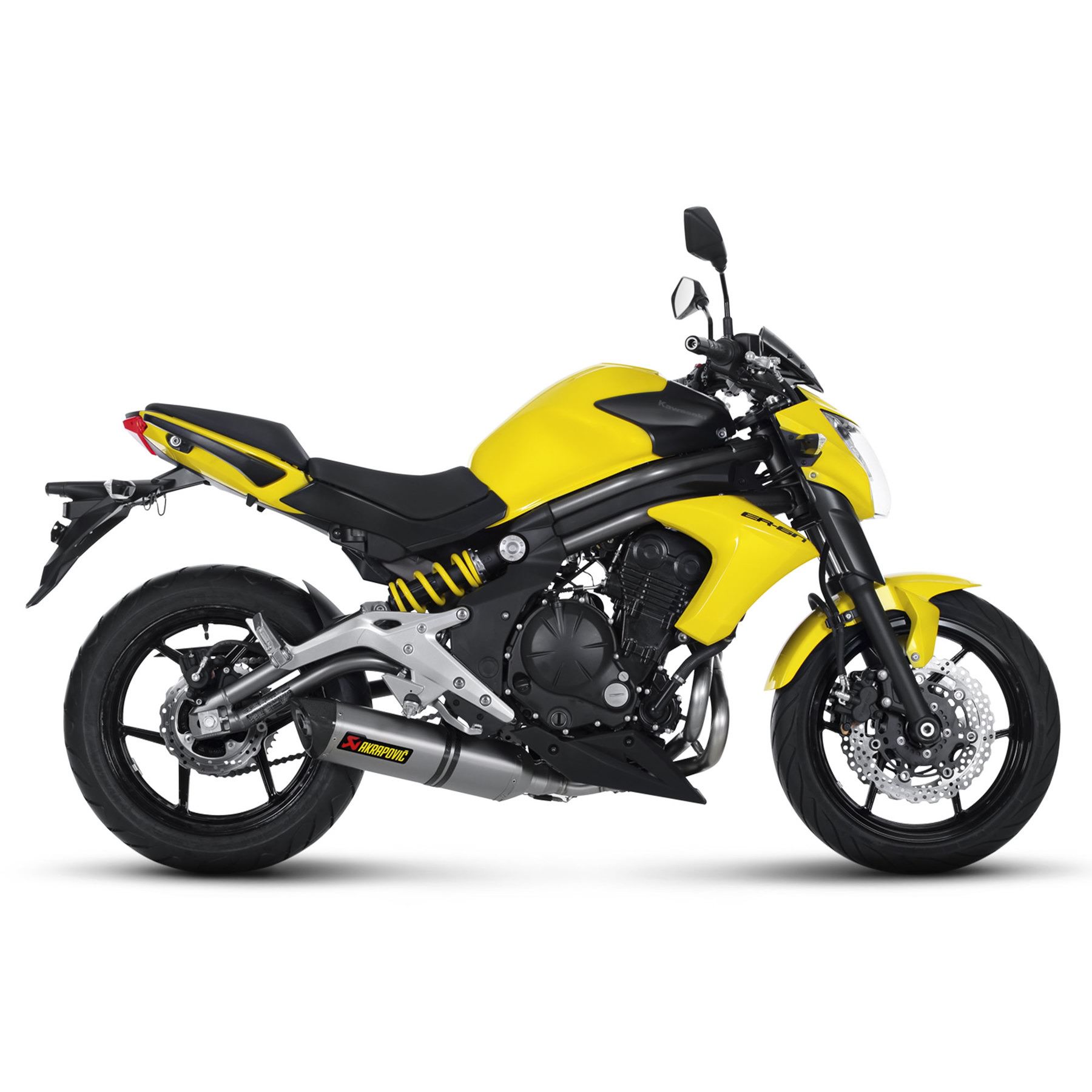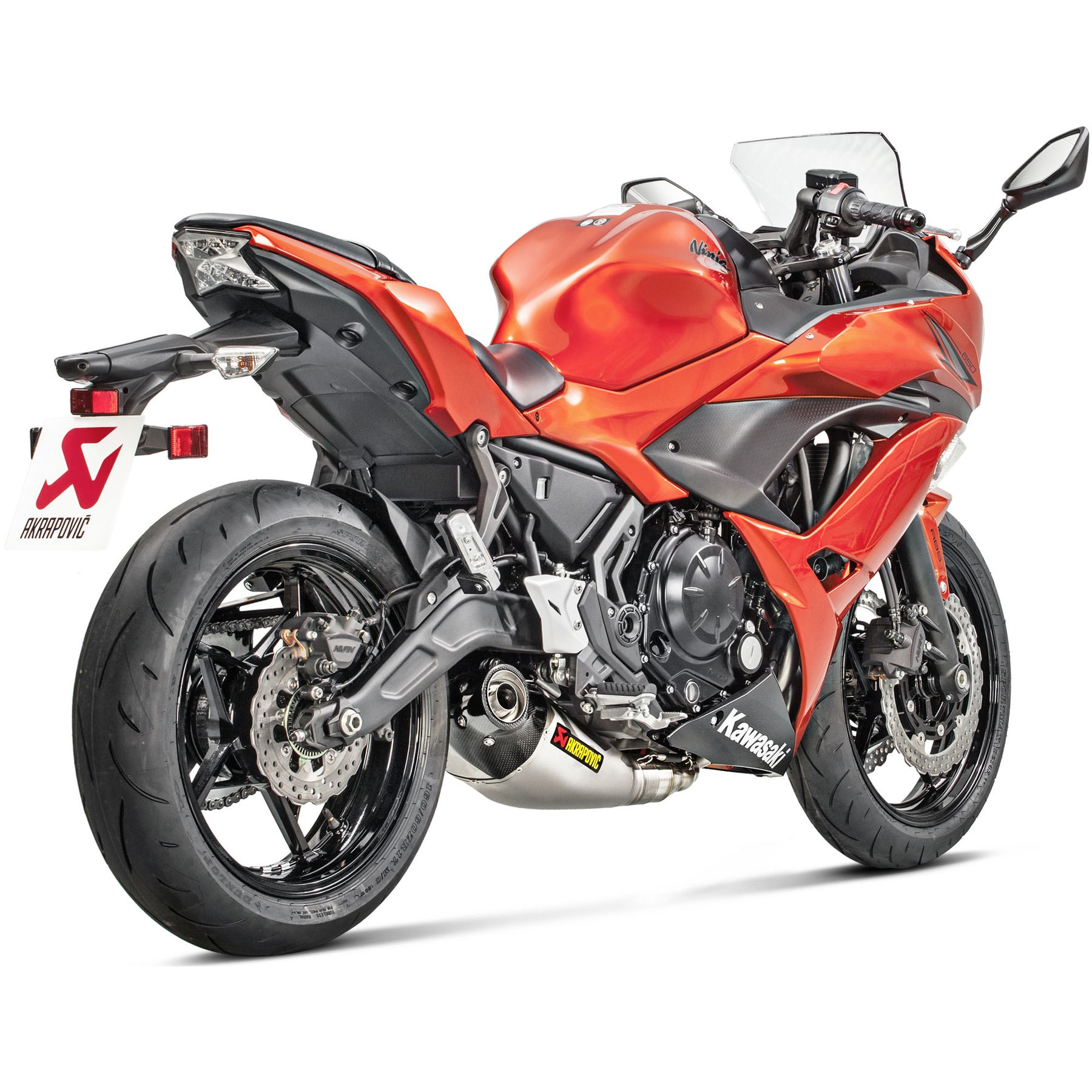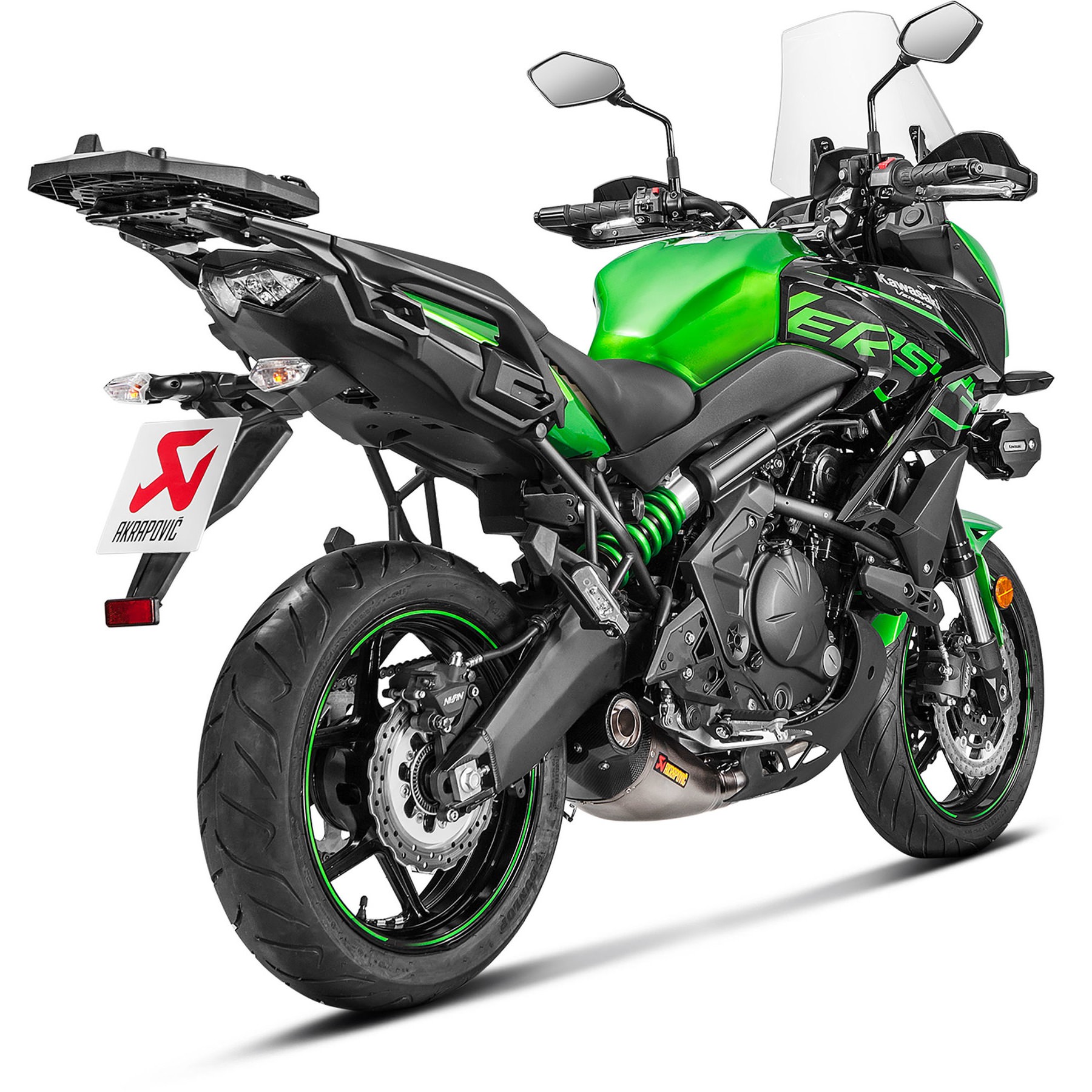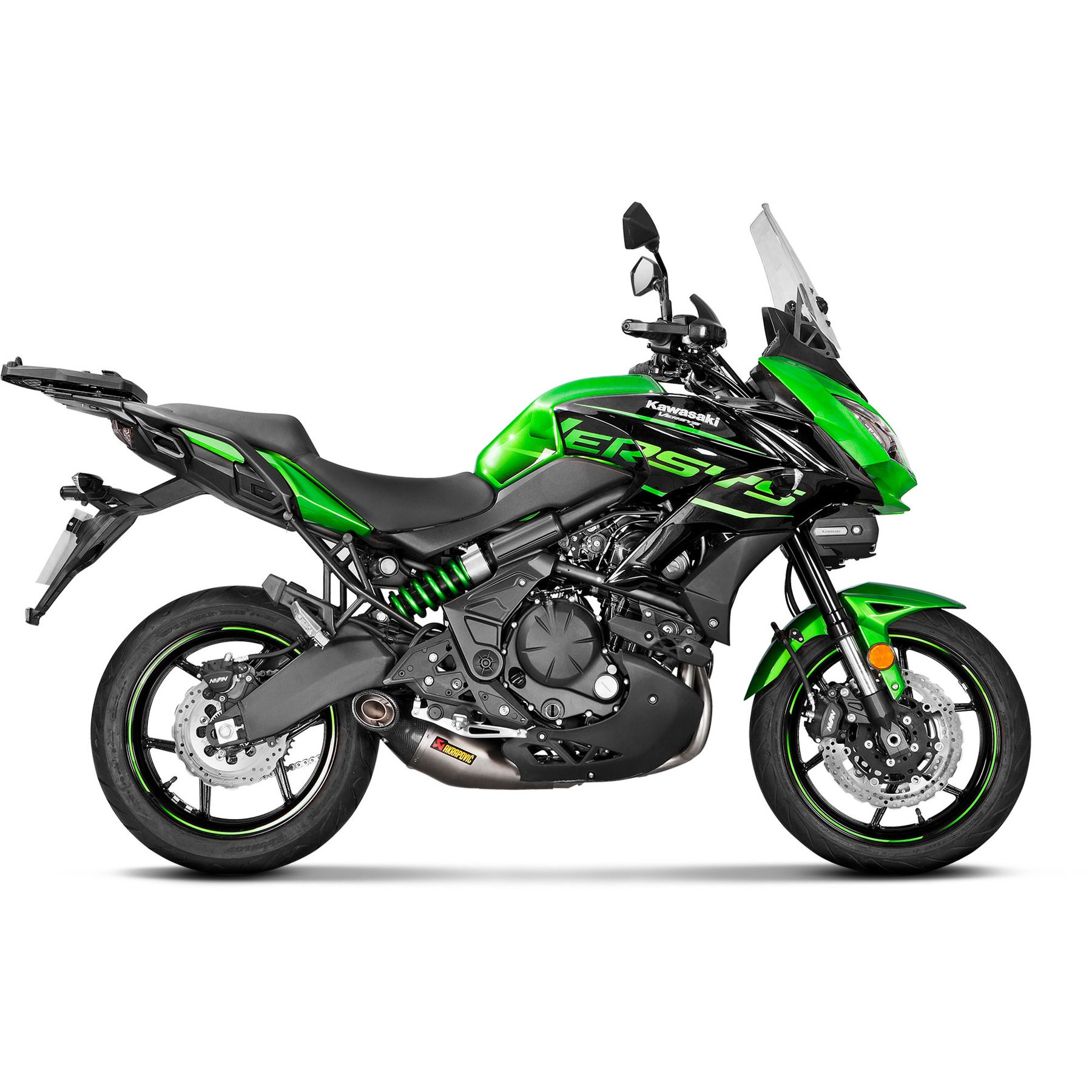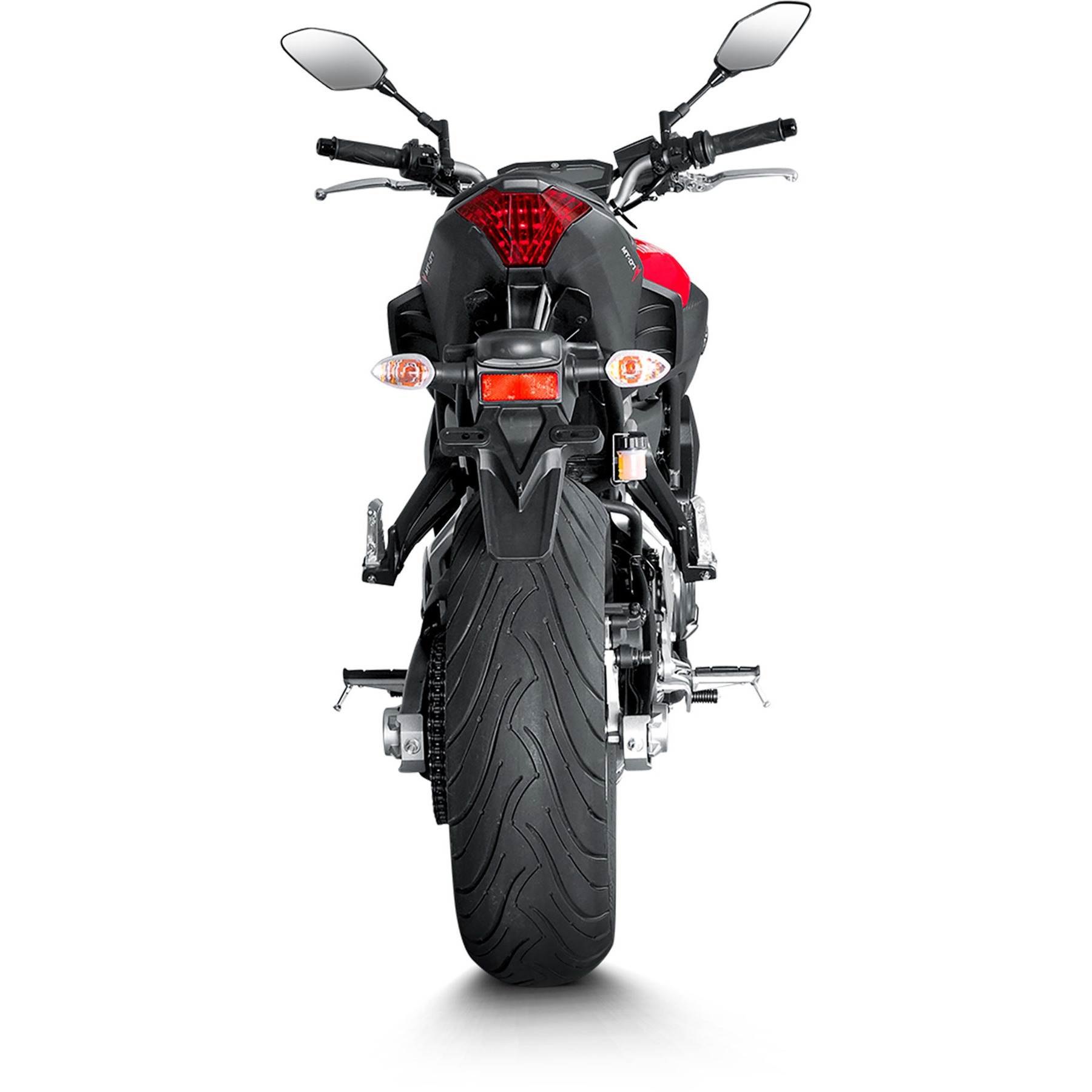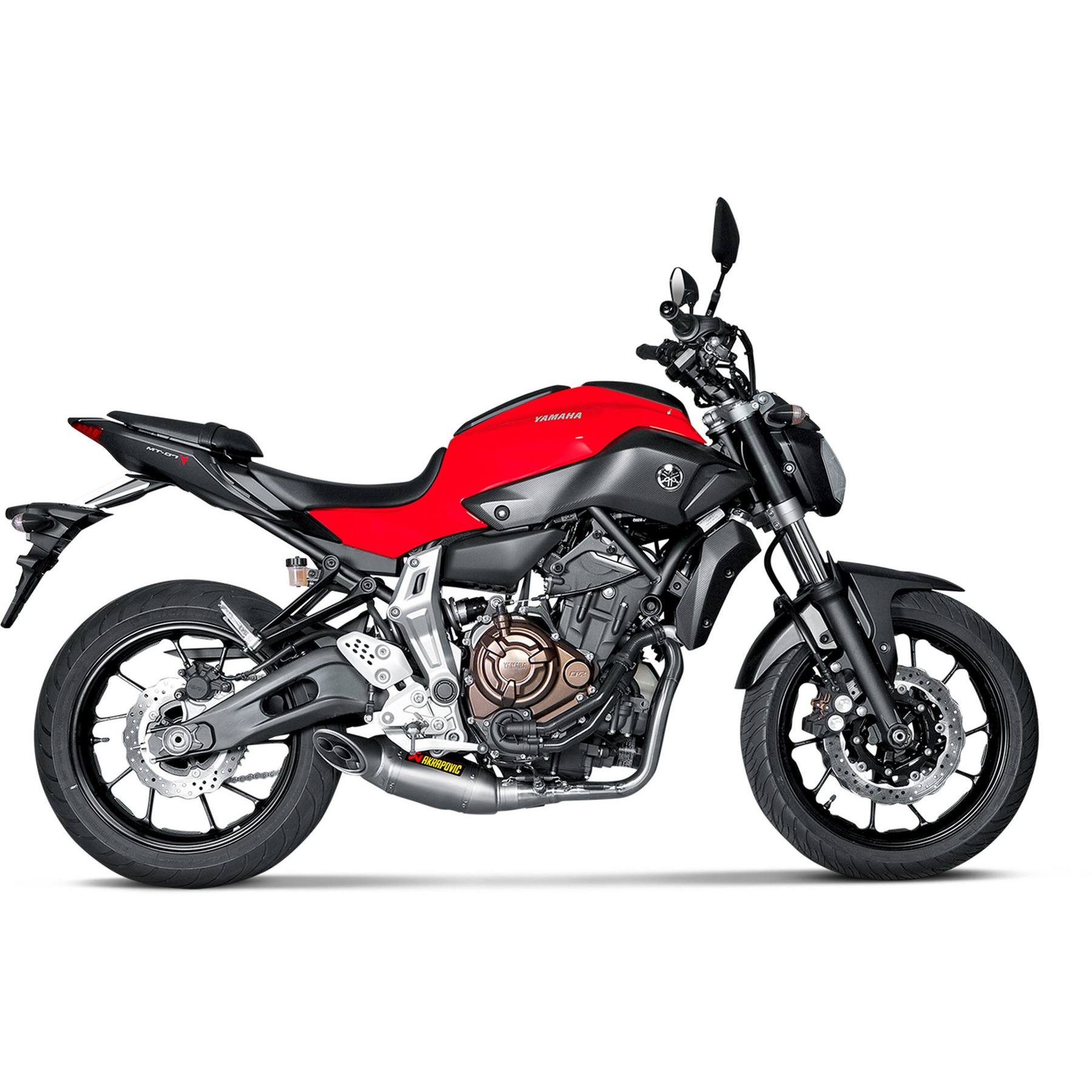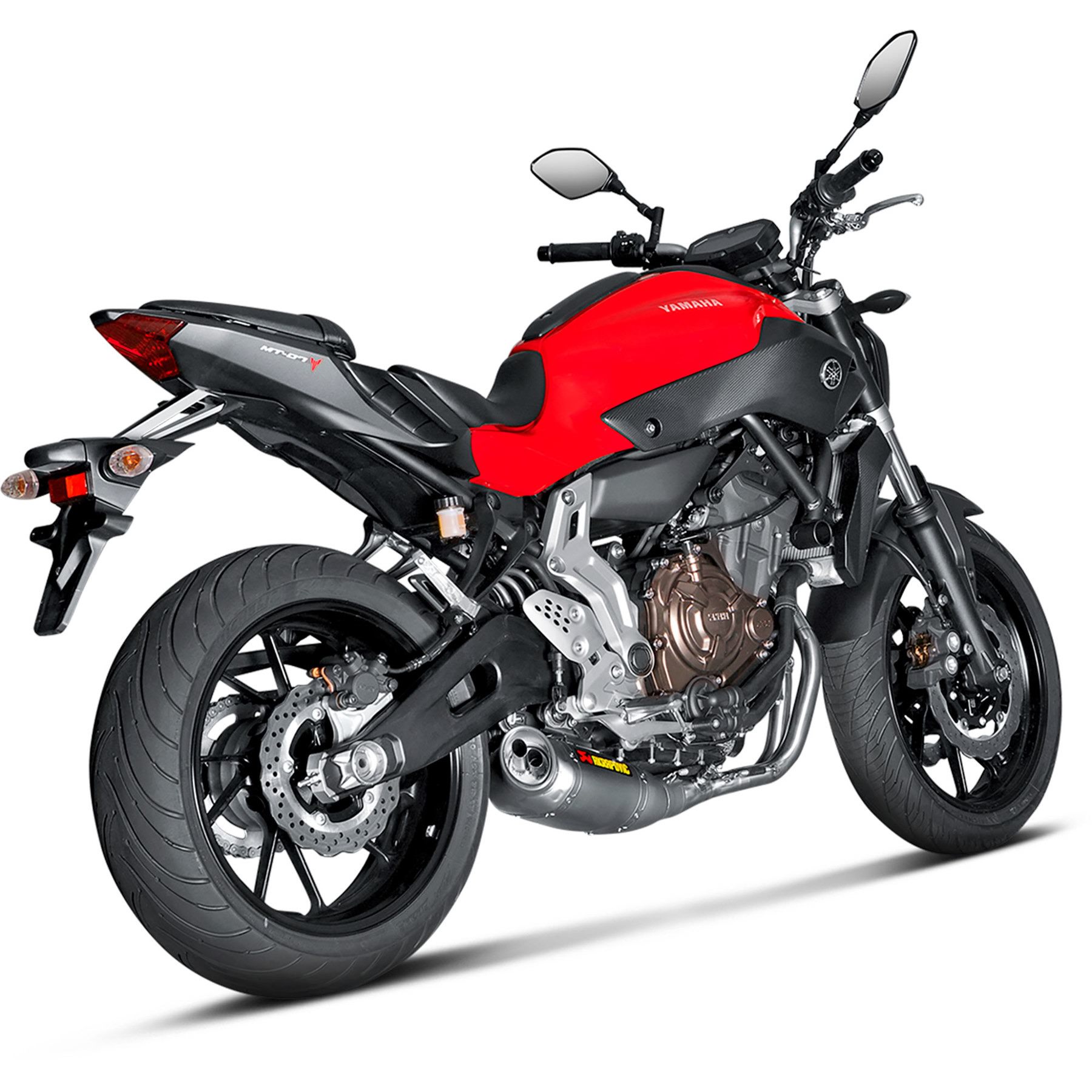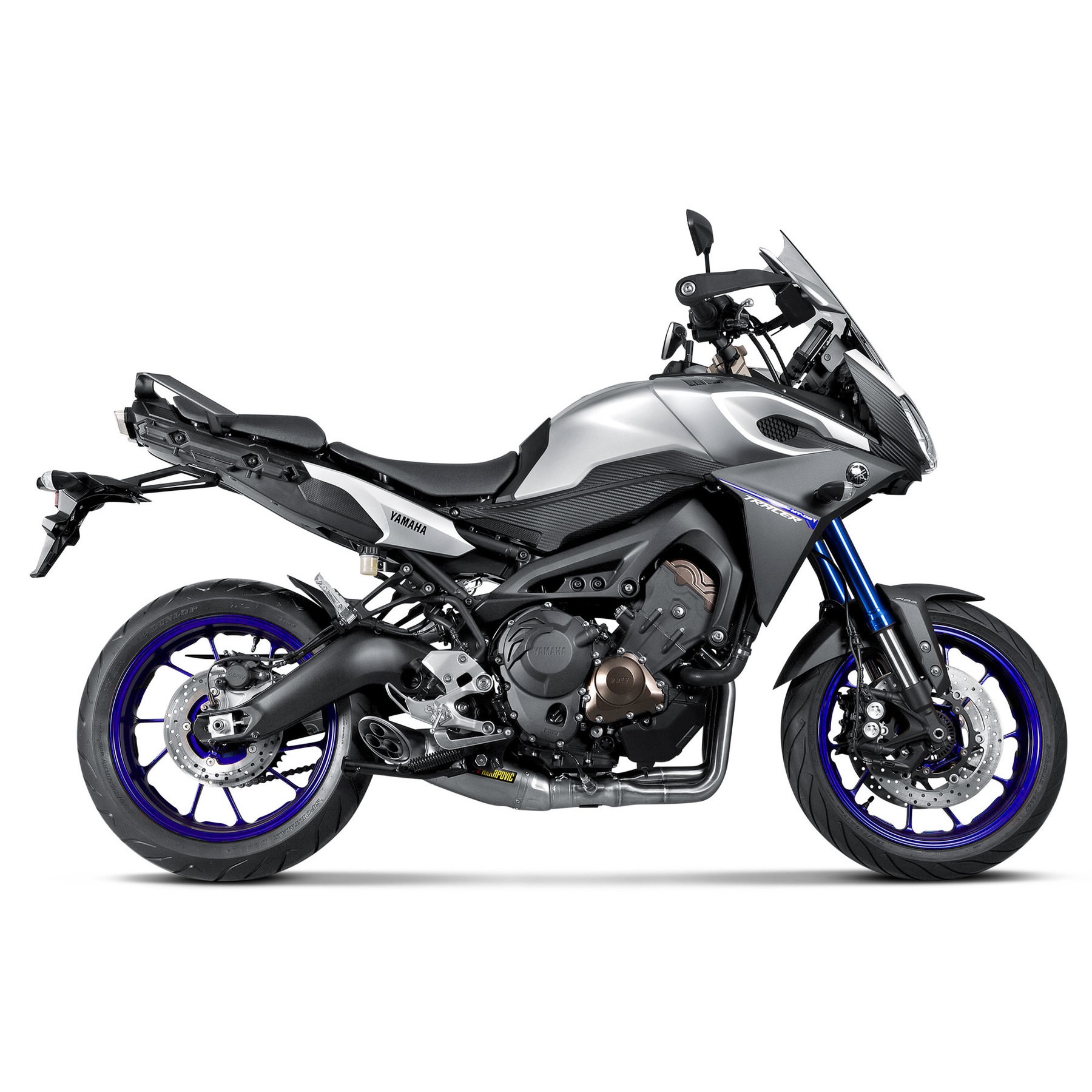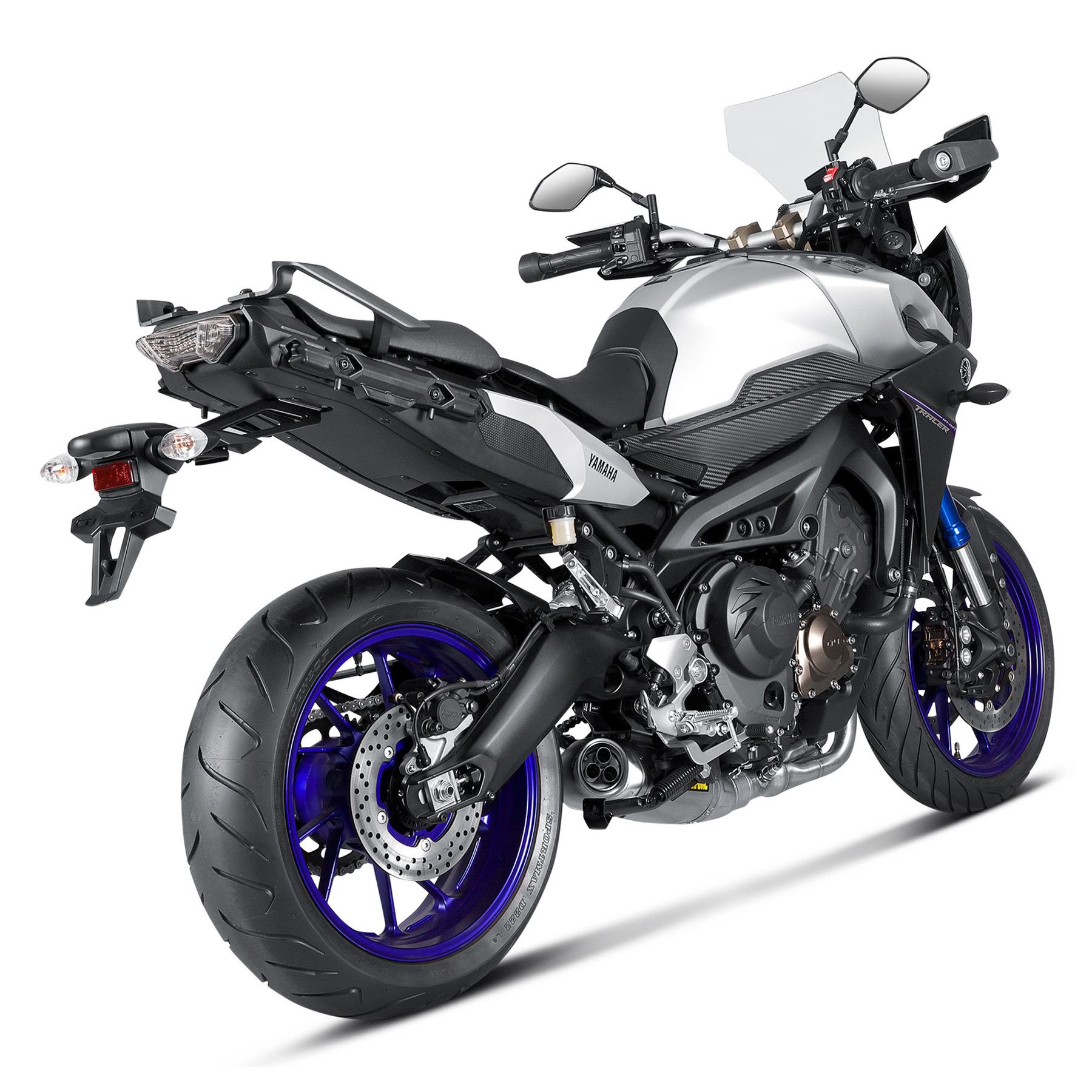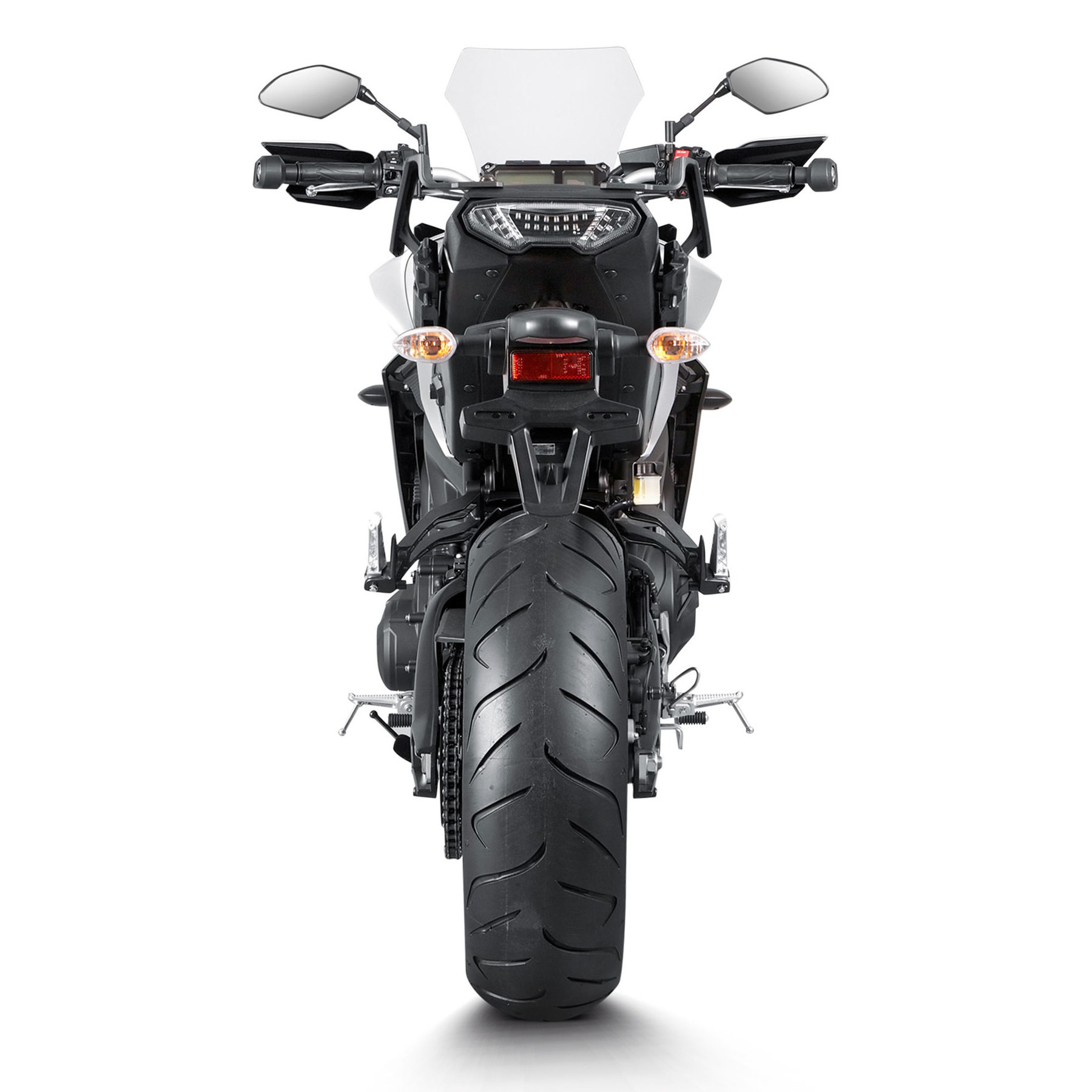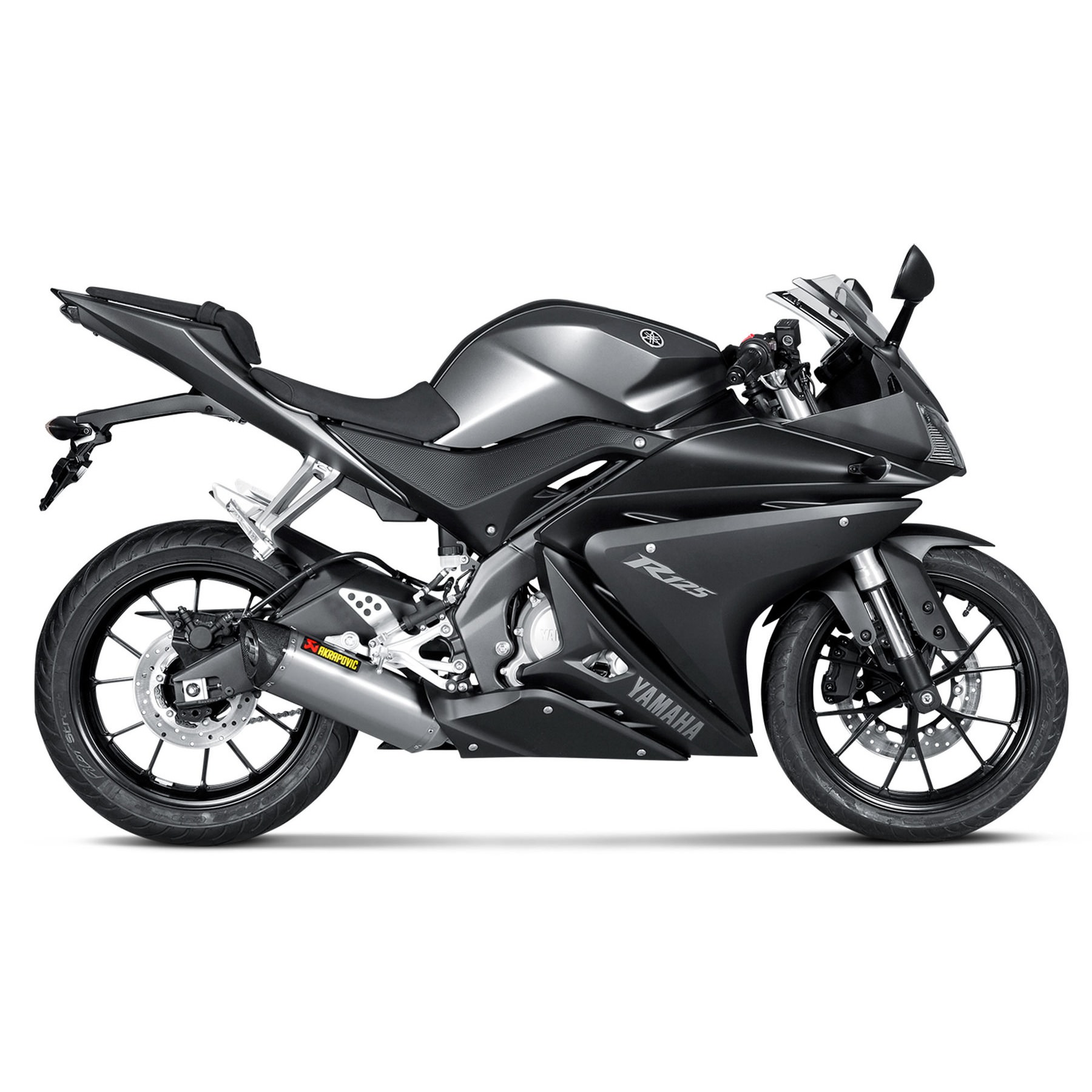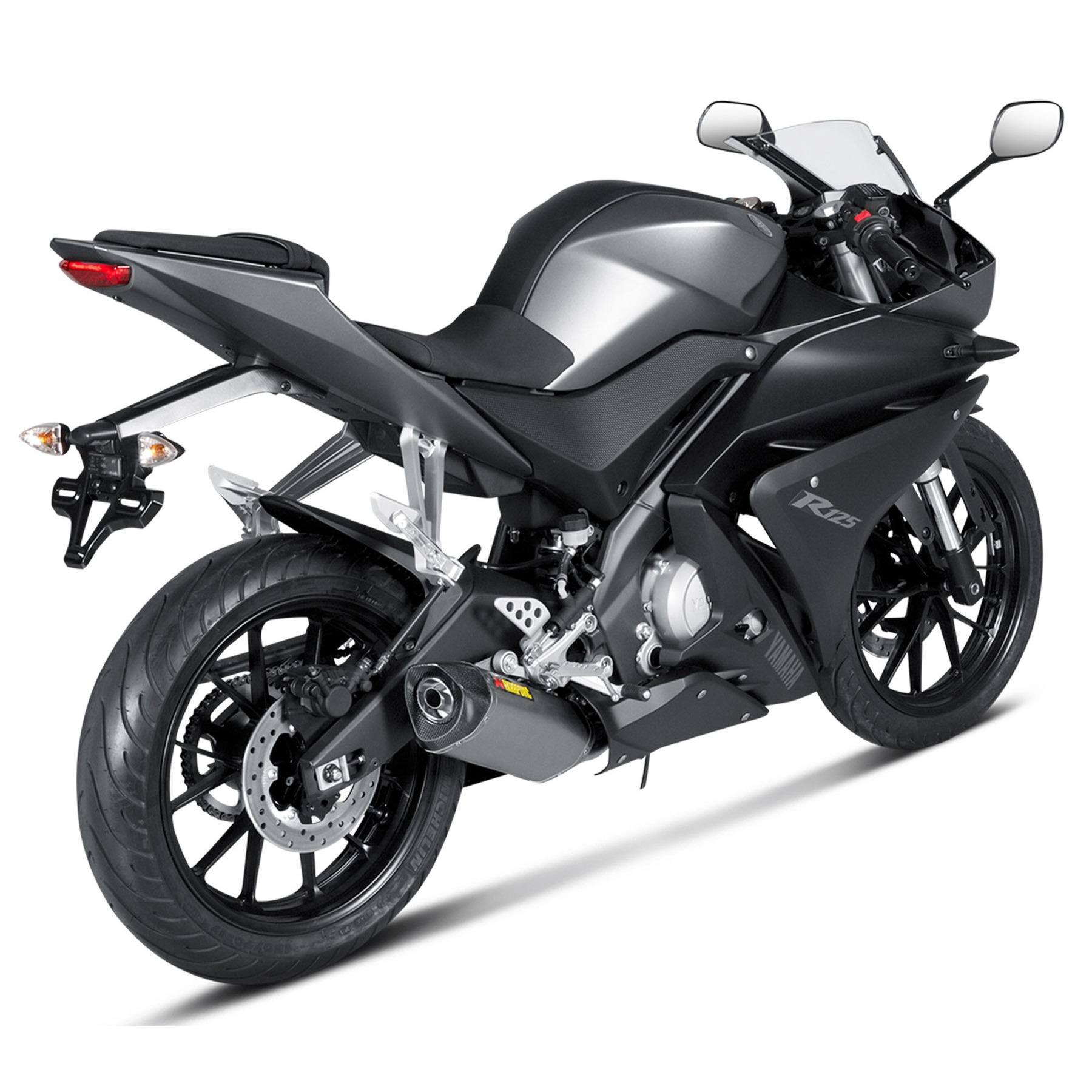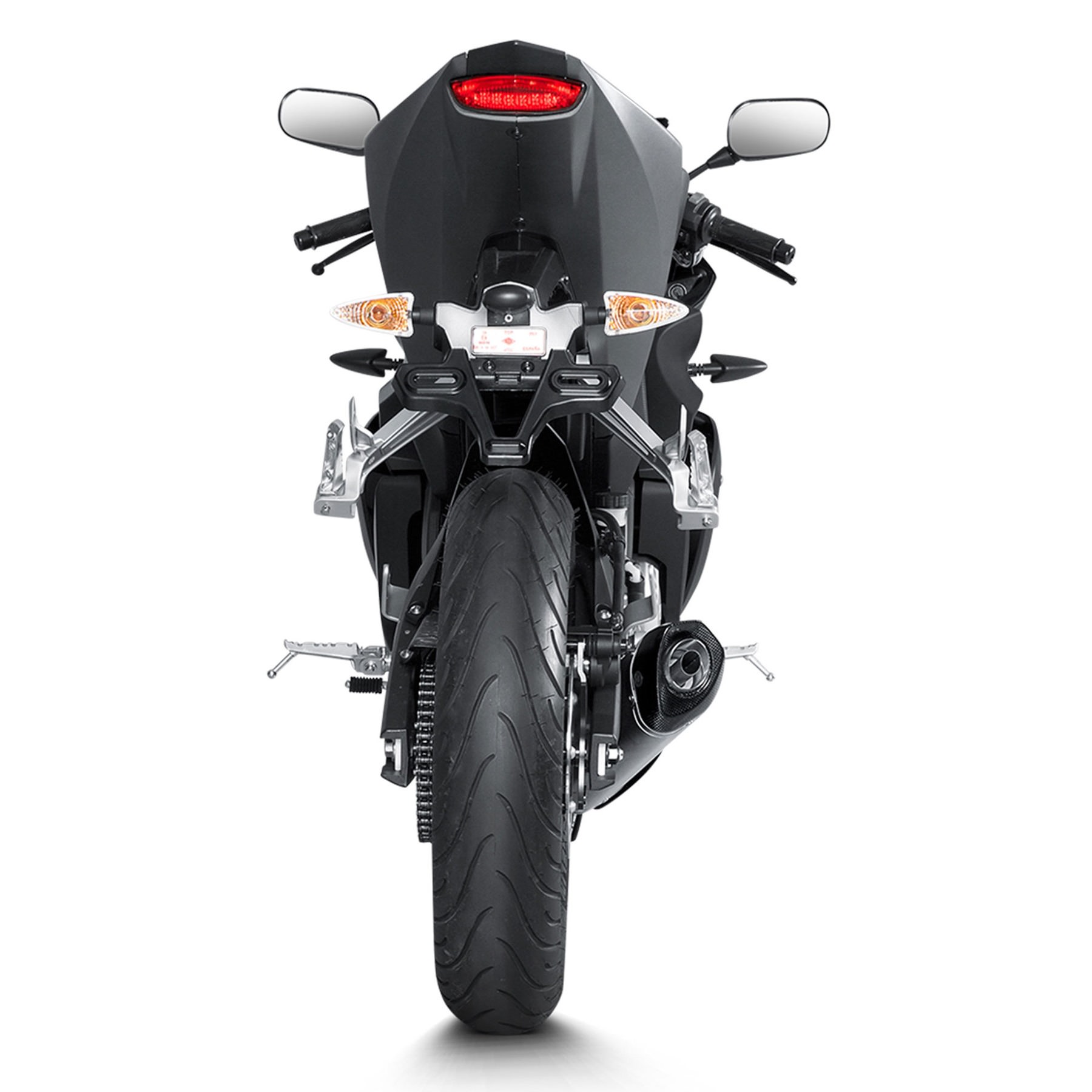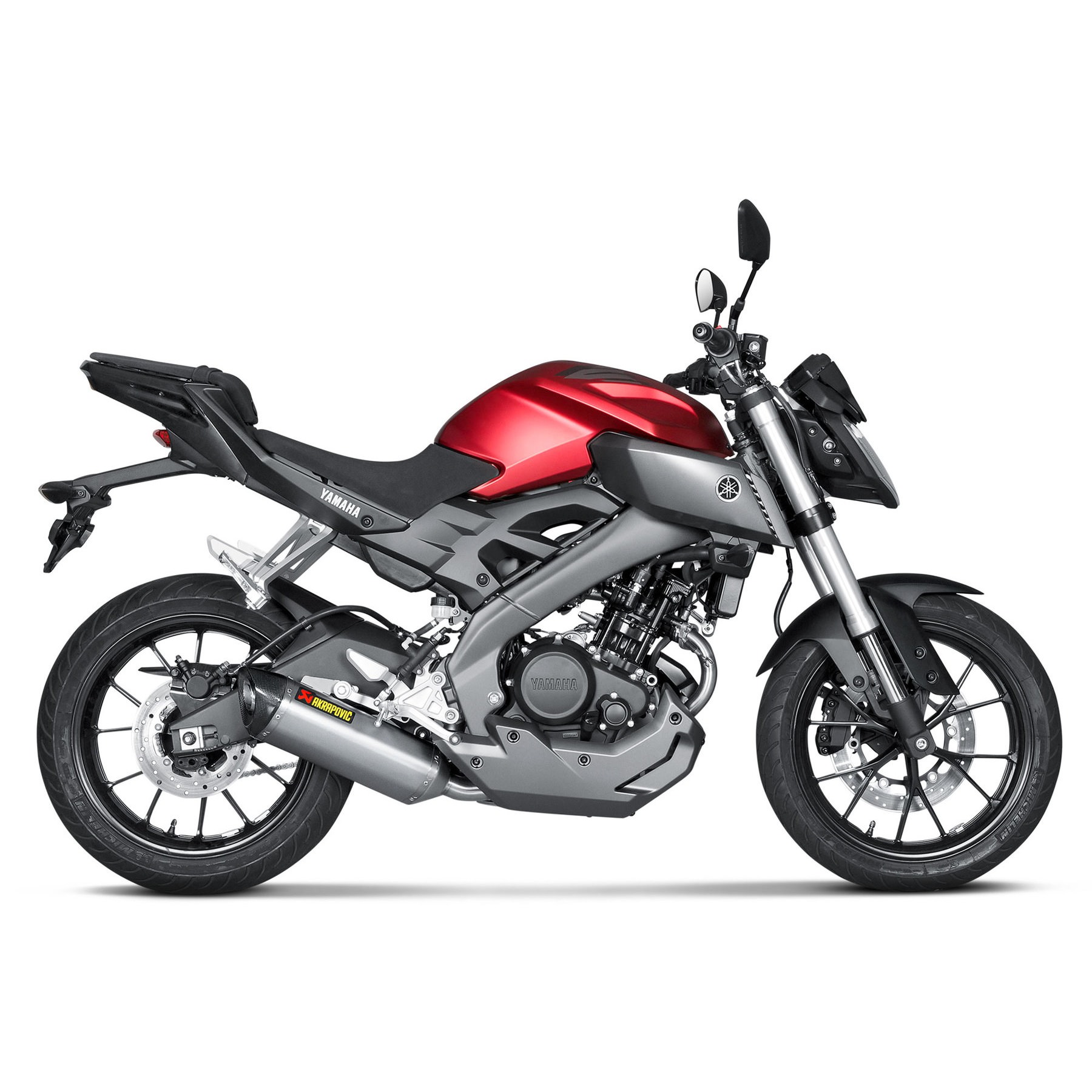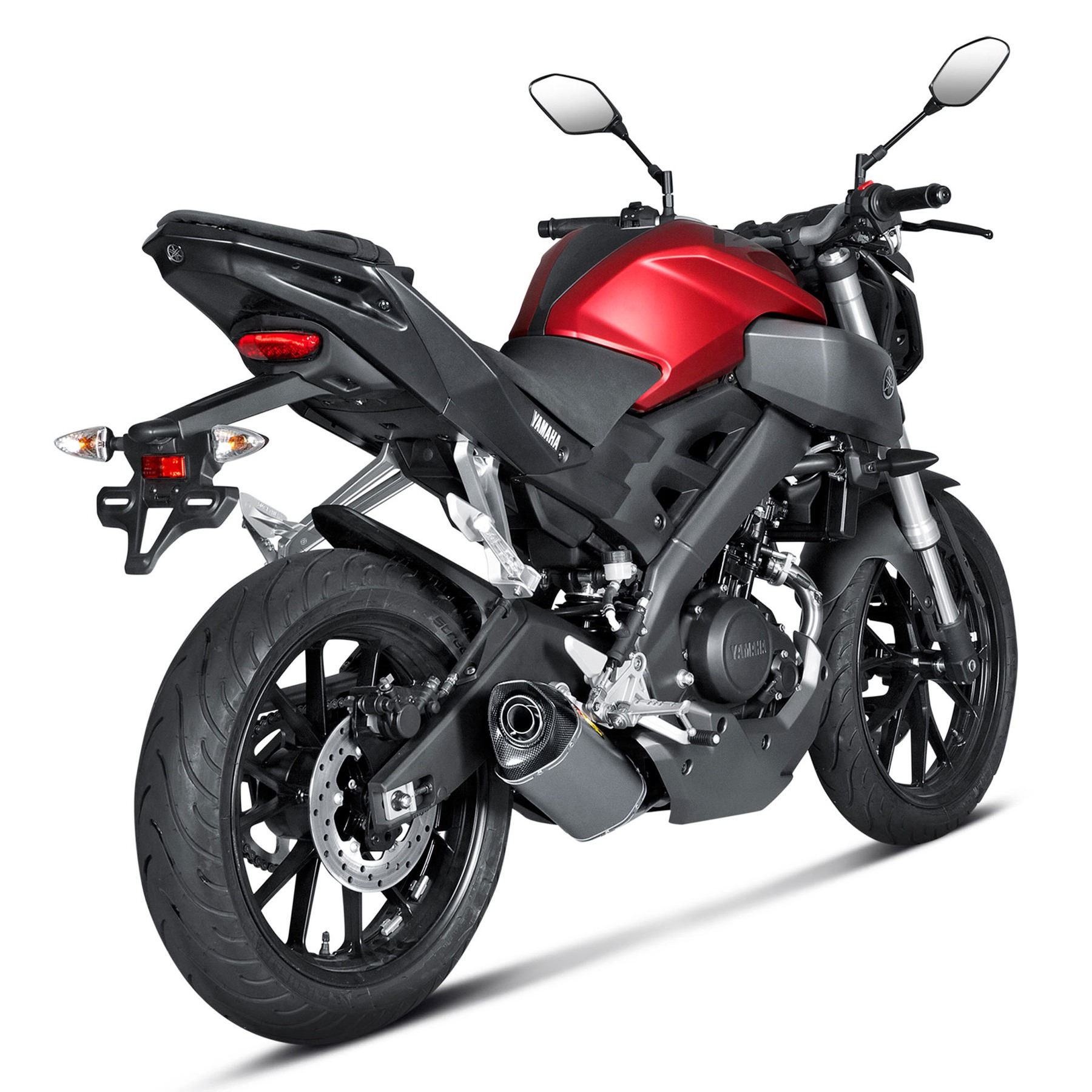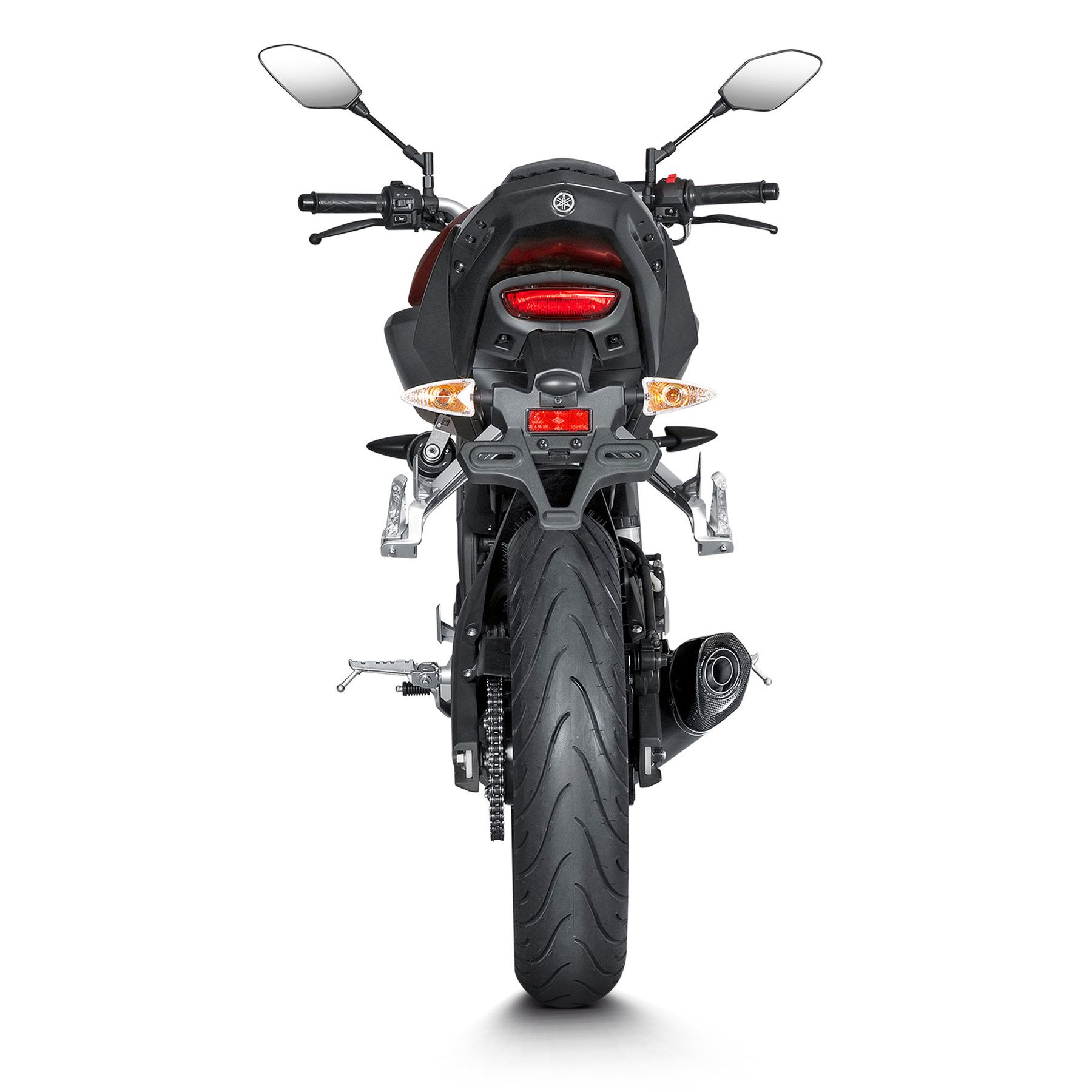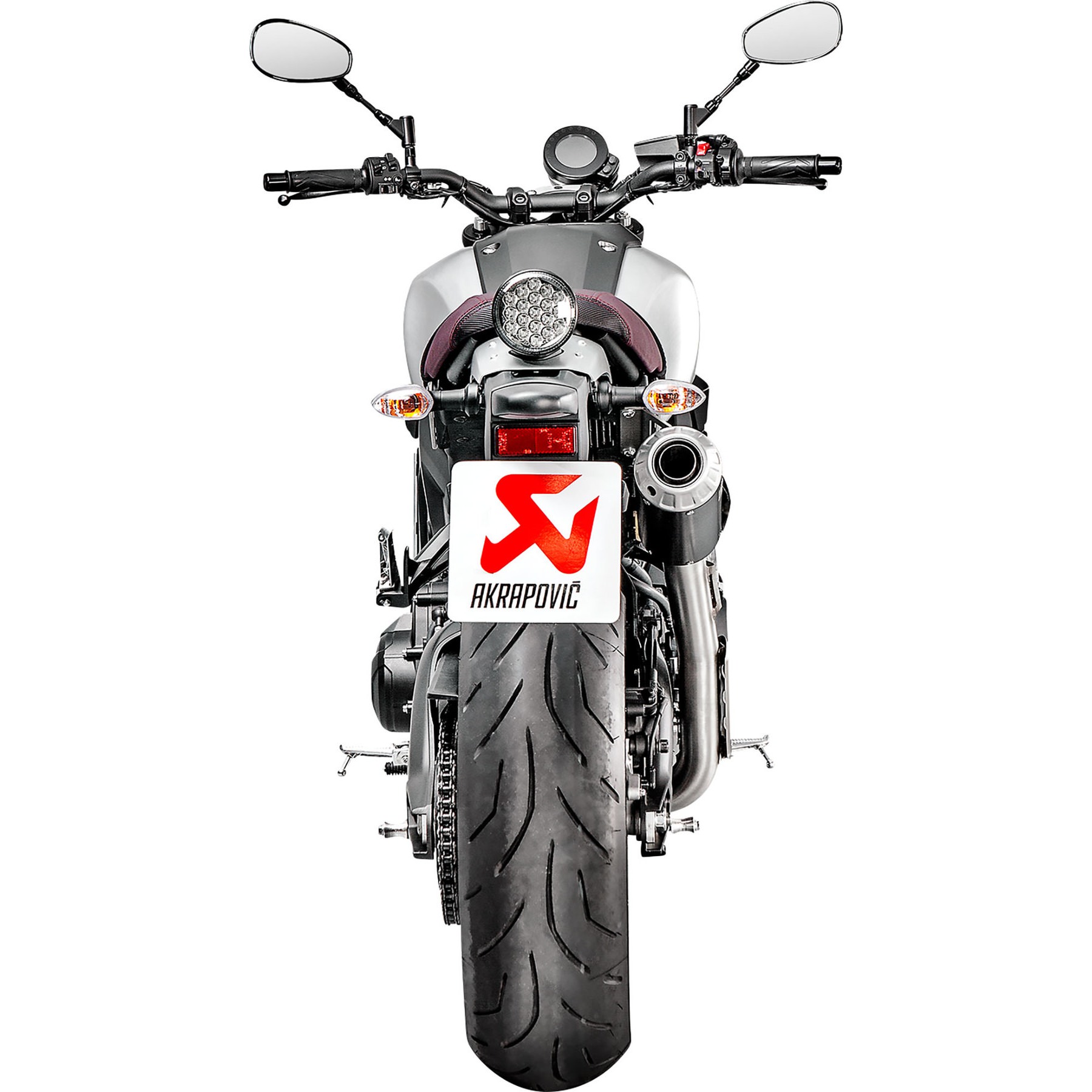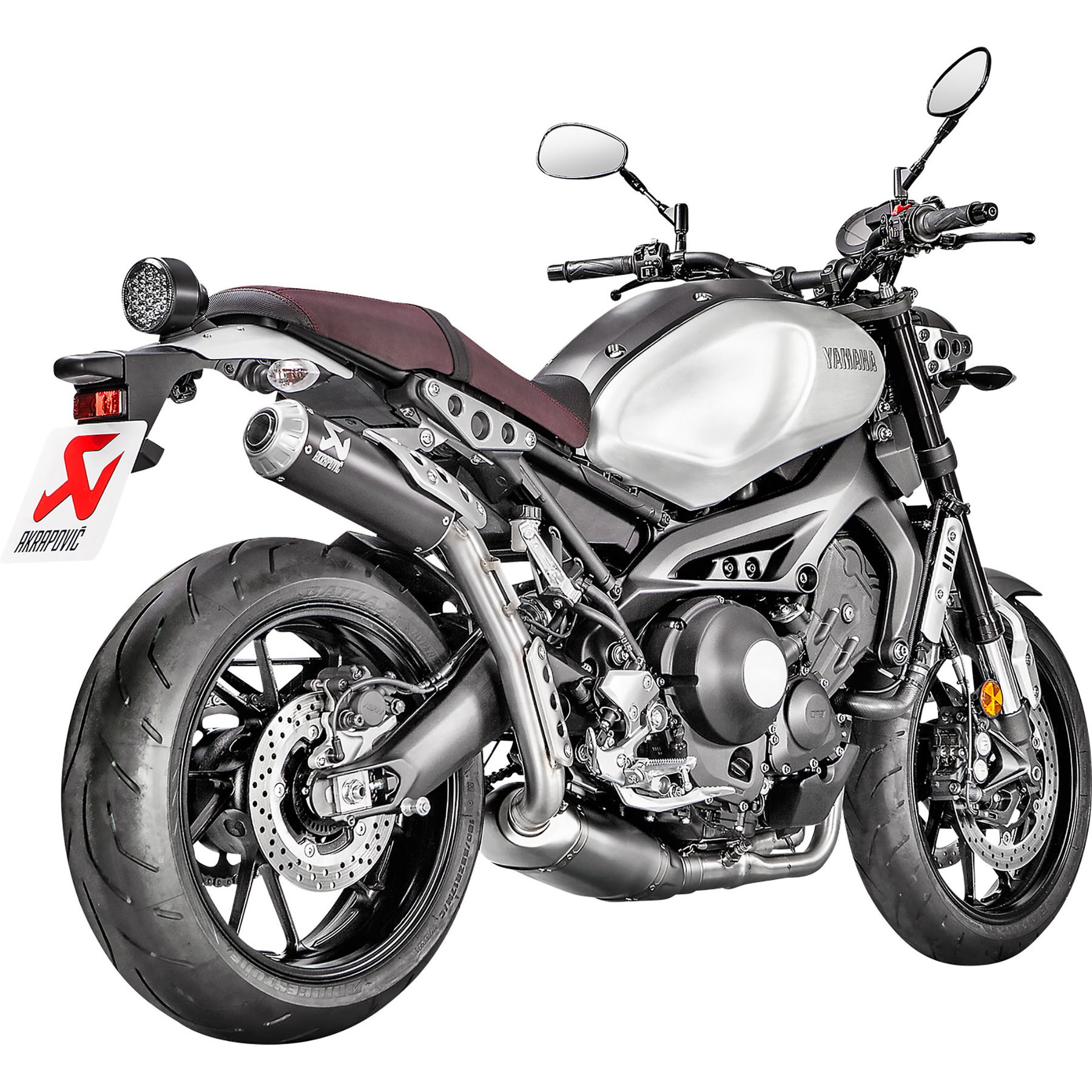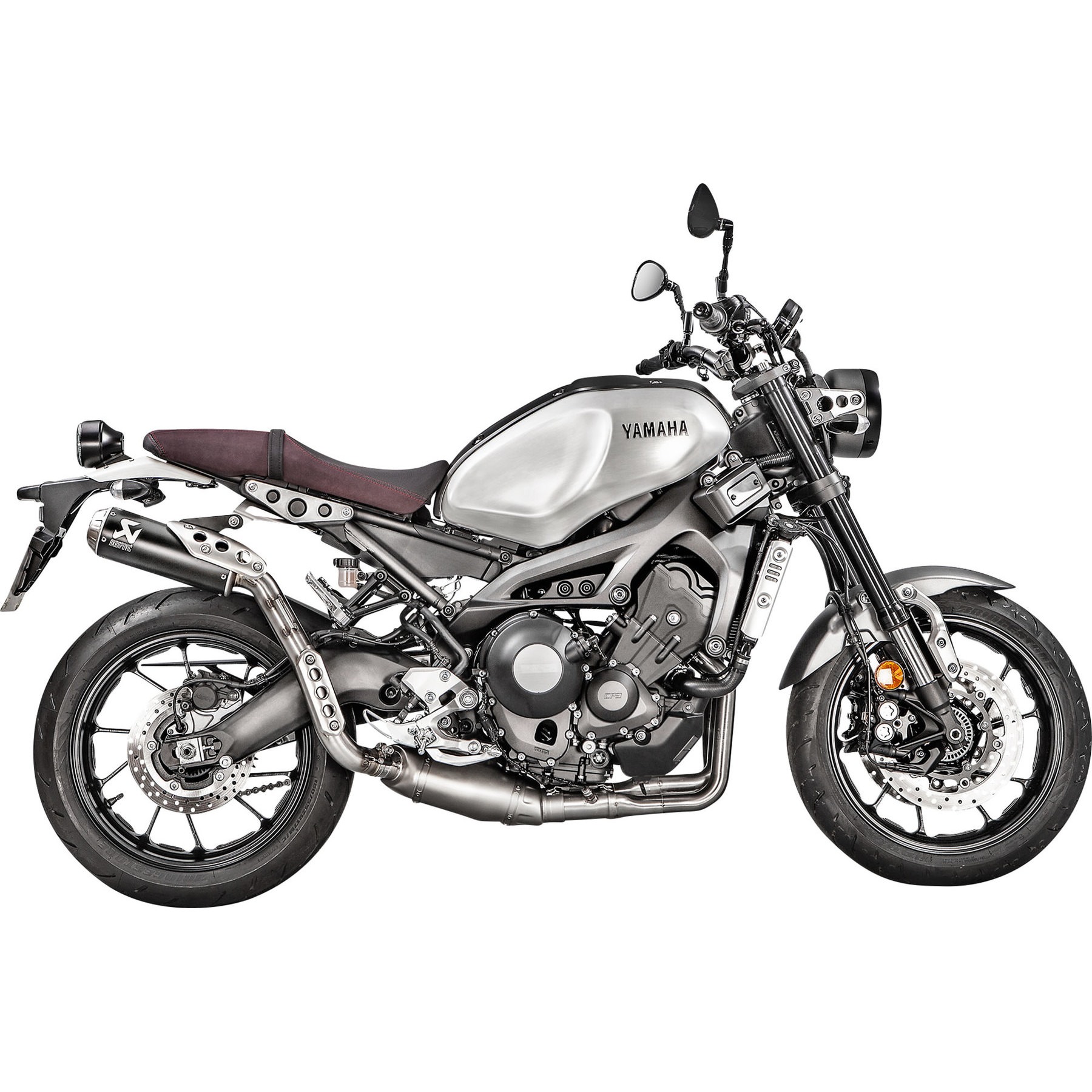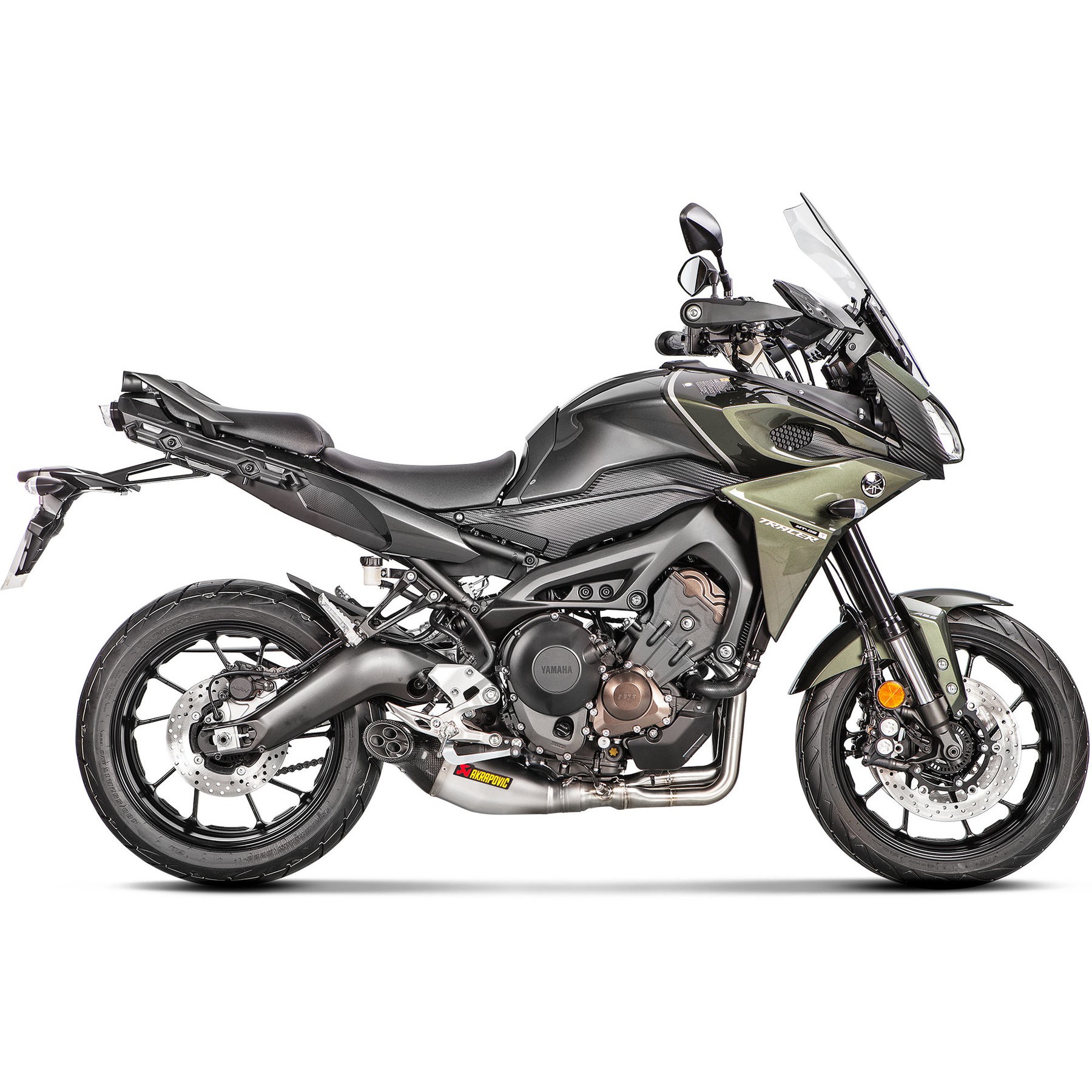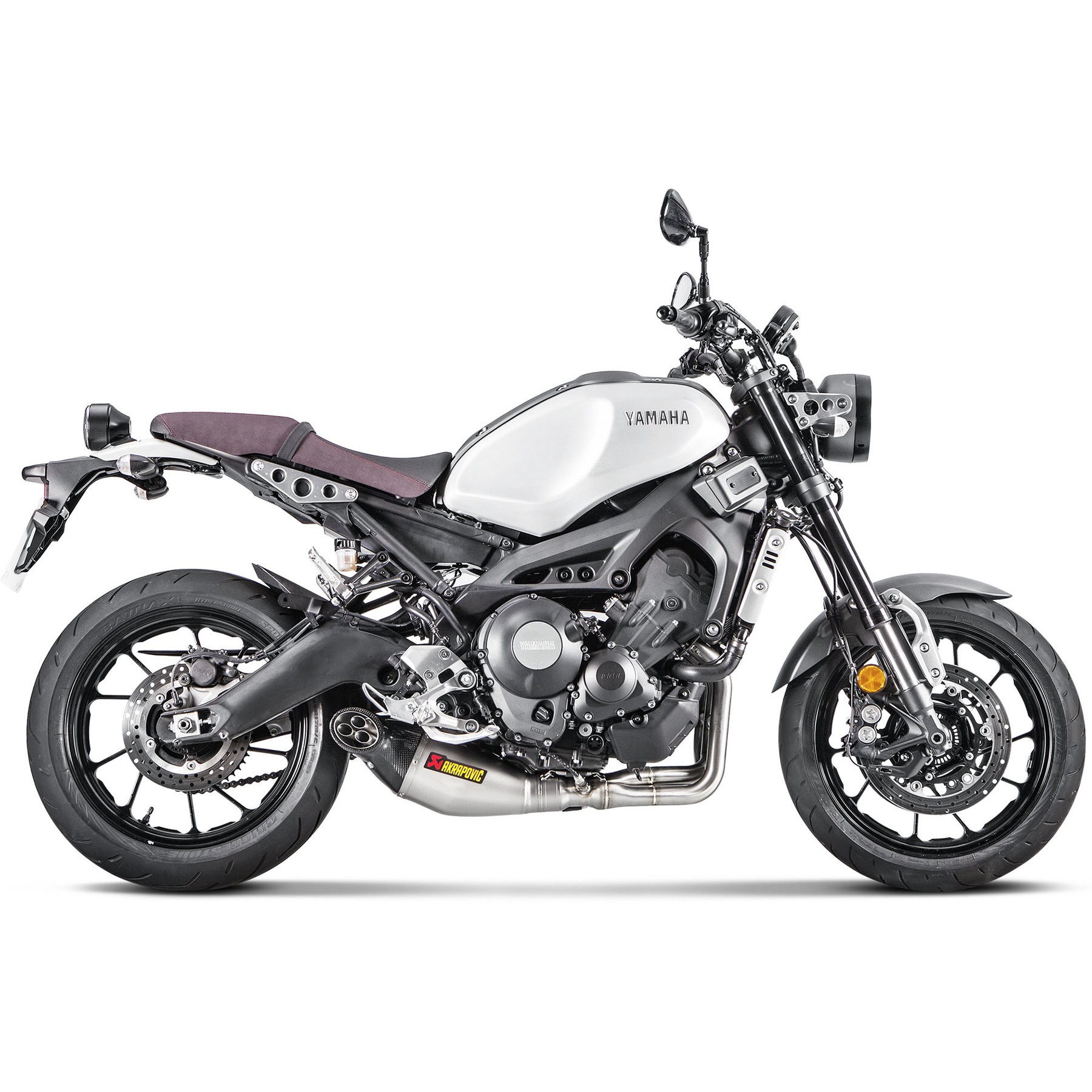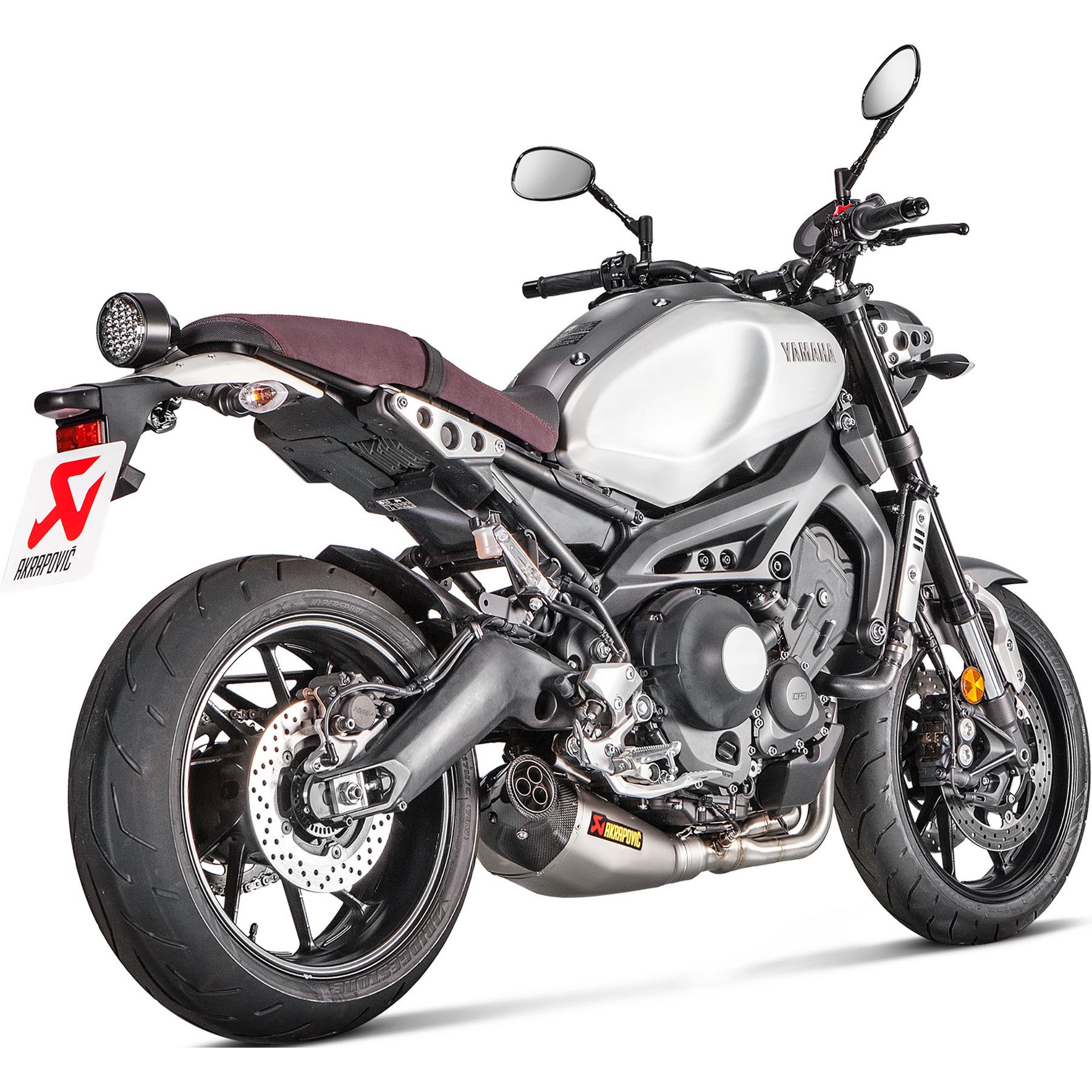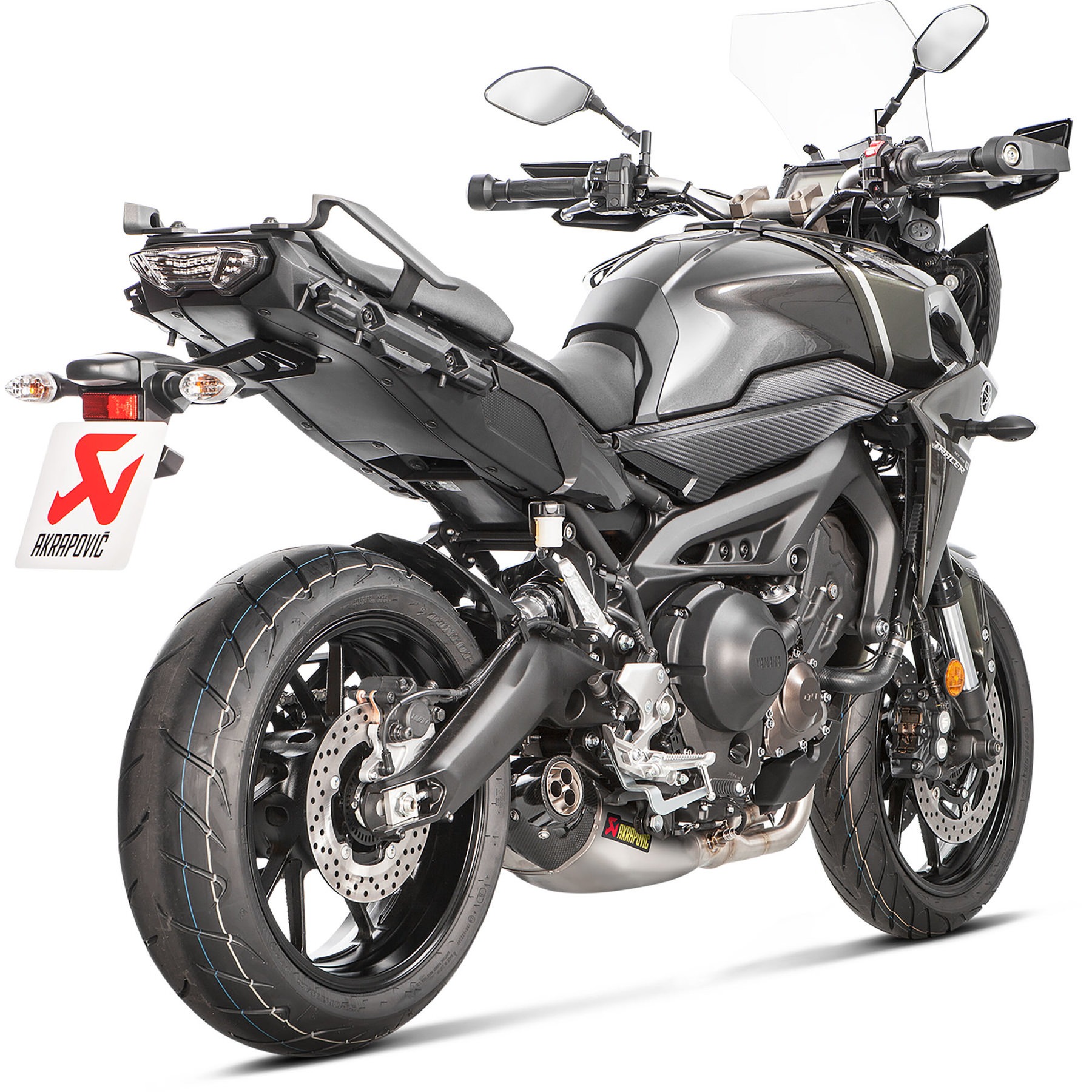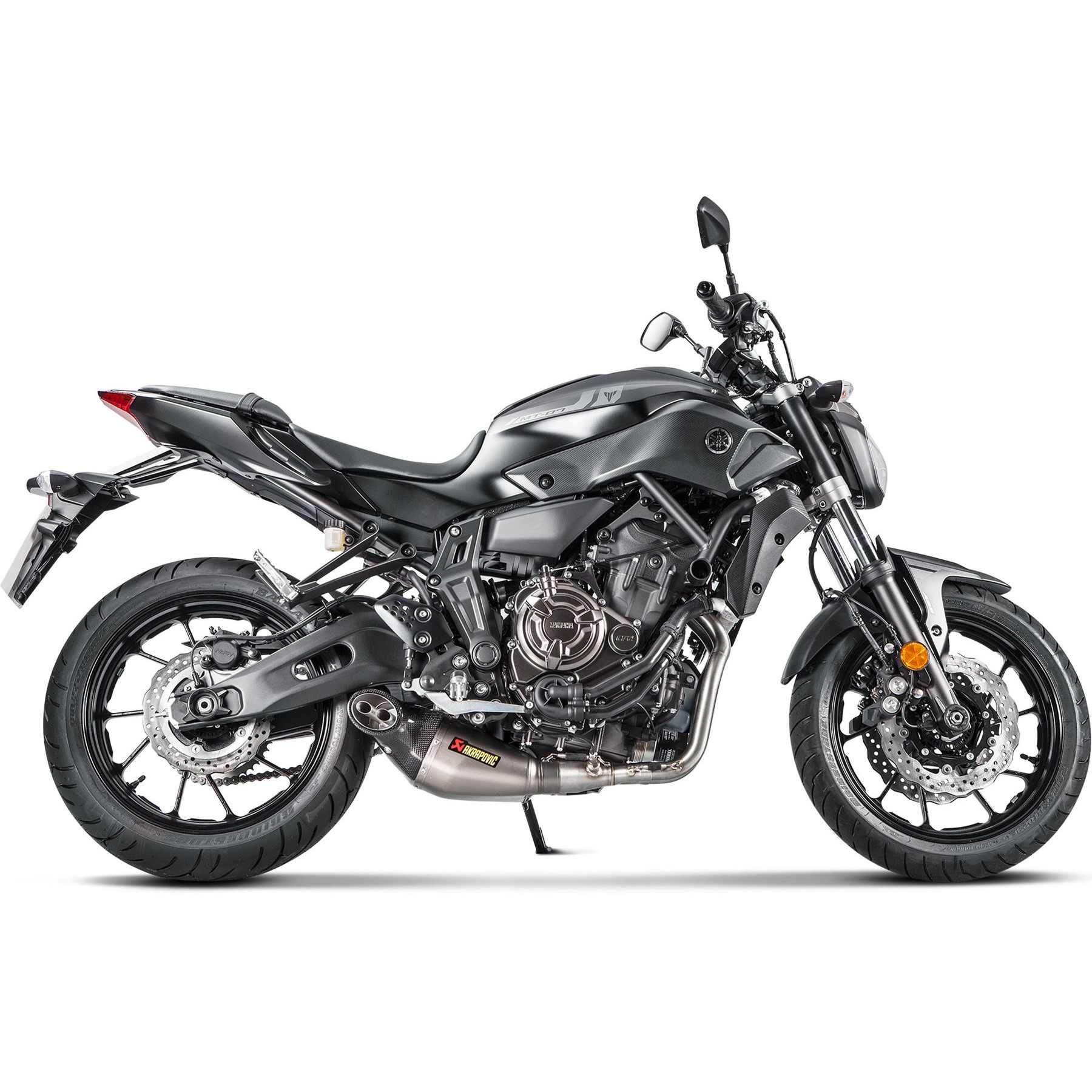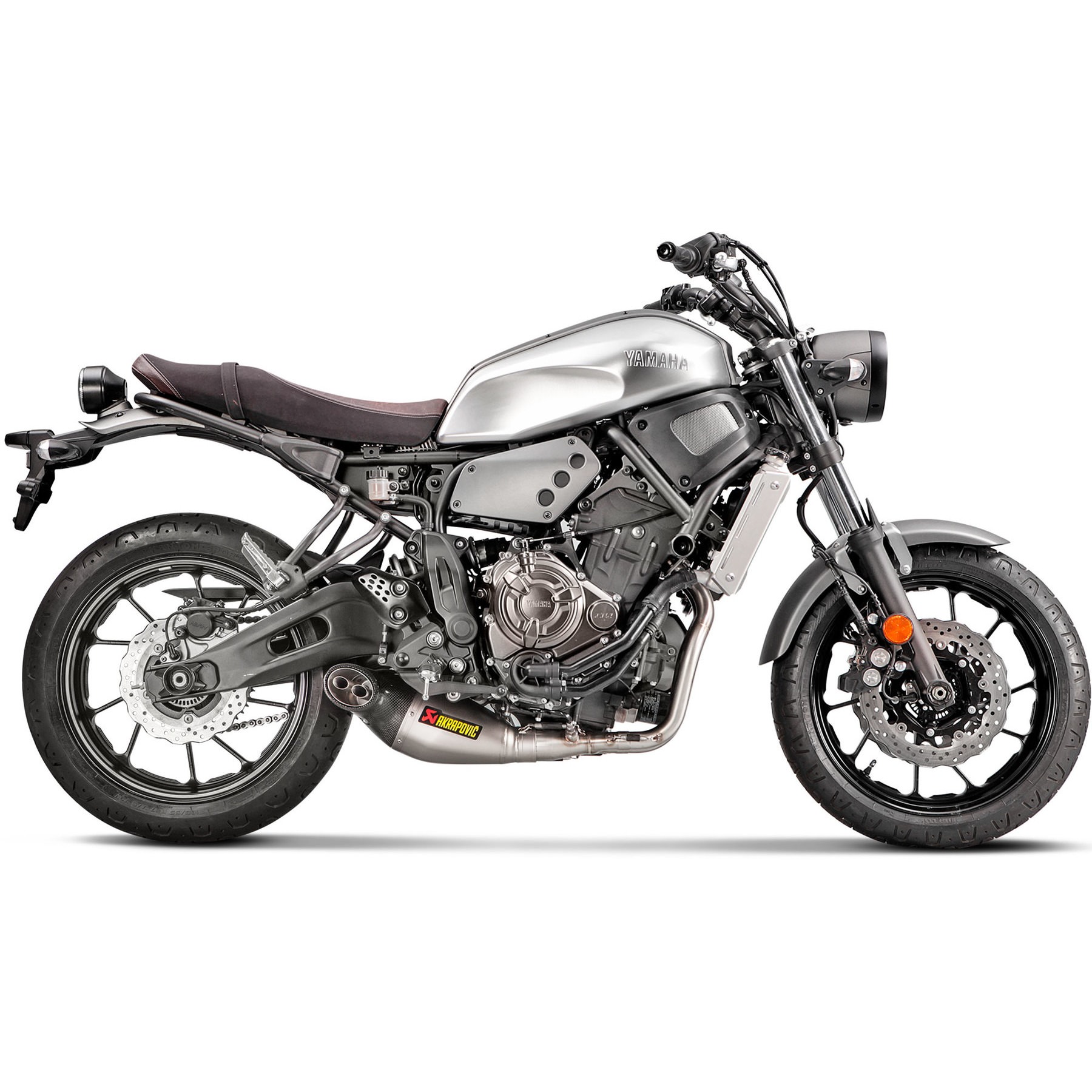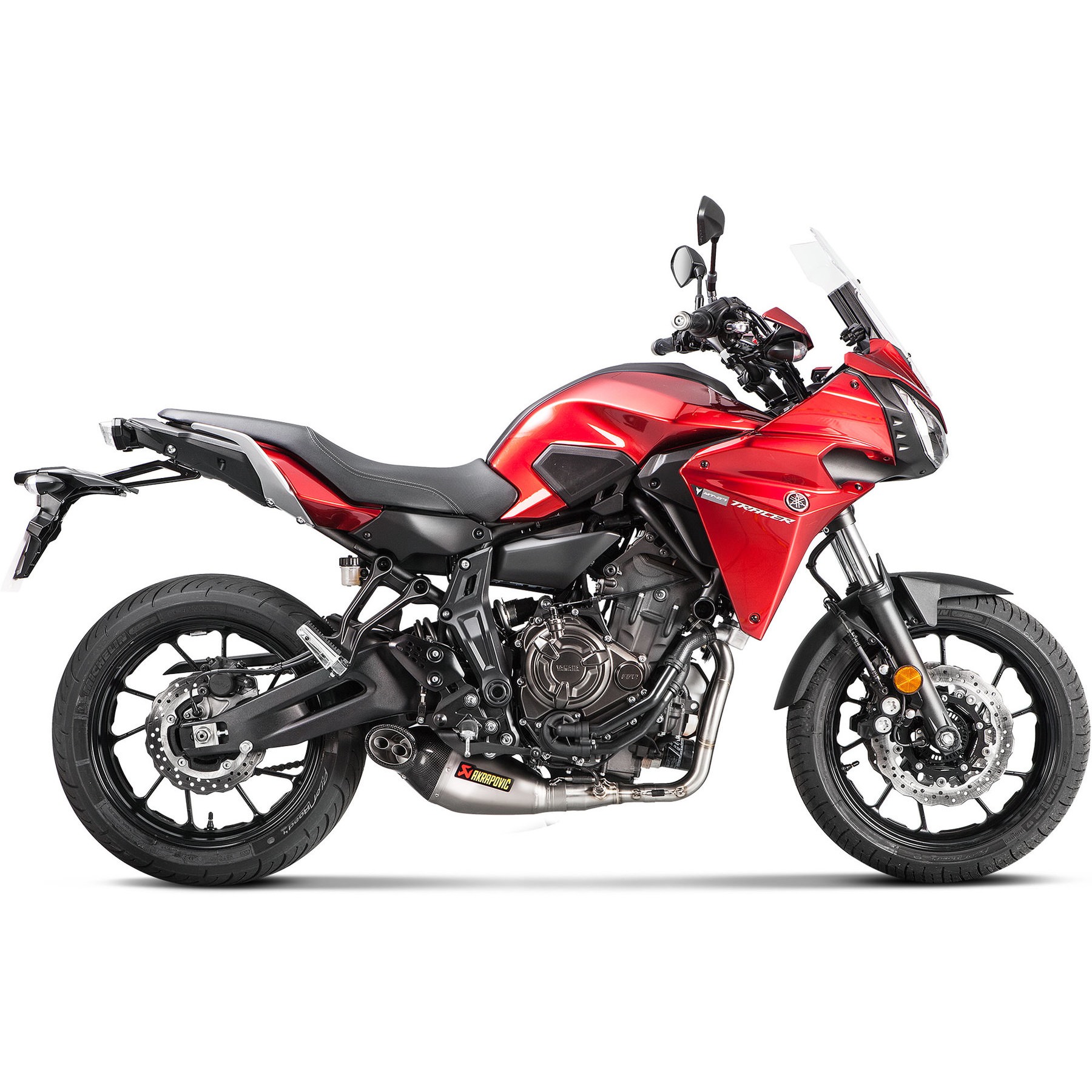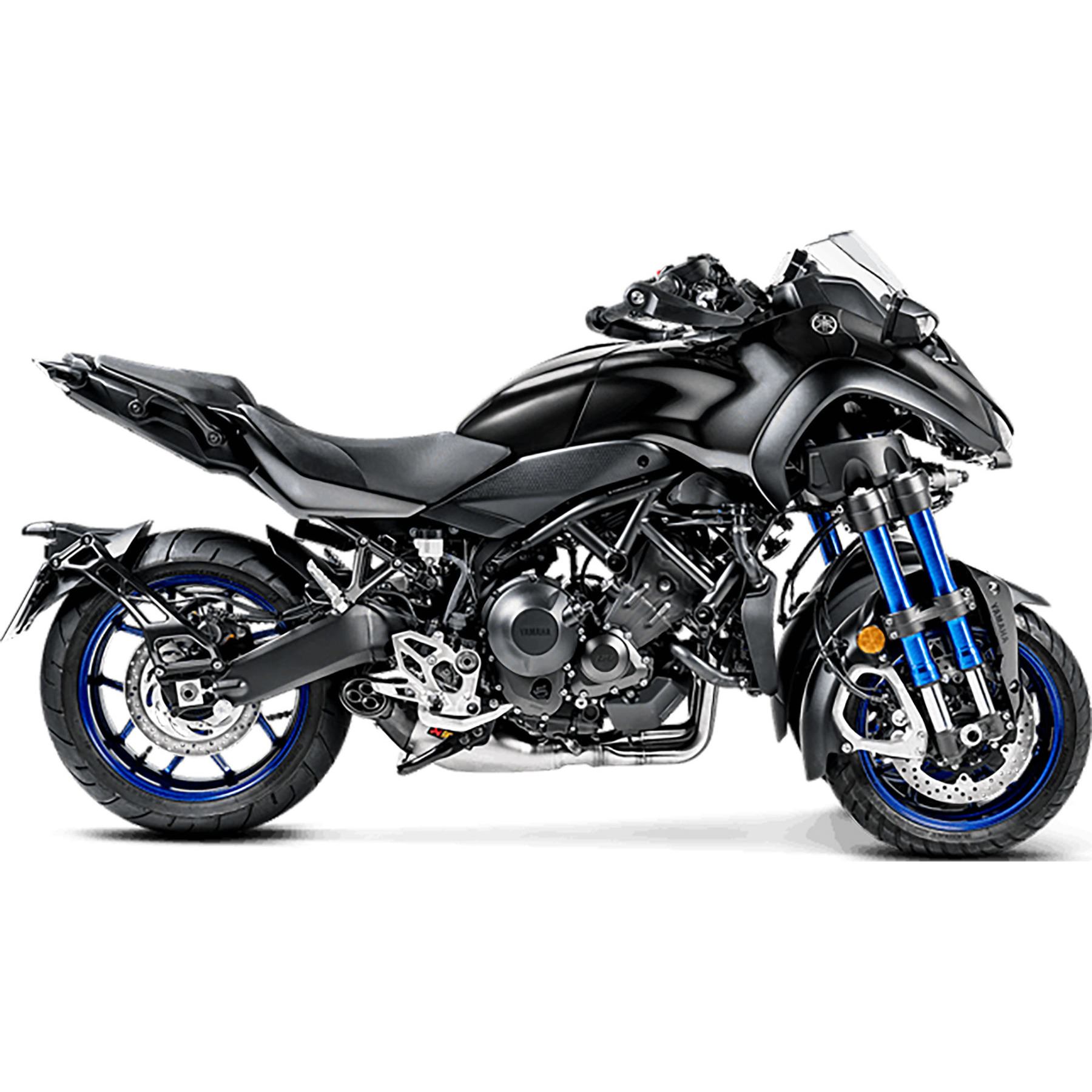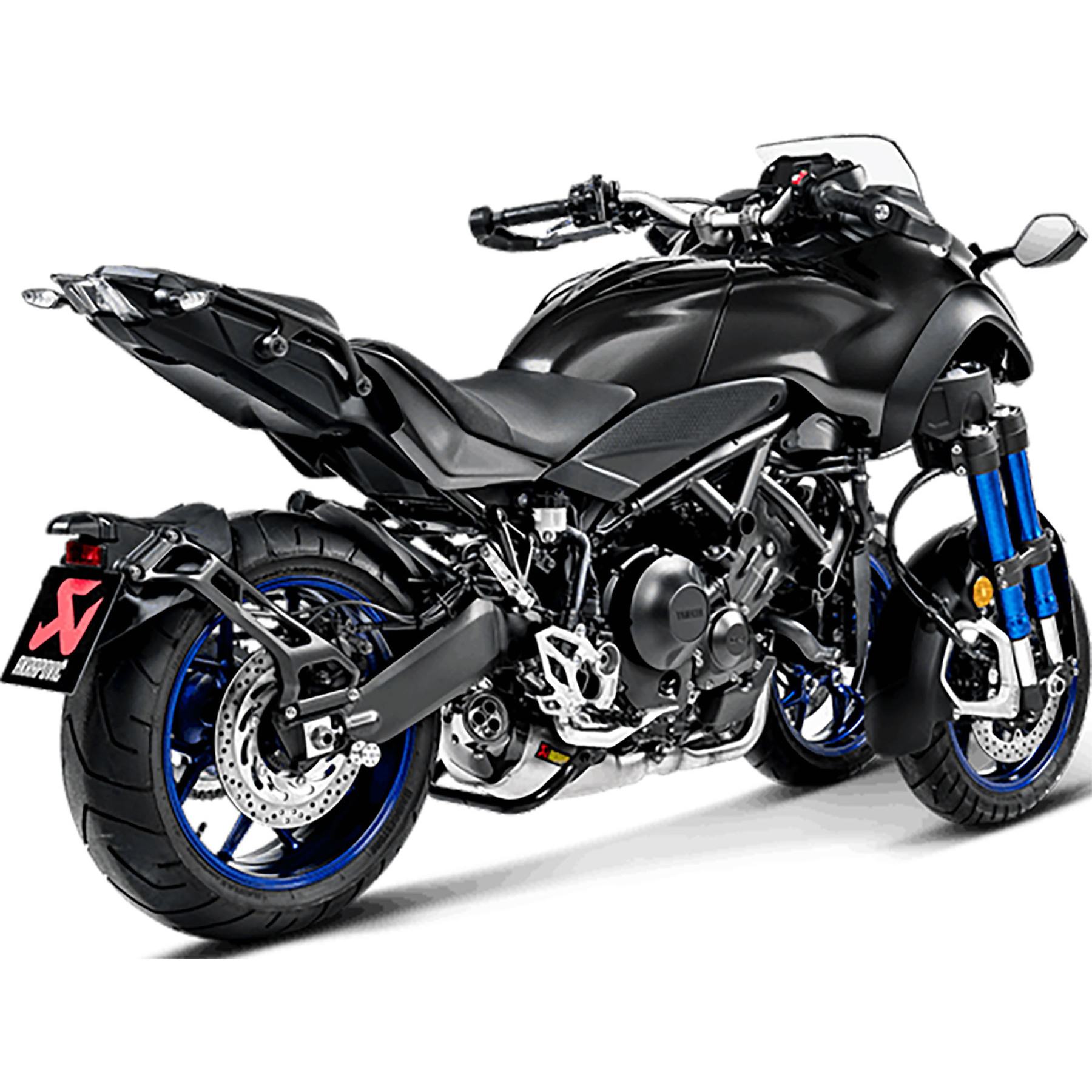 Akrapovic Racing-Line
Racing-Style Exhaust
Unfortunately, this product is not compatible with this motorcycle.
Unfortunately, this product is not compatible with this motorcycle. You can find the right for the here: .
Free delivery on orders over £199.00
2 year return policy
Fast Delivery
Go to currency converter
Please select the desired exchange rate* and enter an amount.
* The source of the exchange rate is the European Central Bank. (As at 07.04.2020). The exchange rate is for information purposes only; it does not provide binding prices for an exchange. In practice, for individual exchanges, the prices for buying and selling currencies can deviate to a greater or lesser extent from these rates – depending on the country, financial institution or bureau de change and also the method of payment. The conversion is given as an indication only.
Akrapovic Racing-Line
Racing-Style Exhaust
If you're looking for the ultimate racing-style exhaust system, you should definitely check out the Racing Line from Akrapovic. Specially designed for bikers who want to get the most out of their machine, these systems offer an excellent balance between optimal performance and outstanding price. They are considerably lighter than stock exhausts, as well as offering both top quality and increased engine performance.
You can look forward to optimised performance over the entire rpm range, which in turn means that your machine will give you a better, sportier ride by boosting engine power and torque. The shape of the silencer sleeve creates that special racing look, while the pure racing sound will take your breath away. Like all Akrapovic exhaust systems, the Racing Line has been tested on computer-controlled dynos. With EC type approval.
Manufacturer details: Akrapovic
Top-class silencers

Since its foundation in 1990, Akrapovic has worked its way up to the premier league of exhaust manufacturers in the space of just a few years. Just ten years later, Colin Edwards became the first Superbike World Champion to have an Akrapovic exhaust system on his bike. Since then, the specialists from Slovenia have accumulated World Championship titles in a wide range of motor sport areas. And for many bikers, Akrapovic is seen as the ultimate manufacturer when it comes to silencers. The reasons behind this uninterrupted run of success: Intensive development processes, meticulous workmanship, great design, light weight, rich sound and, in many cases, increased power and torque.

Made in the European Union

Stainless steel is a collective term for rustproof steel. It is much more resistant to corrosion than non-alloyed steels. Stainless steel does not deteriorate, and is hygienic, UV-resistant, non-corroding, fracture-proof, non-toxic and environmentally friendly. It does not weather and can be recycled in its entirety, even after many years. Technically, the term "stainless steel" refers to corrosion-resistant steel alloys with a wide variety of compositions but always containing a high percentage of chromium (usually a minimum of 10.5%)

.

MAINTENANCE:
Stainless steel should be cleaned regularly like all other materials, especially after exposure to salty air (near the coast), and also at regular intervals.
Water can easily collect in corners, edges and screw connections, resulting in corrosion. So careful cleaning is important, and if necessary screws should be undone in order to clean the parts thoroughly.
Do not leave rusty steel parts against stainless steel to avoid the rust "contamination".
Product
Order no.
Availability
Price
Actions
AKRAPOVIC RACING-LINE 1-1 - G310R/GS 17- ST.STEEL

Important notes

Exhaust system is only EC approved with catalytic converter, available as an optional extra! See "Compatible products".

Important notes

Design: Stainless-steel silencer sleeve/Carbon end cap

60419002

The item is in stock and will be delivered in 2-4 working days. Note: Stocks are updated online every hour on working days from 7 a.m. to 8 p.m., so there is a good chance that the products are available if they appear online.

Available

£615.77 1
AKRAPOVIC RACING-LINE 1-1 - MT-125 20- TITANIUM

Important notes

Design: Titanium silencer sleeve/Carbon end cap

Important notes

EC type-approval is valid only when catalytic converter is installed.

Important notes

Please order aftermarket catalytic converter Order no. 60418918 in addition.

10040264

The product will be ordered from the manufacturer for you. Depending on availability, longer delivery times are also possible. We'll let you know if that's the case. You can of course cancel your delivery at any time free of charge.

Available in 7-21 days

£606.96 1
AKRAPOVIC RACING-LINE 1-1 - MT-125/YZF-R125 14- TITAN

Important notes

Design: Titanium silencer sleeve/Carbon end cap

Important notes

Exhaust system is only EC approved with catalytic converter, available as an optional extra! See "Compatible products".

Important notes

The original cat is no longer used.

Important notes

Design: Manifold and connector made of stainless steel

60419303

The item is in stock and will be delivered in 2-4 working days. Note: Stocks are updated online every hour on working days from 7 a.m. to 8 p.m., so there is a good chance that the products are available if they appear online.

Available

£598.15 1
AKRAPOVIC RACING-LINE 1-1 - MT-125/YZF-R125 17-TIT.E4

Important notes

Design: Titanium silencer sleeve/Carbon end cap

Important notes

Exhaust system is only EC approved with catalytic converter, available as an optional extra! See "Compatible products".

Important notes

The original cat is no longer used.

Important notes

The exhaust system conforms to the EURO 4 standard

60419310

The item is in stock and will be delivered in 2-4 working days. Note: Stocks are updated online every hour on working days from 7 a.m. to 8 p.m., so there is a good chance that the products are available if they appear online.

Available

£606.96 1
AKRAPOVIC RACING-LINE 2-1 - ER-6 N/F 12- TITANIUM

Important notes

Design: Titanium silencer sleeve/Carbon end cap

Important notes

Exhaust system is only EC approved with catalytic converter, available as an optional extra! See "Compatible products".

Important notes

The original cat is no longer used.

Important notes

Design: Manifold and connector made of stainless steel

60419200

The item is in stock and will be delivered in 2-4 working days. Note: Stocks are updated online every hour on working days from 7 a.m. to 8 p.m., so there is a good chance that the products are available if they appear online.

Available

£783.15 1
AKRAPOVIC RACING-LINE 2-1 - MT-07 -16 TITANIUM

Important notes

Exhaust system is only EC approved with catalytic converter, available as an optional extra! See "Compatible products".

Important notes

The original cat is no longer used.

Important notes

Design: Manifold and connector made of stainless steel

Important notes

Please order aftermarket catalytic converter Order no. 60418908 in addition.

60419301

The item is in stock and will be delivered in 2-4 working days. Note: Stocks are updated online every hour on working days from 7 a.m. to 8 p.m., so there is a good chance that the products are available if they appear online.

Available

£906.48 1
AKRAPOVIC RACING-LINE 2-1 - MT07/XSR/TR.700 EURO4 TIT

Important notes

Design: Titanium silencer sleeve/Carbon end cap

Important notes

Exhaust system is only EC approved with catalytic converter, available as an optional extra! See "Compatible products".

Important notes

The original cat is no longer used.

Important notes

Euro 4 only in combination with catalytic converter!

60419309

The item is in stock and will be delivered in 2-4 working days. Note: Stocks are updated online every hour on working days from 7 a.m. to 8 p.m., so there is a good chance that the products are available if they appear online.

Available

£959.33 1
AKRAPOVIC RACING-LINE 2-1 - NINJA/Z 650 17- TITANIUM

Important notes

Design: Titanium silencer sleeve/Carbon end cap

Important notes

Exhaust system is only EC approved with catalytic converter, available as an optional extra! See "Compatible products".

Important notes

The original cat is no longer used.

Important notes

The exhaust system conforms to the EURO 4 standard

60419201

The item is in stock and will be delivered in 2-4 working days. Note: Stocks are updated online every hour on working days from 7 a.m. to 8 p.m., so there is a good chance that the products are available if they appear online.

Available

£994.57 1
AKRAPOVIC RACING-LINE 2-1 - VERSYS 650 17- E4 TITAN.

Important notes

Design: Titanium silencer sleeve/Carbon end cap

Important notes

Exhaust system is only EC approved with catalytic converter, available as an optional extra! See "Compatible products".

Important notes

The original cat is no longer used.

Important notes

The exhaust system conforms to the EURO 4 standard

60419202

The product will be ordered from the manufacturer for you. Depending on availability, longer delivery times are also possible. We'll let you know if that's the case. You can of course cancel your delivery at any time free of charge.

Available in 7-21 days

£1,029.81 1
AKRAPOVIC RACING-LINE 3-1 - MT-09/TRACER 14- TITANIUM

Important notes

The original cat is no longer used.

Important notes

Design: Manifold and connector made of stainless steel

Important notes

Please order aftermarket catalytic converter Order no. 60418908 in addition.

60419302

The item is in stock and will be delivered in 2-4 working days. Note: Stocks are updated online every hour on working days from 7 a.m. to 8 p.m., so there is a good chance that the products are available if they appear online.

Available

£1,038.62 1
AKRAPOVIC RACING-LINE 3-1 - NIKEN 18- TITANIUM

Important notes

Design: Titanium silencer sleeve/Carbon end cap

Important notes

EC type-approval is valid only when catalytic converter is installed.

Important notes

Please order aftermarket catalytic converter Order no. 60418914 in addition.

60419312

The product will be ordered from the manufacturer for you. Depending on availability, longer delivery times are also possible. We'll let you know if that's the case. You can of course cancel your delivery at any time free of charge.

Available in 7-21 days

£1,100.28 1
AKRAPOVIC RACING-LINE 3-1 - XSR900 16- TITANIUM-BLACK

Important notes

Exhaust system is only EC approved with catalytic converter, available as an optional extra! See "Compatible products".

Important notes

The original cat is no longer used.

Important notes

The exhaust system conforms to the EURO 4 standard

60419307

The product will be ordered from the manufacturer for you. Depending on availability, longer delivery times are also possible. We'll let you know if that's the case. You can of course cancel your delivery at any time free of charge.

Available in 7-21 days

£1,232.42 1
AKRAPOVIC RACING-LINE 3-1 - XSR900/MT09/TRACER TITAN.

Important notes

Design: Titanium silencer sleeve/Carbon end cap

Important notes

The original cat is no longer used.

Important notes

The exhaust system conforms to the EURO 4 standard

Important notes

Please order aftermarket catalytic converter Order no. 60418914 in addition.

60419308

The item is in stock and will be delivered in 2-4 working days. Note: Stocks are updated online every hour on working days from 7 a.m. to 8 p.m., so there is a good chance that the products are available if they appear online.

Available

£1,047.43 1
AKRAPOVIC RACING-LINE 4-1 - CB/CBR 650 F 14-16 TITAN

Important notes

Exhaust system is only EC approved with catalytic converter, available as an optional extra! See "Compatible products".

Important notes

The original cat is no longer used.

Important notes

Design: Manifold and connector made of stainless steel

60419100

The item is in stock and will be delivered in 2-4 working days. Note: Stocks are updated online every hour on working days from 7 a.m. to 8 p.m., so there is a good chance that the products are available if they appear online.

Available

£1,100.28 1
AKRAPOVIC RACING-LINE 4-1 - CBR/CB/650F/R 14- E4 TIT.

Important notes

EC type-approval is valid only when catalytic converter is installed.

Important notes

Please order separately catalytic converter with order no. 60418943!

60419108

The item is in stock and will be delivered in 2-4 working days. Note: Stocks are updated online every hour on working days from 7 a.m. to 8 p.m., so there is a good chance that the products are available if they appear online.

Available

£1,205.99 1